Sometimes, it becomes quite irritating when your browser blocks downloading .exe files. Or rather, it gets downloaded in the wrong format. You might switch on to some other browser and try downloading the same. But Alas! Here also, you are facing the same blocking trouble. Also, you find that the installer blocks the download of only .exe files, where all other files with extensions like .docx, .jpgs, .mp3 etc for documents, pictures and medias get downloaded in the proper format. Also, the new born browsers like those of Microsoft Edge compatible with the Windows 10 operating system behaves the same. In case of Google Chrome, you might find message like installxx.exe Failed-Blocked, while in case of Microsoft Edge, the message This file can't be downloaded pops up.

If you are wondering why this should happen , it is because the browsers feel unsafe when you try to download new .exe files and install them on your system. This is especially in cases of third party apps which might involve inbuilt viruses in them, eventually crashing the whole of your system. If you need to download even the .exe files, you have to change a few settings in the network. This article will help you troubleshoot such problems.
Fix 1  – Using Internet Options
Step 1: Press Windows Key and R key together to open RUN.
Type INETCPL.CPL in it and click OK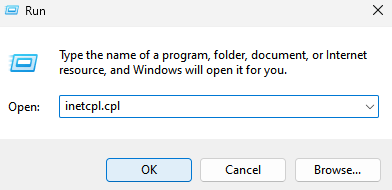 STEP 2
On the window that pops up, you will find a tab named Security in the list of menus appearing on the top. Click on that.
Next, just below it, you will find various zones like Internet,Local Intranet, Trusted Sites and so on. Click on the Internet Zone for the websites. You can change its settings by choosing the Custom Level Settings.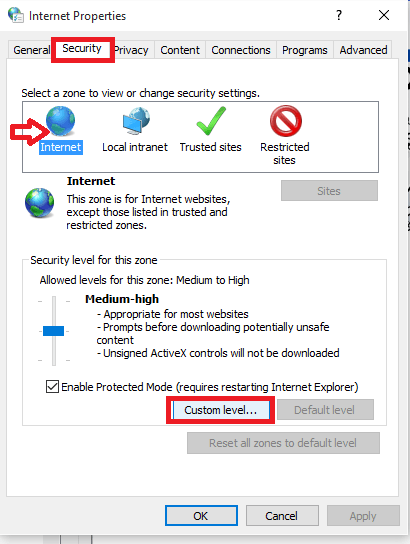 STEP 3
This opens up a list of Security Settings. Of all the available options to choose from, scroll down a little to find the subtitle Downloads. Below that, enable the File Downloads and Font Downloads by tapping on the radio buttons to their left.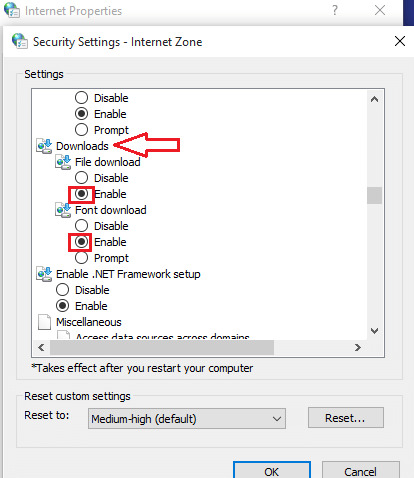 STEP 4
Again scroll down a little to find the subtitle Miscellaneous . Below it, you will find an option Launching applications and unsafe files. You were previously blocked from downloading .exe files because this was chosen "disabled" by default. Tap on the radio button to the left of Prompt(Recommended). Save your settings once you are done with it.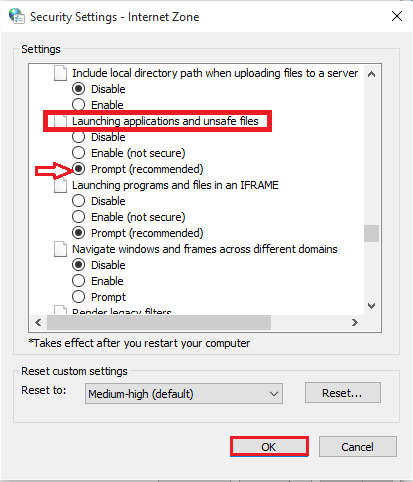 STEP 5
Try downloading any application of type .exe. It will download as intended without further blocking by any of the browsers.
Note: – If this does not work, Try resetting security
If this does not work, Go to Security and click on Reset all Zones to default level

Fix 2  – Using Registry editor
1 – Search registry editor in search  box and click on it

2 – Now, go to the following path given below
HKEY_CURRENT_USER\Software\Microsoft\Windows\CurrentVersion\Policies
3 – Now, Select Policies and do a right click and Choose a new key. 

4 – Rename it Attachments

5 – Select Attachments .
Now, in the right side , Just right click and choose New > Dword 32 bit value.

4 -Rename it ScanWithAntivirus 
5 -Double click on it and change its value data to 1

Now, try again. I this doe does not work, restart PC and then try again.
Hope this article was useful to you!