It has been reported that while trying to install graphic intensive software like Adobe Reader, Corel Craw, etc many users receive the following error:
Error 2753 the file is not marked for installation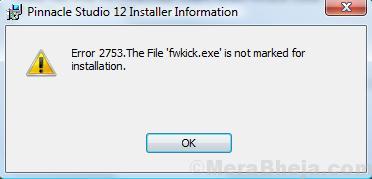 Causes
The 2 causes behind the issue are:
1] Adobe Shockwave has been installed incorrectly.
2] The InstallShield folder is corrupt.
Try the following solutions to fix the problem:
Solution 1] Reinstall Adobe Shockwave
1] Go the the Adobe Shockwave website here.
2] Use the Uninstaller to uninstall Adobe Shockwave and restart the system.
3] Return to the same website and install the latest version of Adobe Shockwave. Restart your system once done.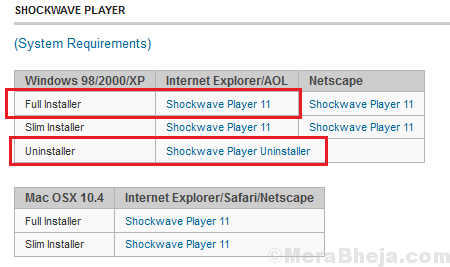 Solution 2] Repair the corrupt InstallShield folder
Note: This method is applicable if you are using software like CorelDraw or any other software from Pinnacle studio.
1] Close the error window and navigate to C:\ Program Files\ Pinnacle.
2] Delete the Studio12 or Studio14 folder, depending on your installation preference.
3] After this, navigate to C:\ Program Files \ Common Files and delete the folder.
4] Now press Win + R to open the Run window and type the command msconfig. Press Enter to open the System Configuration window.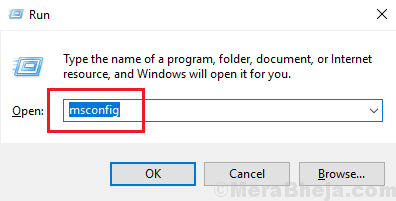 5] In the Services tab, search for the Windows Installer service and check the box corresponding to it (if unchecked).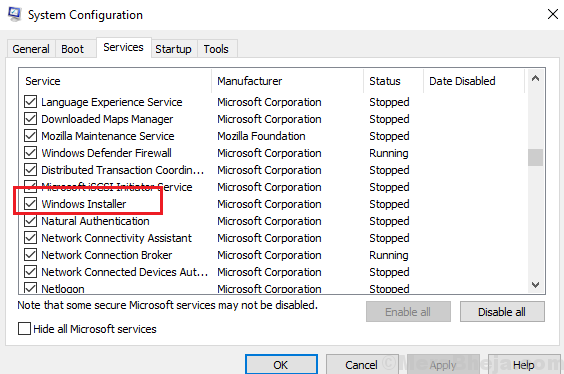 6] Click on Apply and then on OK to save the settings and restart the system.