Are you unable to uninstall the AVG secure browser from your computer? AVG secure browser comes free with the AVG antivirus. But sometimes when you don't need it on your device and try to uninstall it from your computer, it won't! If you are experiencing this kind of problem on your computer, follow this easy fix, and then the problem will be solved in no time at all.
Fix- Run CMD commands-
Run a command prompt script on your computer to delete empty AVG folders.
STEP 1

– Uninstall AVG browser from Control Panel
Now, you can easily uninstall the AVG browser from your computer.
1. To access the Run window, you have to press 'Windows key' and the 'R'.
2. Then, type "appwiz.cpl" in that Run terminal and then click on "OK".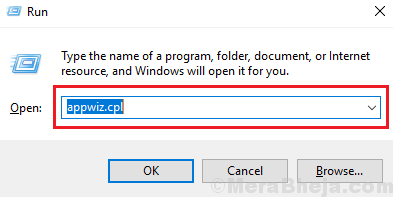 3. When the list of installed software appears in front of you, look for the "AVG software".
4. Then, right-click on the "AVG software" and then click on "Uninstall".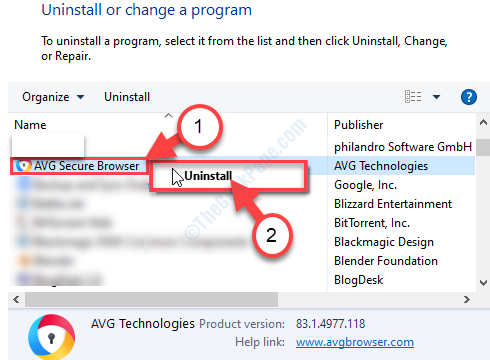 Now, the uninstallation process will kick in instantaneously.
5. When the AVG Secure Browser Setup window pops up, click on "Uninstall".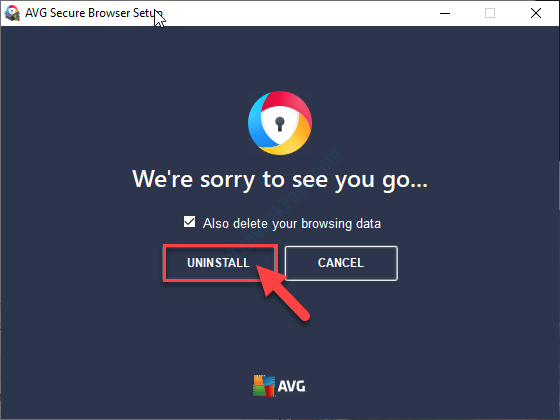 Once the uninstallation process is complete, close the AVG Secure Browser Setup window.
6 -Now, press Windows and I key together to open settings.
7 – Click Apps.
8  – Locate Avg secure browser and choose uninstall.
Note: – If it gives error, that close all browser first, then open task manager and end all programs associatwed with Avg and then try again.
If it does not work, Try

STEP 2

– Delete empty directories in AVG browser folder
1. Write "cmd" in the Search box.
2. After that, right-click on "Command Prompt" in the elevated search result and then click on "Run as administrator".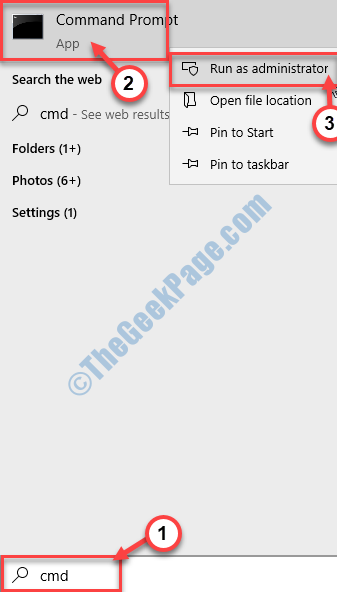 3. To get to the avg browser folder, copy-paste these commands one-by-one in the Command Prompt window and then hit Enter after each of them.
cd %appdata%
cd ..\local
rmdir /q /s avg\Browser


4. Similarly, execute this line to remove empty directories from the AVG browser folder.
rmdir /q /s %programdata%\avg\browser


Once you have done so, close the Command Prompt window.
That's it! This way you can effortlessly uninstall the AVG Secure browser from your computer.