How To Fix "Android Phone Screen On While Charging" Issue:- Does your phone stay awake while you charge it? Do you find it so annoying at nights while you put your phone on charge and try to get some sleep? Well, there are some common reasons that lead to this issue and some simple solutions as well. So what are you waiting for? Let's get this little issue sorted out pretty quick, shall we?
Note : First of all, you need to enable the Developer Options. If you have it enabled already, you can jump to step 4. Else follow the steps from step 1.
STEP 1
Open the Settings app by clicking on its icon.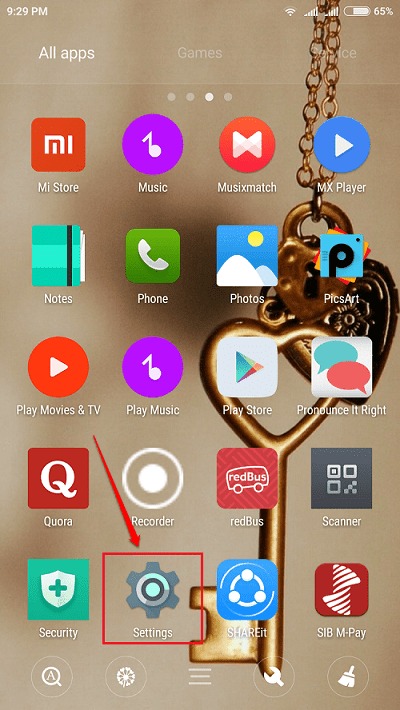 STEP 2
Now scroll down through the Settings options and find and click on the option named About Phone as shown in the screenshot given below.