Assign a Particular Notification tone to A Person In Whatsapp:- Are you thinking of ways to know when a particular person messages or calls in Whatsapp without actually turning on the screen? Well, we have got the perfect solution right here for you. The solution is super simple. If you get some sort of indication when this person messages or calls, then your problem is solved. So what can this indication be? It can be a uniquely assigned message tone, or a ringtone, or a specially assigned vibration feature or it can even be a unique LED light notification. Everything can help you identify the sender of a WhatsApp message without bothering about taking the phone and checking. Dive into the article to learn this simple but the handiest trick on Whatsapp.
How To Assign Unique Message Notification Tone For Individual Contact
STEP 1
Open the chat window of the person whom you want to set custom ringtones and message notification tones for. Click on the name tab of the person next.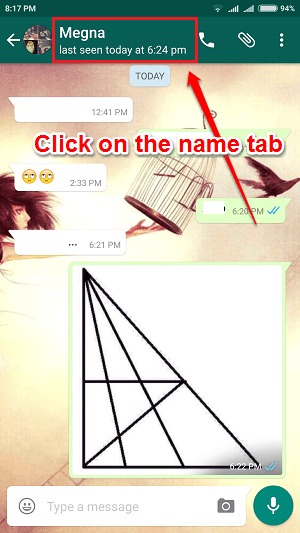 STEP 2
As next, click on the option entry named Custom Notifications.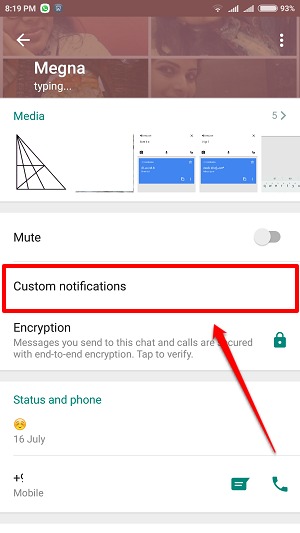 STEP 3
The checkbox corresponding to Use custom notifications will be unchecked. You have to check this checkbox.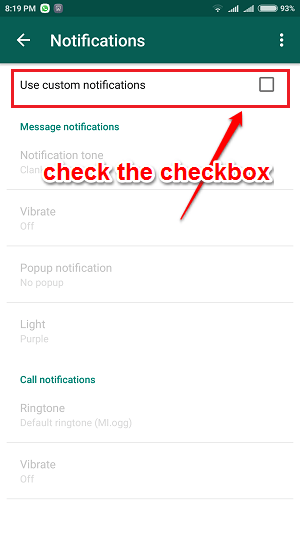 STEP 4
As next, click on Notification tone under Message notifications section. Here you get to choose the unique message tone that you want to assign to your individual contact.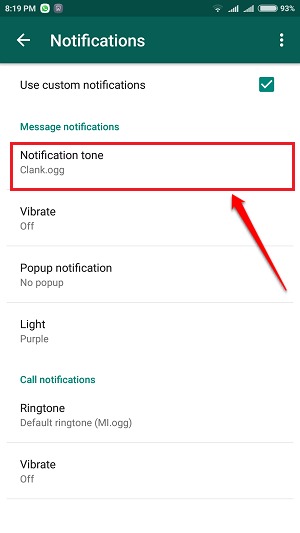 STEP 5
Select a tone from the list of tones or you can even browse for one from your phone. That's it. Now whenever you hear this notification tone, you can be sure that it is something worth checking.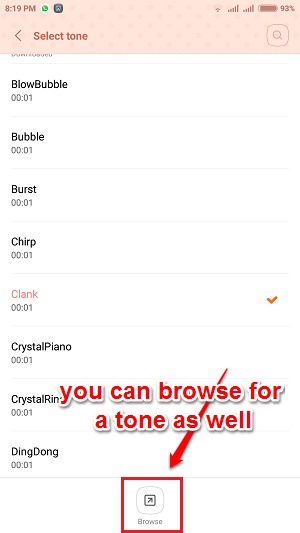 How To Assign Unique Call Ringtone For Individual Contact
STEP 1
Inorder to assign a unique call ringtone to an individual contact, click on the Ringtone entry under the Call notifications section.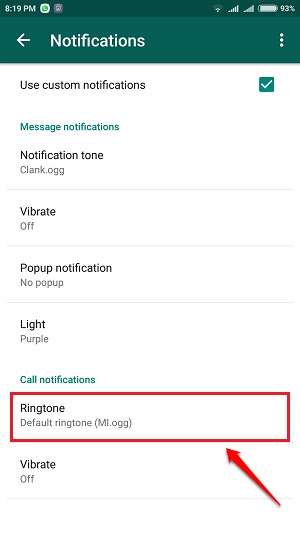 STEP 2
Select a tone of your choice from the list or browse for one by clicking on the Browse button. That's it. Now your special contact has a special ringtone.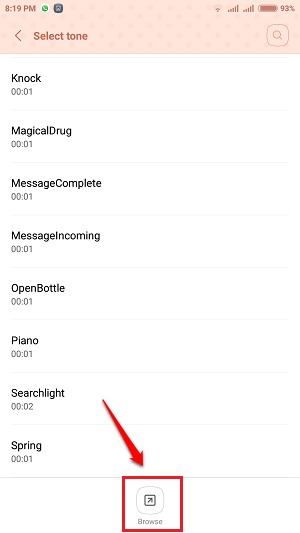 Other Special Settings That You Can Assign To Individual Contacts
You can choose to vibrate the phone only when a particular friend messages or calls, so that you are never too late to respond to them as you are always alerted well, when they call or message. For that, you can choose to turn on the Vibrate option.
You can assign a particular LED light to the special contact, such that whenever he/she messages, the LED light will blink in the colour you have selected, thus letting you know that it is this person who has messaged. You can know more about LED notifications in Whatsapp from our article on the topic How To Set Customized LED Notifications For Whatsapp.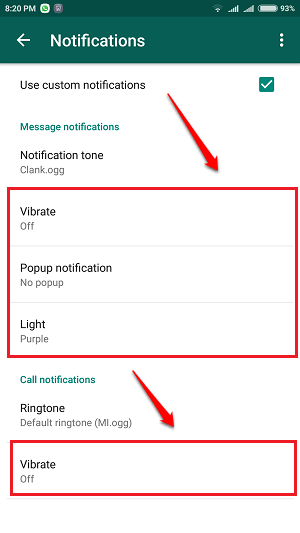 Hope you found the article useful. If you have any doubts regarding any of the steps, please feel free to leave comments, we would be happy to help. Stay tuned for more tricks, tips, and hacks.