Some usesrs are facing this issue , that they are unable  to open group policy. There may be many reasons behind it. If the DNS server doesn't function properly on a computer the user may see this error message "Failed to open the Group Policy object on this computer" when they try to use Local Group Policy Editor. The main purpose of the DNS server is to log system error in the DNS event log. To solve the issue follow this easy fix on your computer.
Before proceeding make sure you have admin rights before the fix described below.
Fix- Rename Machine in GroupPolicy folder-
Renaming the Machine folder in Group Policy folder will solve the issue.
1. Launch the Run window by pressing Windows key+R.
2. In the Run window, type "system32"' and hit Enter.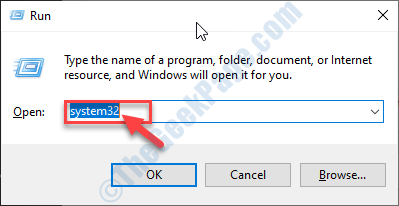 3. When the System32 folder opens up, click on "View".
4. Then choose the "Options" settings.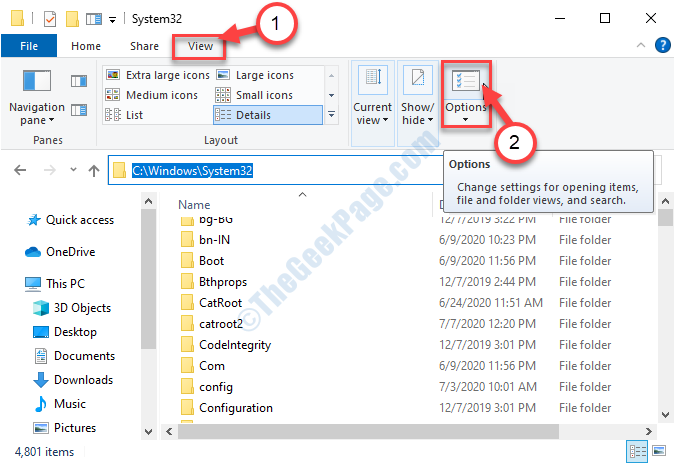 5. After that, go to the "View" tab.
6. After that, check the option "Show hidden files, folders and drives".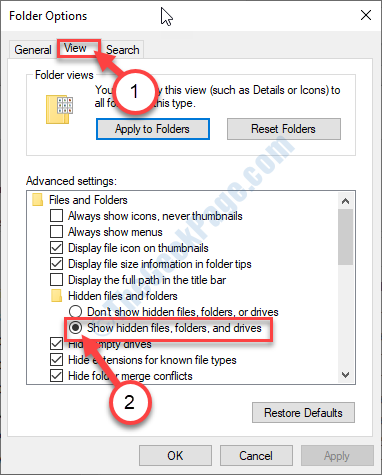 7. Finally, click on "Apply" and then click on "OK".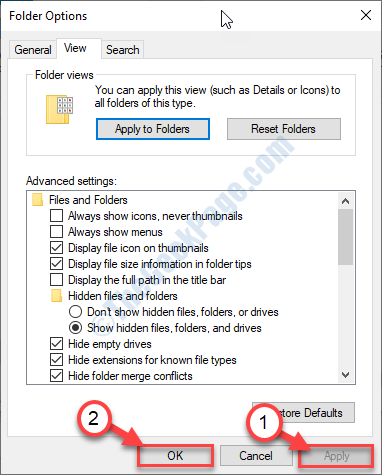 8. Scroll down and double click on the "Group Policy" to access it.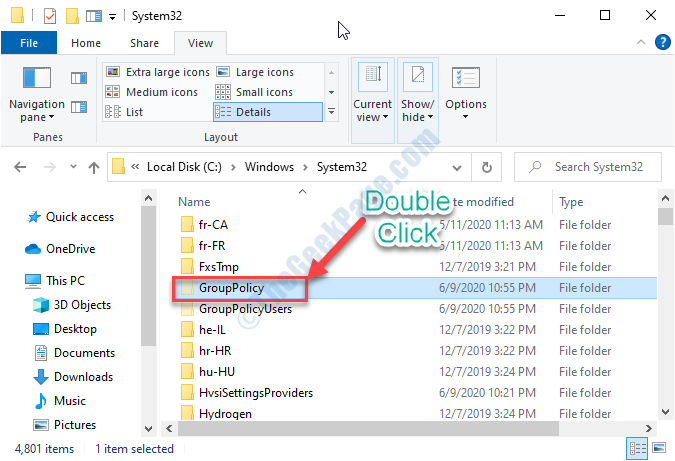 9. In the Group Policy folder, right-click on the "Machine" folder and click on "Rename" to rename the folder.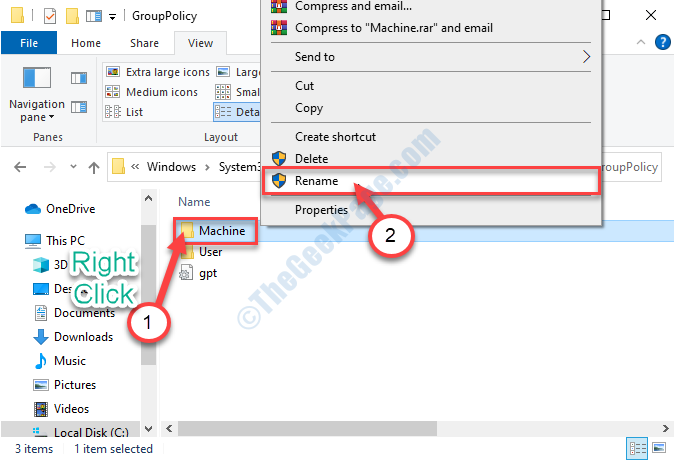 10. Set the name of the folder as "Machine.old".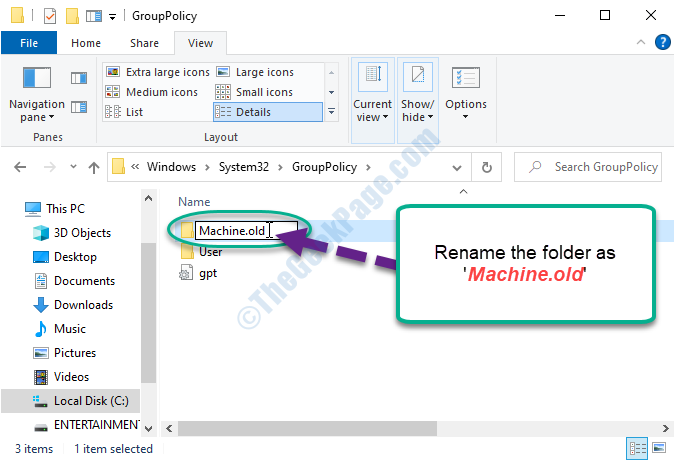 Close File Explorer window.
Restart your computer. After restarting your computer, try to modify any policy from the Local Group Policy Editor.  The error message won't pop up on your computer.