Emojis play a vital role in expressing feelings very effectively and this generation has adopted it very wisely. Therefore, making use of emojis in the text documents can be beneficial these days for making communication even better. So Microsoft has introduced the emojis panel with the release of Windows 10 and higher. Now you can easily open the emojis panel and can add the emojis to any of the text documents like word, notepad, etc. If you are looking forward to it and want to know how to do it, then this post will guide you through some simple steps given below.
How to Use and Add Emojis to Documents in Windows 11
NOTE: As an example, we are using Notepad editor for explaining the addition of emojis to text documents. You can use any other editor like Word etc.
Step 1: Press Windows + R keys together on your keyboard to open Run dialog box.
Step 2: Then, type notepad in the run box and press Enter key to open Notepad editor on your system.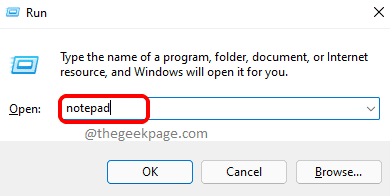 Step 3: Once the Notepad is opened, You can start writing any paragraphs or text or numbers in the text file.
Step 4: If you want to add an emojis at any point of time while creating a text document, you need to open Emojis panel on your windows 11 system by pressing Windows + ; keys together on your keyboard which will be displayed as shown below.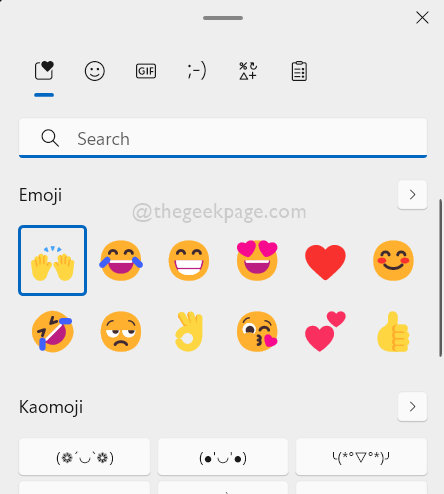 Step 5: After the emojis panel is open and appears on your screen, you just need to click the emojis directly on the panel in order to add it to the document which is open currently.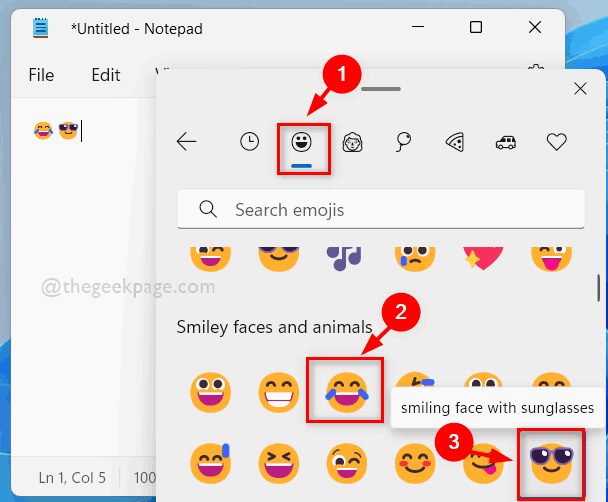 Step 6: You can also explore other parts like GIFs, Kaomoji or Symbols which are very very useful for your documents.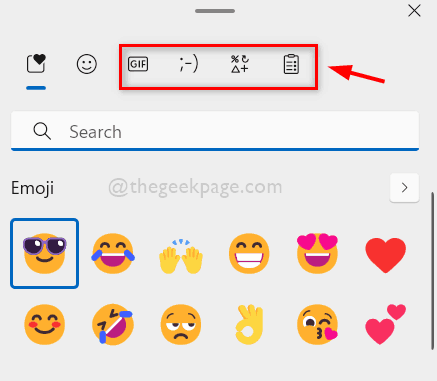 That's all guys.
Hope this post was useful and you found it interesting.
Please leave us comments below for any queries.
Thank you!