Are you facing an issue where your Discord app is stuck in fullscreen? At times, users have noticed that pressing some random combination of keys without knowing has made Discord get stuck in fullscreen. Once it's stuck you are neither able to resize it or move the Discord window on your desktop. This also happens to users when they are not aware of the feature on Discord that lets them use Discord on full screen. In this article, we have listed some fixes to overcome the issue of Discord being stuck in fullscreen.
Fix 1 – Discord Shortcuts
Press Ctrl + Shift + F keys together and the Discord window will go out of fullscreen mode to the normal mode. Pressing the same set of keys will get Discord back to fullscreen mode.
Fix 2 – Windows Shortcuts
Holding the Start Windows Button and pressing the arrow keys either up, down, left, or right.
1. Windows + Up arrow makes a window full screen.
2. Windows + Down arrow makes it either not fullscreen or minimizes it completely.
3. Windows + Left/Right arrow moves it to either left or right side of your screen respectively.
If the Discord window moves as mentioned above, the issue of getting stuck in fullscreen is fixed.
Fix 3 – Close and Reopen Discord Via Task manager
1. Press Ctrl + Shift + Esc simultaneously to open Task Manager.
2. Look for Discord processes. Right-click one process at a time and click on the End task option.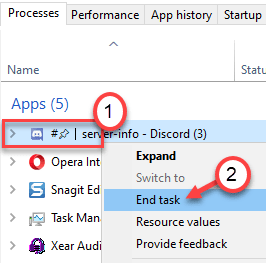 3. Relaunch Discord and check if you are able to move out of fullscreen.
Fix 4 – Drag Discord Window
Click and hold on to the top of the Discord window just below the edge and move the cursor to move the window. If you are able to move or drag the Discord window around your desktop, it means the issue has been fixed.
Fix 5 – Normal Interaction
Try the minimize or fullscreen button on the top right of the window. If you are able to minimize or maximize using the buttons it means that the issue is fixed.
How to Set Discord to not open in Full screen mode
1 – Press Windows and R key jointly and open RUN.
2 – Copy and paste the path given below in run.
%appdata%/Microsoft/Windows/Start Menu/Programs/Discord Inc
3 -Now, right click on Discord icon and click properties.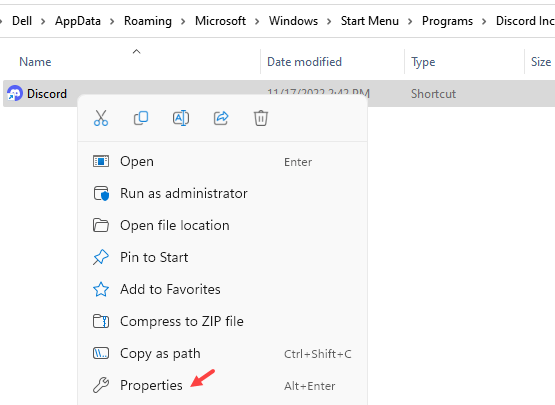 4 – Click on Shortcut Tab and then Choose Minimized in Run option and Finally click on Apply.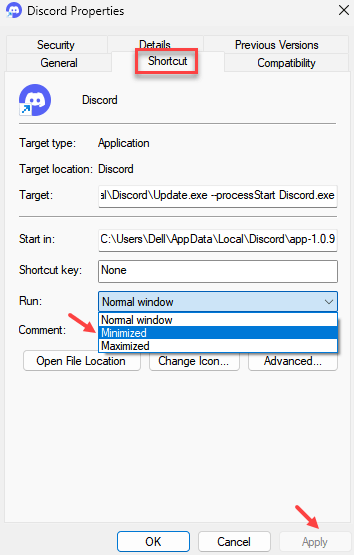 Fix 6 – Reinstall Discord
1. Type appwiz.cpl in the Run (Windows + R) dialog to open Programs & Features.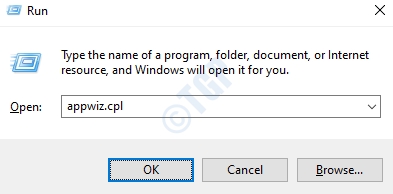 2. Search for Discord in the list of installed applications. Right-click and select Uninstall.


3. Once uninstallation completes, download Discord from the download page.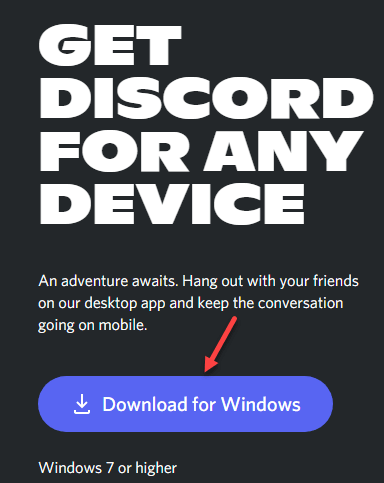 4. Double-click on the executable and follow the on-screen instructions to complete the installation.
5. Launch Discord and check if the issue is fixed.
Thanks for reading.
We hope you have been able to resolve Discord being stuck in a fullscreen issue. Comment and let us know the fix that worked for you.