Whenever you download Excel, Word, or PowerPoint documents from the internet, your mailbox, or any unknown source, it is considered to pose a security risk. MS Office applications provide a feature called Protected View which is activated when such files are downloaded on your system. When this feature is enabled, the documents open in the read-only mode. In case, you want to edit such a file you need to change the settings. It is always advised to change the settings only if the file is from a trusted source. This article details the steps to disable the Protected View feature in MS Office applications.
Steps to Disable Protected View Settings
1. Open MS Office app Excel, Word, or PowerPoint.
2. Click on the File menu.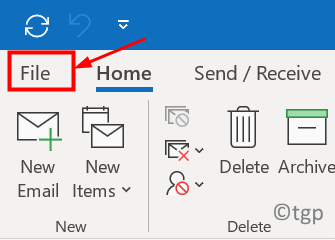 3. Select Options at the bottom.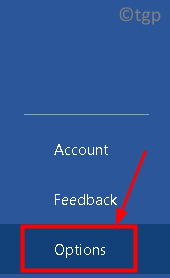 4. Go to the Trust Center tab.
5. Click on Trust Center Settings button on the right side.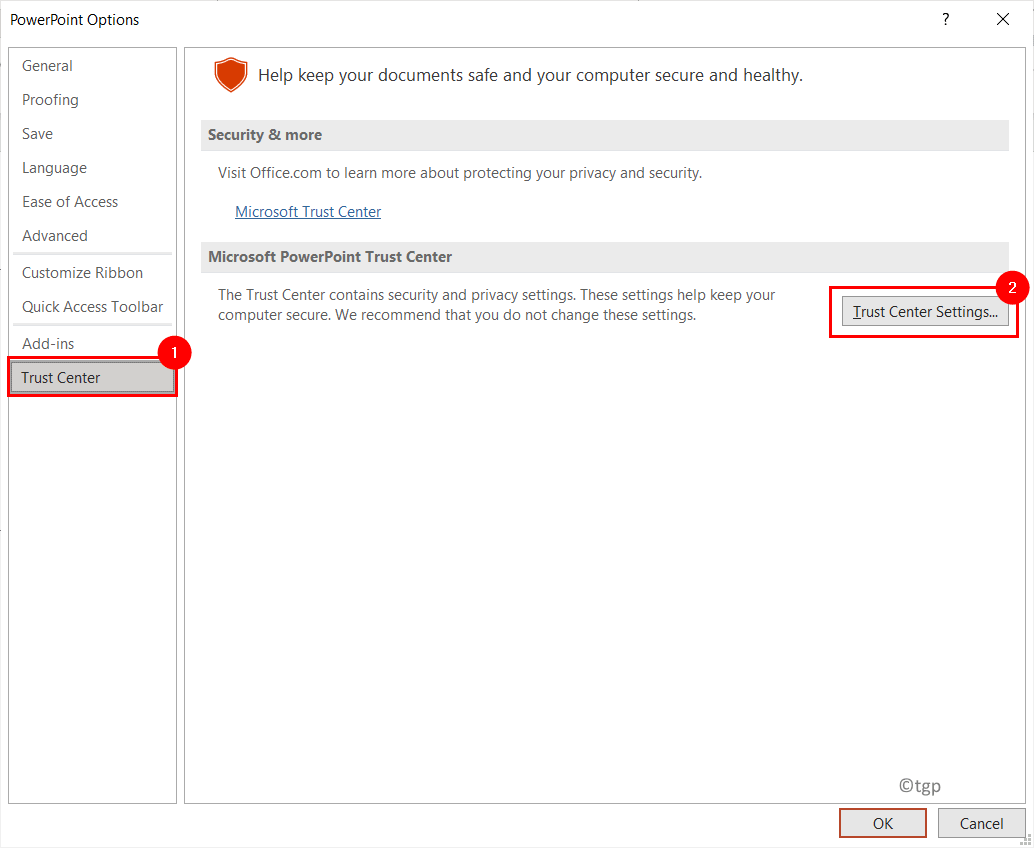 6. In the Trust Center Settings window, select the Protected View tab.
7. Uncheck the three options related to Protected View mentioned below:
Enable Protected View for files originating from the internet
Enable Protected View for files located in potentially unsafe locations
Enable Protected View for Outlook attachments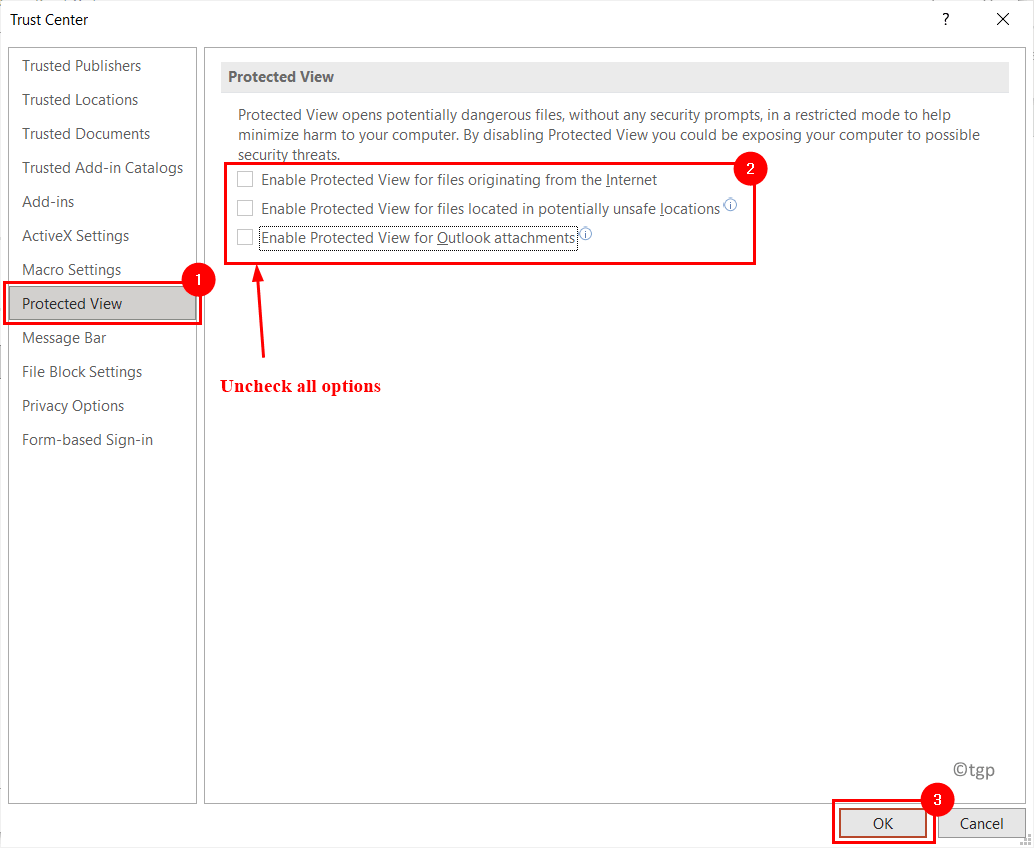 8. In addition to the above settings, Excel has two more settings that need to be unchecked.
Always open Untrusted Text-Based Files (.csv, .dif and .sylk) in protected view
Always open Untrusted Database Files (.dbf) in protected view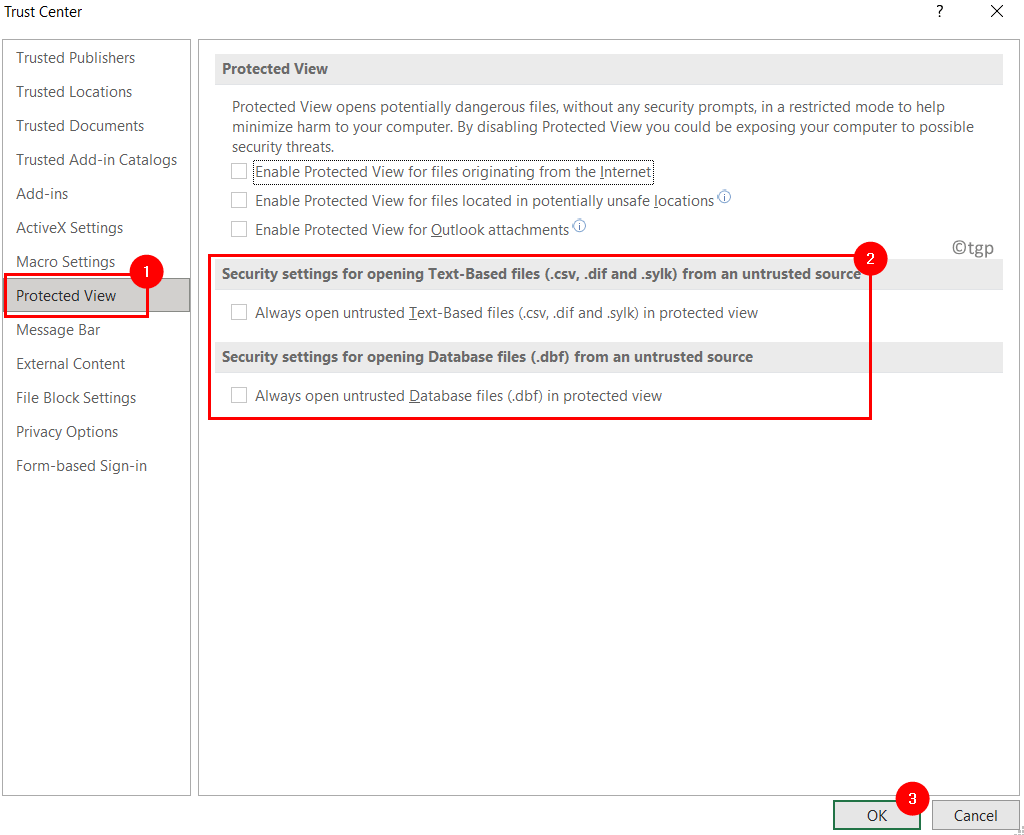 9. Click on OK to save the settings.
In Trust Center, you can find other settings related to Protected View: Trusted Documents and Trusted Locations.
Trusted Documents
1. In the Trust Center Settings window, select the Trusted Documents tab.
2. Check the option Allow documents on a network to be trusted. This setting allows you to open documents on the local network without going into Protected view.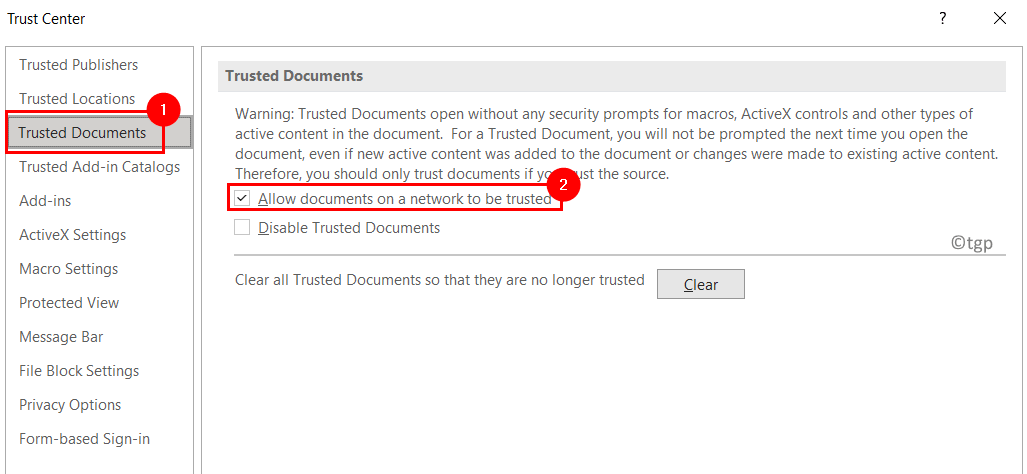 Trusted Locations
1. In the Trust Center Settings window, click on the Trusted Locations tab.
2. Here you can add new folders, remove or modify existing folder locations that are to be trusted using the respective buttons Add new location…, Remove and Modify…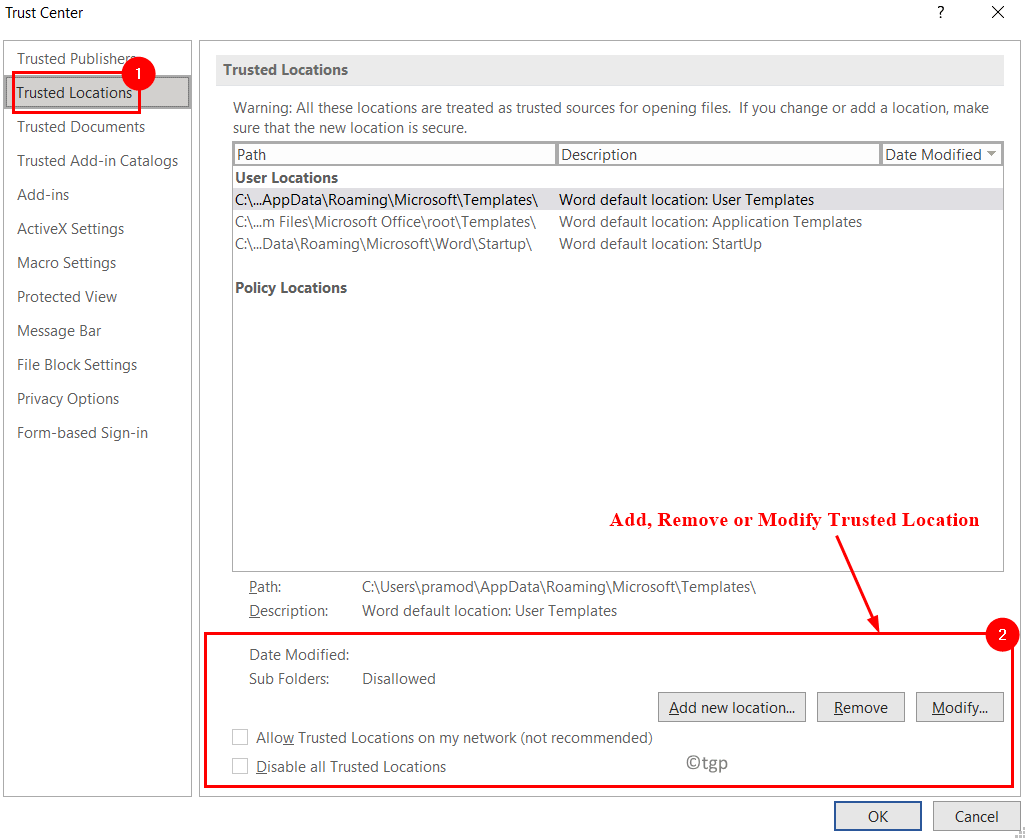 3. Once a location is added, that location is marked safe so that documents can be opened.
Now check whether you are able to view downloaded documents after disabling Protected View in MS Office applications.