Many people do not know that you can also browse your computer files and directories easily through a browser. This works like a charm and becomes very easy if a large number of files are scattered on your computer or in any of the folder. It gives a list of all files and folders in a structured way with last modified date. Since browsers like chrome and firefox have the ability to play video, audio files and also view images, you can just view, listen and play files right inside the browser.
Step 1 – Just go to file:///C:/Users/
Step 2 -Now, click on the folder where you want to go.
Step 3 – To browse desktop , just click on your user name and then click on your PC user and then click on desktop.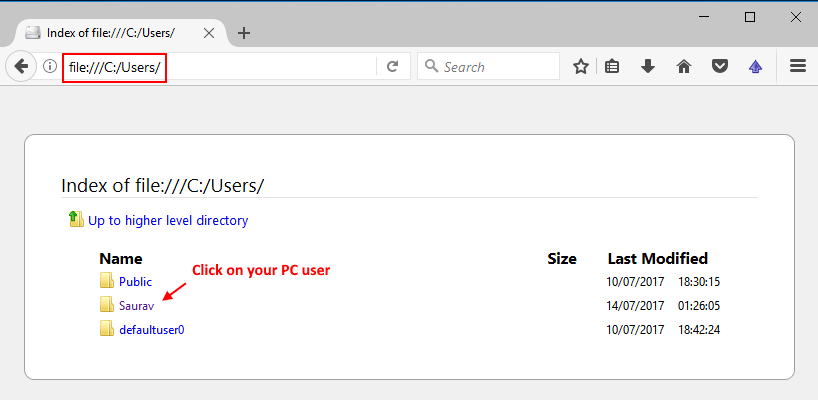 Note:  You can also bookmark the dektop or any folder , to instantly browse that location right inside your favourite browser.