How to Delete Run Command History In Windows 10: – No one likes to live in the past. That's why we clear our search or browse histories from time to time. Can you think of one place where you are not directly allowed to clear your history entries? Well, don't think too much. I can give you a quick example; the Run command window. You don't have settings available in your Windows 10 to clear your Run history with a simple click. Every single command that you have entered to your Run window is safe and secured. Don't trust me? Press WIN+R keys together; this opens your Run command window. Now click on the down arrow to open a drop down list. And here it is, all the commands that you have entered so far into your Run command window, all stacked up beautifully right in front of your eyes.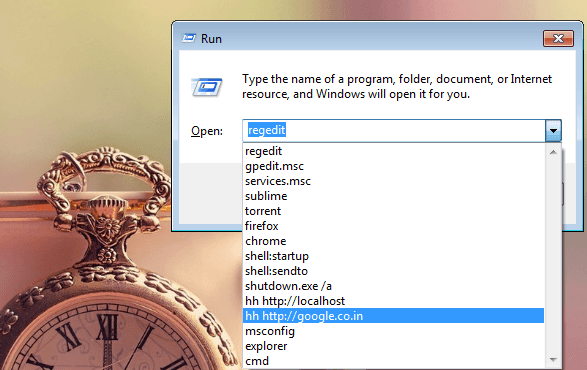 So is there a way to walk past this? You are in the right place. With a couple of changes to the registry editors, you can easily achieve your goal. Since we are going to change the registry editors a bit, creating a system restore point is highly recommended. Read on, to learn how to hack this simple trick.
STEP 1
First of all, launch the window for Registry Editor. For that, press WIN+R keys together to open the Run command window. Now type-in regedit to the text filed. Once you are done, hit Enter key or OK button.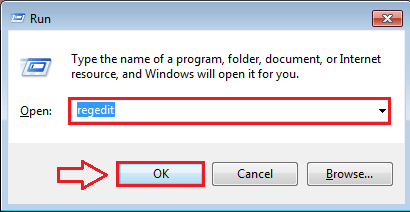 STEP 2
Execution of the previous step results in the opening up of the Registry Editor window. Now you need to navigate along the following path to get to the next step.

HKEY_CURRENT_USER\Software\Microsoft\Windows\CurrentVersion\Explorer\RunMRU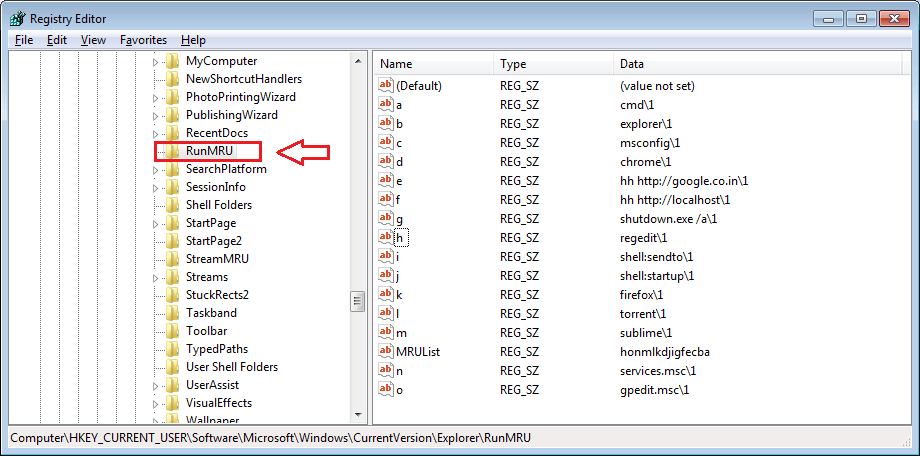 STEP 3
Once you find the RunMRU key, click on it. On the right window pane, now you will be able to see a list of entries. This is your entire Run history. In order to clear your Run history entries, you got to clear all these values. For that, select all the entries, spare the default entry at the top, and hit delete as shown in the screenshot.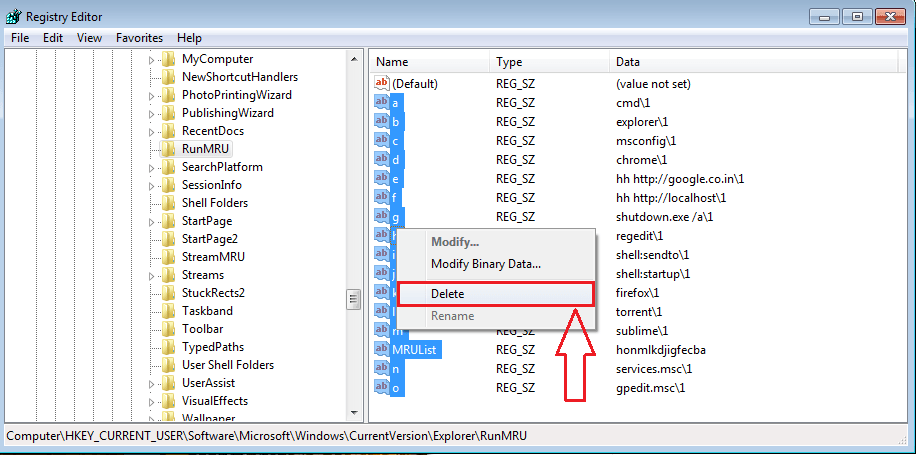 STEP 4
That's it. You are done. Now if you open your Run command window by pressing WIN+R keys together and check your Run history by clicking on the down arrow, you will see that the history is successfully cleared.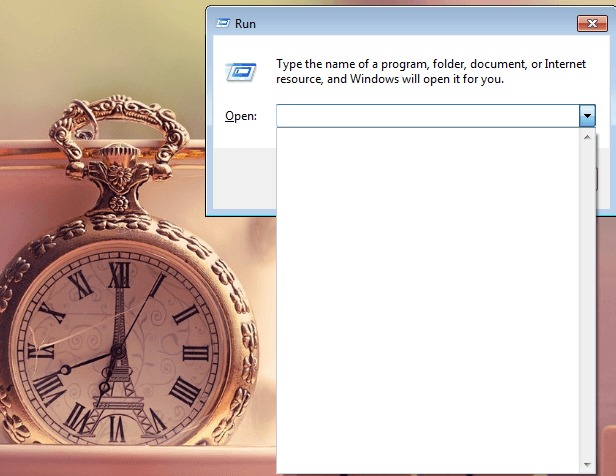 So that's how simple you can clear your Run history. It is as easy as having a piece of cake, isn't it? Come back for more cool tips and hacks, as there is always something new waiting for you. Hope you had fun reading the article.