Are you facing any trouble trying to access Outlook on your computer? Is there a message stating 'Cannot open the Outlook window? The set of folders cannot be opened.' appearing every time you want to open Outlook? Simply follow these instructions to solve the problem quickly.
Workarounds-
1. If this is the first time you are facing this issue, restart your computer.
2.  Disable the antivirus on your computer and try it again.
Fix 1 – Access the Outlook in safe mode
This problem may occur due to bad plugins on your Outlook. Starting up Outlook in safe mode will disable all the plug-ins.
1. Press Windows key+R to access the Run terminal.
2. To access Outlook in Safe mode, copy-paste this code and click on "OK".
outlook.exe/ safe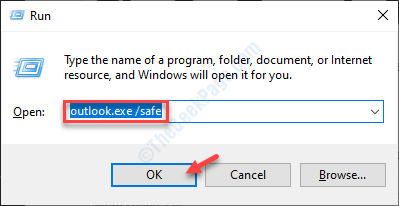 If Outlook works normally, then the problem is with any of the plug-ins of your system.
Disable the plug-ins and relaunch Outlook.
3. When Outlook opens up on your computer, go to the "File" manu.
4. Then, click on "Options".

5. In the Outlook Options screen, on the left-hand side, click on the "Add-ins".
6. Make sure the 'Manage' is set to "COM Add-ins".
7. Click on "Go…" to check out the list of Add-ins available in Outlook.

8. What you need to next is to uncheck all the add-ins to disable them.
9. After that, click on "OK".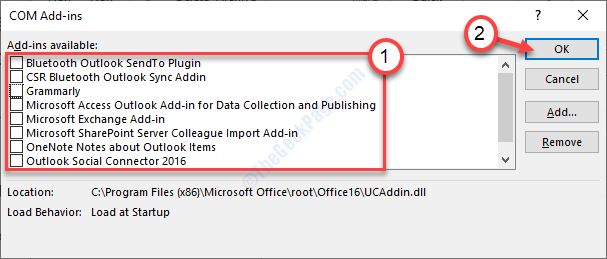 Once you have done so, close Outlook and re-launch it normally.
Fix 2 – Reset the changes in Navigation Pane
Sometimes the changes you made in the navigation pane in Outlook may cause the problem.
1. You have to right-click on the Windows icon. Next, click on the "Run" window.
2. Then, type this code and hit Enter.
outlook.exe\resetnavpane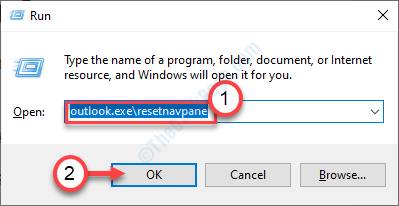 This will reset the navigation pane to the default version. If this doesn't solve the issue, go for the next one.
Fix 3 – Set Mail to keep offline records of 12 month
If Outlook is not set to cache offline version of your Emails you may face this issue.
1. Copy-paste this line in the Search box.
outlook.exe /manageprofiles
2. Then, press "Enter" to access the Mail client settings.


Simply wait for a while.
3. Then, click on "Email Accounts...".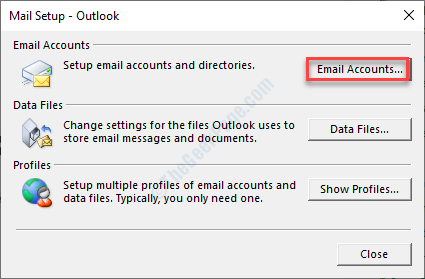 4. Select your Email ID.
5. Then, click on the "Change…".


6. What you need to do next is to adjust the slider to "12 months" for 'Mail to keep offline:'.
7. Click on "Next" to save the settings.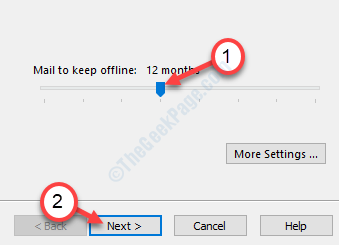 This should make sure Outlook won't look for the online files during startup.
Fix 4 – Uncheck IPV6 connection
1. Press Windows key+R.
2. Then, type "ncpal.cpl". Click on "OK".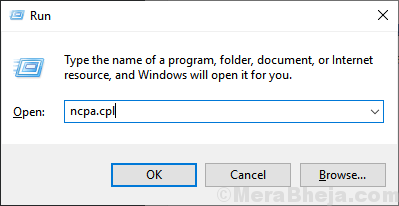 3. When the Network Connections opens up, right-click on the network connection.
4. Then, click on "Properties".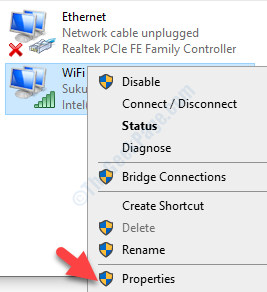 5. In the list of items, uncheck the box beside the option "Internet Protocol Version 6".
6. After that, click on "OK".

Again try to launch Outlook on your computer.


Sambit is a Mechanical Engineer By qualification who loves to write about Windows 10 and solutions to weirdest possible problems.