How To Block Invites From Strangers On Google Hangouts:- Google Hangouts has some very great features which anyone would happily fall for. But there is some big disadvantage that users are not really fond of. In Google Hangouts, strangers get to send you invites. Are you one of those users who is tired of getting invites from people whom you don't even know on Google Hangouts? Feels like you have to live with this forever? Well, definitely not! You just have to change some settings real quick to fix the issue of total strangers sending you invites. Dive into the article to learn all about this simple hack.
STEP 1
Login to Google Hangouts with your Google credentials. To get to Google Hangouts, Click here!!. When you log in, click on the more actions icon at the top left corner of the window to get an expanded list of options.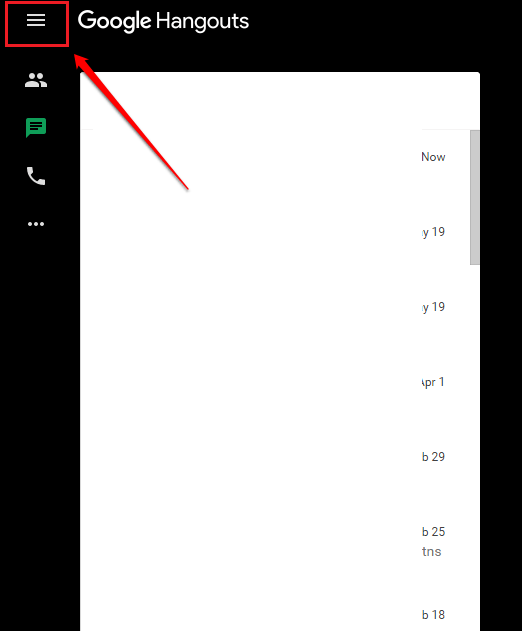 STEP 2
From the menu that gets expanded out, click on the Settings option as shown in the screenshot given below.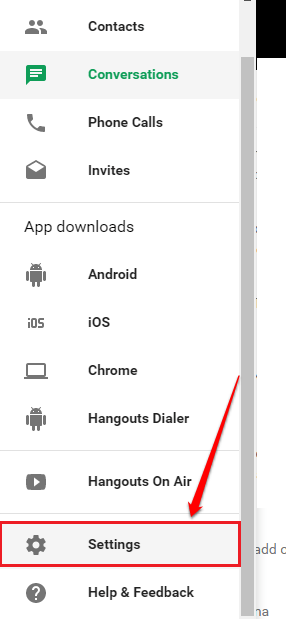 STEP 3
As next, scroll down and find an option named Customize invite settings.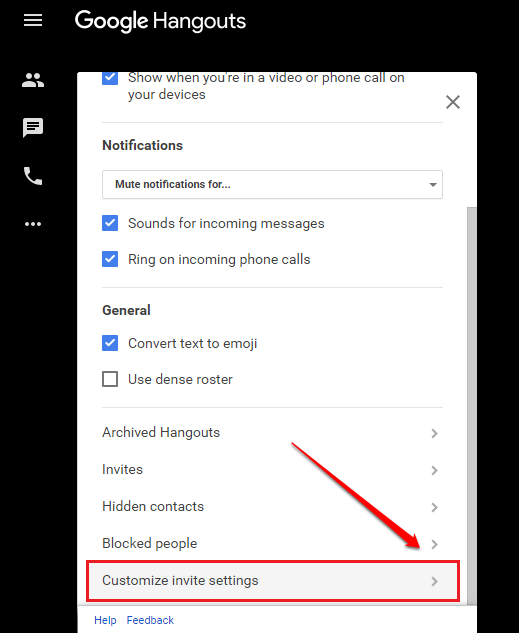 STEP 4
Now there will be two options: Recommended and Customized. You have to select the radio button corresponding to Customized. You can choose Can send you an invitation from the drop down menus for the entries People with your phone number and People with your email address. But make sure you choose Can't send invites for Everyone else. That's it.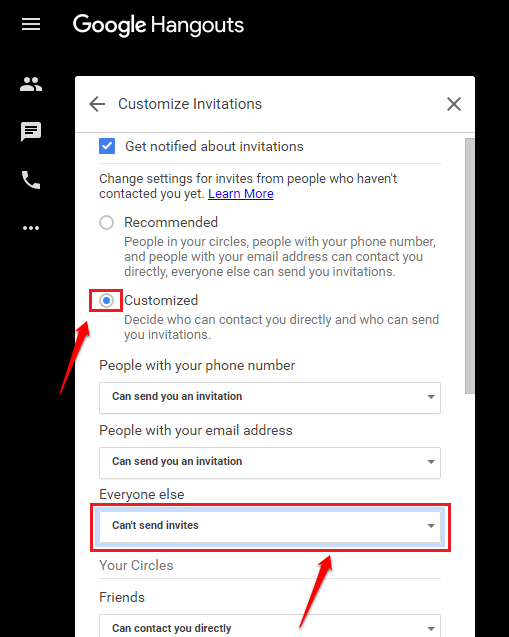 Do not put up with the pain of having to deal with the invites from strangers anymore. Open your Google Hangouts and customize your settings today itself. Feel free to leave comments if you are stuck with any of the steps. We would be happy to help. Stay tuned for more updates, tricks, tips, and hacks. Hope you found the article useful.