Gone are those days of CDs and DVDs when you would load the CD/DVD with content, physically mount it on your PC and then play it. 'Tis the time of ISO mounters that make the entire process smooth by simply copying the content of the CDs/DVDs and then easily transfer and back it up to another destination.
However, these are in ISO, IMG, or BIN formats and need special tools to open the files. If you have the right software handy, you can launch the ISO file formats in virtual CD/DVDs drives to extract its contents. Those working with Microsoft 8 and above already have access to integrated ISO mounting software.
But, if you are looking for advanced features or are still using a lower Microsoft OS version, here are some of the best free ISO mounting software you can lay your hands on.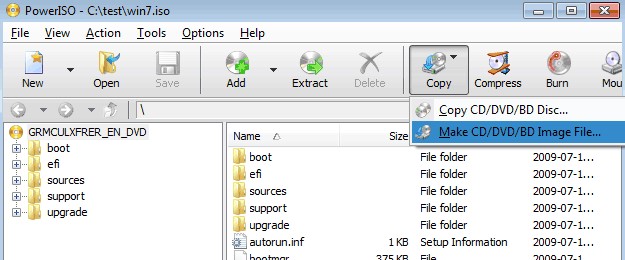 This robust ISO mounting software is perfect for creating images on CDs/DVDs. This further helps you to create ISO image files or carry out different functions including mounting, within the built-in optical drive. It's compatible with nearly all kinds of CD/DVD image file formats that include ISO formats.
Features:
It allows you to open and remove ISO file in just one click.
Option to burn ISO files to CDs/DVDs/BluRay discs, burn BluRay files, and create Audio CDs, Video DVDs, and more.
Facilitates burning Audio CDs from different formats like BIN, MP3, APE, etc., and rip the audio CDs to the same formats.
It helps you to create and edit ISO/BIN image files.
It allows you to launch ISO file using the built-in virtual drive.
Option to create bootable USB drive, CD/DVD discs, and ISO files, or to change image files between ISO, BIN, or other formats, are among its other major features.
Price: Priced at $29.95.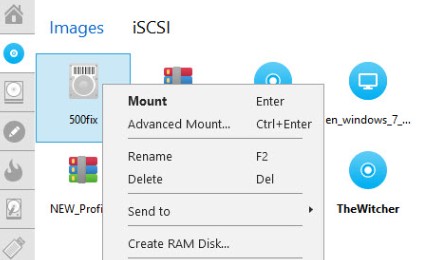 Those looking for a reliable ISO mounting software can safely depend on this tool which also serves as a great disc imaging application. You can mount images, connect discs to different file formats like ESO, APE, MDX, etc., store all your preferred image files handy, and more.
Features:
Helps you to launch all familiar variants of disc image files and imitates a wide range of disc files, up to 4 DT + SCSI + HDD devices.
It allows you to define higher-level options during the process of image creation, create your won image from files and folders, make a virtual Audio CD, convert and store images, and more.
Stores your files by running VHD backups and in TrueCrypt holders. use iso
It offers the option to burn images to the optical disc, burn data and make an audio CD, emulates data and partition details, and more.
It helps you to create a bootable image of the OS to the USB drive, encrypts your private data on a USB stick, or to change from optical discs to USB drives.
Moreover, it allows you to link to iSCI targets and use isolated images as local ones, increase the number of virtual devices and launch unlimited images, reduce the usage of physical drives and rather burn images to save time, and so on.
Price: Free version available; Upgrade priced at $29.99.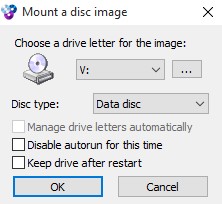 This ISO mounting software allows you to imitate your CDs/DVDs in just a couple of clicks. While it makes mounting ISO images (on optical drives) a breeze, it also allows you to use a loaded ISO image without copying/writing it to an empty disc.
Features:
It helps you mount different image formats including ISO, IMG, etc. in a single click.
Available in an exclusive portable version, it's extremely compact, even less than 2MB.
It helps you to create ISO images using a pop-up menu in the Windows File Explorer.
Provides support for a wide range of virtual drives.
No need to reboot once installed.
Supporting BD/DVD video images, and data, providing a translation in over 20 20 languages, not capturing drive letters when idle, or compatibility with Windows XP and above (both 32-bit and 64- bit versions), are among its other significant features.
Price: Free and open source.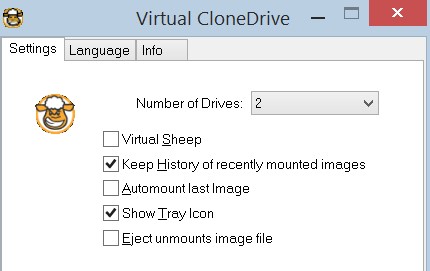 This software is perfect for those looking to burn a DVD or an ISO image file to a virtual drive. It allows you to select which file types you want to connect to the application. This can be done on a small Settings tab offering different language options.
Features:
Lightweight, free, easy to set up, and easy to launch files.
It allows you to create image files that you can then add to the virtual drive from your hard disk/network drive and finally use it as a regular DVD.
Eliminates the need for using the primary interface.
Works with mostly used image formats like ISO, BIN, etc.
Moreover, it also supports close to 8 virtual drives concurrently and is compatible with Windows XP, Windows 7, Windows 8, and Windows 10.
Price: Free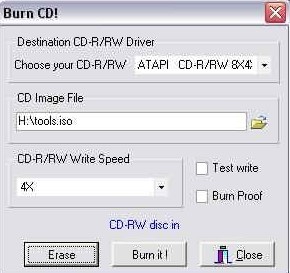 Getting something free is not bad, especially if you have free tools like this. This software helps you create CDs/DVDs easily and use them just like you are using a physical one without even operating the optical drive.
Features:
It allows you to create up to 15 virtual discs that can be set up like any physical disc, for instance, DVD, audio CD, etc.
It helps you to create audio series, store them as ISO image files, and play them back just like an audio CD.
It offers flexible options for mounting, compression, password protection, and so on.
Best of all, this free software unifies with the developer's pro version of the tool for more advanced functions.
Price: Free.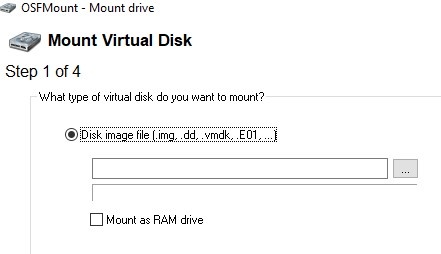 If you want something to mimic the optical disk drive of Windows, you can use this software for the purpose. It mounts the image files in the Windows platform as if it's an original disk. This disk image file can be further evaluated with the help of the original disk name.
Features:
Image files are automatically mounted in read-only status. This helps the physical image files to remain unchanged.
Provides support for the disk image file to be mounted as read/write in the "write cache" system.
Facilitates creating RAM disks which means mounting a disk into RAM that increases the speed compared to hard disk.
Supports mounting CD image files in ISO format.
With a simple and easy to use interface, and with the option to allocate a drive letter or select drive variant, this is one of the best free ISO mounting software around.
Price: Freeware.

This software makes the entire burning of ISO image files process much easier. It mounts the ISO and CD/DVD images to CD-R/RW, Blu-ray Disc, and more. Best of all, it does not need you to launch any virtual drives mimicking CDs/DVDs, but rather write the data straight away.
Features:
Straightforward and easy to use with all intricate settings hidden.
Option to choose the drivers, define the disk volume, choose the burn speed, and adjust the size of the burn cache.
It allows you to terminate the burning process.
Supports bootable CD image files.
Compact, requires no installation and is versatile.
Moreover, it allows you to conclude a disc (where the data and music are already present) by choosing from the primary interface, and being portable it can also operate from a single USB driver.
Price: Free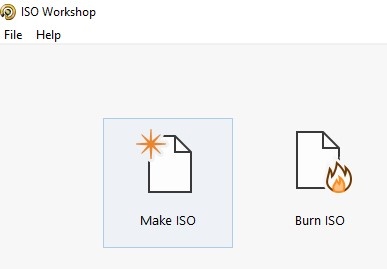 If you are looking for software that can burn ISO files, this can be the right choice for you. This software also burns and emulates CD/DVD/Blu-ray Discs.
Features:
It helps you create regular or bootable ISO in various formats.
It allows you to burn ISO files or any other disc image files to CD/DVD/BD.
Option to search for and get files from different disc images.
Lets you emulate any CD or DVD to ISO or BIN formats.
Offers the option to change different disc image files to ISO or BIN formats.
It allows you to make CD/DVD/Blu-Ray disc volumes on the spot.
Moreover, it features a responsive user interface that allows you to create ISO images, remove files from discs, generates backup for discs, and more. It's also compatible with Windows XP, Vista, 7, 8, 8.1, 10 (32 and 64).
Price: Free
This is another great free ISO mounting software that's specifically developed to create and manage emulated CD/DVD drives. It helps you to use nearly any CD/DVD image format and that too without burning these images to CD/DVD for smooth access to your preferred content. Just like CD/DVD-ROM, it allows you to run applications, play games, and more.
Features:
It allows you to create a number of drives, usually up to 16 copied (virtual) drives.
Increases the speed of your game/application by 200 times compared to traditional CD/DVD drive.
Mounts and unmounts drives by default and runs automatically as soon as it is launched.
Overall, it offers a simple solution to those who want to mount and unmount CD/DVD drives. Moreover, it occupies very less space of your CPU and PC memory, thus, not getting into the way of the run time of other processes.
Price: Freeware.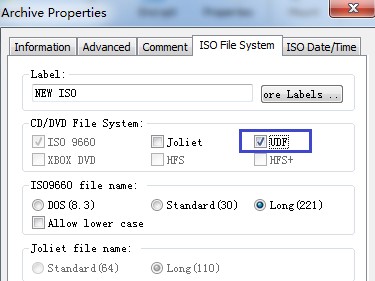 This free ISO disk image tool is a lightweight software that's also available for Windows 98 users. Apart from the ability to copy image files from CDs/DVDs, it can also copy prominent archives. You can execute applications or get your hands on the files from a virtual drive without physical CD/DVD drives.
Features:
The virtual drive runs at a speed that is 200 times faster compared to the conventional CD/DVD ROM drive.
Ability to mount archives in different formats including ZIP, RAR, etc. as virtual discs on the fly.
It offers a much easier and quicker way to get hands-on the archived files.
Option to mount an archive file as a virtual disc and then use the files from the virtual disk.
Best of all it supports almost all the image formats and requires no configuration.
Price: Free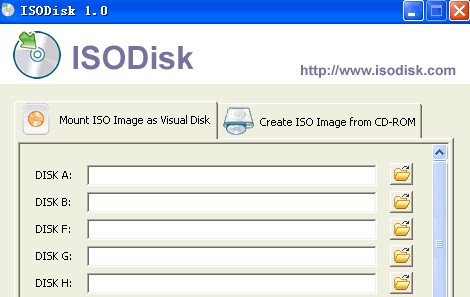 If you want to work with backup issues, operating systems that play CDs, or programs that require physical CD drive, this software is perfect for you.
Features:
It helps you to mount up to 20 virtual CD/DVD drivers at the same time.
It allows you to create ISO disk images and lay your hands on the content saved in it just as when you burn files to CDs/DVDs.
Quickly mounts ISO image files from CD/DVD drives.
No other virtual drive software needs to be installed.
Moreover, you are allowed to view the files in the Windows Explorer as soon as the archive is mapped to the virtual drive.
Price: Free
This is an extension for your operating system that allows you to manage virtual and user type file formats. It's a fast and straightforward software that allows several programs to use the content in ISO, ZIP, or Private files. It can also uncover any type of application and user details using the console of the file system.
Features:
Equipped with a neat and simple interface, it offers you the option to insert files to the list with the help of the drag-and-drop function.
It's an easy to use tool that simply requires you to pull the items straight into the main interface and its audit package by default creates a virtual folder in the same place as the actual files.
It allows you to mount ZIP, CD/DVS images, and even create personal folders to save private data and programs in a password protected holder.
Moreover, it also allows you to mount files on native, portable devices, and use command-line functions. Best of all, it can be used even by beginners.
Price: Free
Conclusion
Just when we thought CD and DVD drives are the ultimate solution, we got the ISO mounters taking things a step forward. The 3rd party software, especially for those working on Windows 8 and Windows 10 makes it super easy to convert discs and drives into virtual images and help you save the images or make changes to them from your PC storage. This reduces a lot of clutter that's otherwise caused by the optical discs and are difficult to move from one place to another. So, take your pick from the above list and reduce your efforts on burning files to physical discs.