The Human Resource department is perhaps the most crucial part of any organization, because without sourcing and hiring the best talent, you cannot form a company. From filtering the right candidates, sourcing, interviewing, or hiring, to getting them onboard, payroll management, employee management, and performance management, there are so many aspects to be taken care of.
Thus, HR software has become an essential tool for the Human Resource teams of corporate sectors these days. It simplifies the entire process of recruitment and other administrative functions before and after the joining of the candidates. Whether you want to save time, obtain accurate data, or manage a shortfall of manpower, here are a some of the best software as a perfect solution.
Workday is helping medium and large enterprises to solve their manpower related issues, easily. It blends in HR, finance, and planning in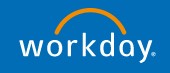 one smooth cloud ERP system for improved business performance.
Features:
Offers access to live analytics and transactional data.
Fast acceptance of the change to be in sync.
It allows you to actively keep a track of processes and secure your company with ever enabled auditing.
Implements big data to bring changes to your business.
It helps you to rearrange things while on the go.
While it explores your entrepreneurial aspect for increased success, it also keeps your business updated with the latest happenings.
Price: Contact vendor for a quote.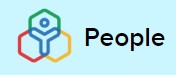 If it's about taking care of your HR processes, Zoho People can well be the right choice for you. From onboarding to appraisals, this HR software offers a solution for all your human resource requirements.
Features:
It helps you to manage all the HR-related administrative tasks from a core location.
It allows you to lookup for candidates, mark favorites, get a view of the organization trees, and review attrition reports, all on a single platform.
Enables you to monitor attendance data across devices.
Streamlines the performance management process.
Answer employee queries efficiently using the HR case management tool.
Automates email alerts, enables you to create tasks and checklists, and more. Moreover, you can also create custom forms for all the data to be collected.
Price: Plans start from $0.59/user/month

From HR processes, payroll, Benefits, or Talent management to tracking time, Namely covers the entire organization. This cloud-based HR software manages all your data on a single platform coupled with personalized service.
Features:
Manages documents, MIS reports, Workforce, HR & Payroll, payroll, and tasks.
Available in the form of a mobile app to help you monitor at all times.
Integrates with emails, provides application security, and maintains an employee database.
Support for the back office, a comprehensive dashboard, and the option for reporting are some of its other major features.
Price: Contact vendor for a quote.

Kronos is an advanced HR software that helps meet business challenges by implementing leading intelligent technologies to help manage your workforce. It takes care of attendance management, labor analytics, payroll processing, tax filing, and more, all on a single platform. This helps your company to be more organized, productive, and lower labor costs with reduced compliance risk.
Features:
It streamlines and automates payroll processing, payroll tax filing, and access to payroll data.
Manages each step of the payroll process, access to payroll information editor, available as mobile apps and self-service tools, and improved compensation planning.
It allows you to control your complete compensation cycle easily, set budgets for all compensation cycles, and manage the evaluation of appraisals.
Sends automated notifications, reminders, and access controls.
ACA manager, easy ACA compliance management, control on your taxes, smooth garnishment processing, lower printing and distribution costs, and detailed view of ACA status are some of its other major features.
Price: Contact vendor for a quote.