The Human Resource department is perhaps the most crucial part of any organization, because without sourcing and hiring the best talent, you cannot form a company. From filtering the right candidates, sourcing, interviewing, or hiring, to getting them onboard, payroll management, employee management, and performance management, there are so many aspects to be taken care of.
Thus, HR software has become an essential tool for the Human Resource teams of corporate sectors these days. It simplifies the entire process of recruitment and other administrative functions before and after the joining of the candidates. Whether you want to save time, obtain accurate data, or manage a shortfall of manpower, here are a some of the best software as a perfect solution.
Workday is helping medium and large enterprises to solve their manpower related issues, easily. It blends in HR, finance, and planning in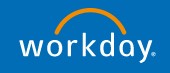 one smooth cloud ERP system for improved business performance.
Features:
Offers access to live analytics and transactional data.
Fast acceptance of the change to be in sync.
It allows you to actively keep a track of processes and secure your company with ever enabled auditing.
Implements big data to bring changes to your business.
It helps you to rearrange things while on the go.
While it explores your entrepreneurial aspect for increased success, it also keeps your business updated with the latest happenings.
Price: Contact vendor for a quote.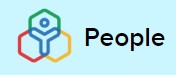 If it's about taking care of your HR processes, Zoho People can well be the right choice for you. From onboarding to appraisals, this HR software offers a solution for all your human resource requirements.
Features:
It helps you to manage all the HR-related administrative tasks from a core location.
It allows you to lookup for candidates, mark favorites, get a view of the organization trees, and review attrition reports, all on a single platform.
Enables you to monitor attendance data across devices.
Streamlines the performance management process.
Answer employee queries efficiently using the HR case management tool.
Automates email alerts, enables you to create tasks and checklists, and more. Moreover, you can also create custom forms for all the data to be collected.
Price: Plans start from $0.59/user/month

From HR processes, payroll, Benefits, or Talent management to tracking time, Namely covers the entire organization. This cloud-based HR software manages all your data on a single platform coupled with personalized service.
Features:
Manages documents, MIS reports, Workforce, HR & Payroll, payroll, and tasks.
Available in the form of a mobile app to help you monitor at all times.
Integrates with emails, provides application security, and maintains an employee database.
Support for the back office, a comprehensive dashboard, and the option for reporting are some of its other major features.
Price: Contact vendor for a quote.


Kronos is an advanced HR software that helps meet business challenges by implementing leading intelligent technologies to help manage your workforce. It takes care of attendance management, labor analytics, payroll processing, tax filing, and more, all on a single platform. This helps your company to be more organized, productive, and lower labor costs with reduced compliance risk.
Features:
It streamlines and automates payroll processing, payroll tax filing, and access to payroll data.
Manages each step of the payroll process, access to payroll information editor, available as mobile apps and self-service tools, and improved compensation planning.
It allows you to control your complete compensation cycle easily, set budgets for all compensation cycles, and manage the evaluation of appraisals.
Sends automated notifications, reminders, and access controls.
ACA manager, easy ACA compliance management, control on your taxes, smooth garnishment processing, lower printing and distribution costs, and detailed view of ACA status are some of its other major features.
Price: Contact vendor for a quote.


BambooHR is a well-known HR software that gathers and arranges data throughout the employee life cycle. From hiring or onboarding to preparing a salary structure, it offers you the time to focus on your workforce.
Features:
A mobile-friendly applicant tracking system that helps you to source candidates, analyze and even hire the best talent in minimum possible time.
Offers a complete range of automated tools for the hiring process before and after.
It provides a straightforward time tracking self-service, tracking paid leaves, and benefits to ensure that employees get paid easily, accurately, and on time.
Equipped with a suite of tools for performance management.
The tools also measure the level of engagement that eventually helps you to conquer culture, while pushing the company towards success.
Price: Free trial; plans start at $6.19 per employee per month.


Zenefits streamline the entire onboarding process of the selected candidates, manages payroll processing, controls benefits, and more using its straightforward and responsive platform.
Features:
Offers customized medical benefits that best suits you and your family.
Additionally, it offers added perks like commuter benefits.
Automatic deduction for payroll for the chosen benefits.
It helps you to release payments fast and easy.
Makes onboarding, and maintaining business compliance easy.
Improves productivity and enhances employee experience.
It also cuts down errors during manual entry and documentation by implementing completely digital HR.
Price: Plans start from $8/month/employee.


ICIMS provides an innovative way of recruitment through the first-of-its-kind integrated hiring platform. It comes with three product suites that keep your business active and ready for growth. The platform offers a smooth experience while unifying the suites with other ATS and HR software for optimized performance.
Features:
It allows you to create a brand to attract candidates on multiple career sites.
Blends the career sites and application procedure while streamlining the admin and applicant experiences.
Option to use AI-based tools, text, and chatbots to build relationships.
Moreover, it helps you to stay active and work fast, automated procedures, and be the best company for employee experience to hire the best talents.
Price: Pricing starts from $89/month/user.
Zoho Recruit provides complete and diverse solutions for all your recruitment needs. Whether it's staffing agency, corporate HR, or

temporary workforce, the program streamlines your hiring process.
Features:
It helps you to source talents instantly using source boosters.
Offers background check facility to maintain a safe and compliant hiring process.
Enables you to make informed decisions using detailed view of employee status.
Makes the job application process super easy by automatically filling up forms using their LinkedIn details.
Automates your hiring process by creating a strategy and creates resume templates with the company logo.
Allows you to use your workforce as sourcing extension using employee referrals, digitize the offer letter by generating templates, enhancing the brand by customizing your Careers page, allowing a user access to groups, and more for Corporate HR.
Easy and hassle-free scheduling of temps, clients, and jobs, creating and managing your timesheets across your temps and jobs, generating invoices, temp portal facility, or working on the go with a mobile app for temporary staffing are among its other major features.
Price: Plans start from $0.84/Temp/Month.


It's a combined solution for HR and Payroll that not just manages the employee attendance in real-time, but also makes calculations easier for you using the payroll functions.
Features:
From personal to work-related information, it records all employee data and saves it in a core location.
Helps you lookup for employee data, manage activities throughout the employee lifecycle, monitor employee assets, and gather and update KYE data.
Offers paperless onboarding process, unified document management, analyses workflows, and takes care of hiring compliance.
Takes care of employee communication, automatically sends alerts and reminders, make use of notification templates, and more.
Generates HR MIS reports, and offers insights from HR dashboards and CEO dashboards.
Moreover, it also allows you to manage and access employee's paper works and issue letters to employees.
Price: Plans start from $13.96

With millions of users across the world, Litmosh is a perfect platform for smarter, faster, and corporate training. It comes with powerful LMS and a catalog full of content making it easy to manage the learning program starting from system installation to integration to current administration.
Features:
It allows companies to arrange corporate training with the most important strategic targets of the company.
Gets installed super-fast, and automates the communications and tracking process.
Offers high-level security, dashboard, and integrated reporting.
It makes it easier to use for learners and admins.
Heads the industry towards innovation.
Best of all, it comes with an API and over 50 connectors and provides 24/7 support.
Price: Free trial available; plans start from $6 for 150 – 500 users.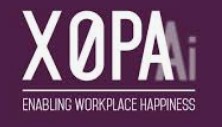 This smart SAAS recruiting software is specifically designed for corporate and enterprise-level organizations that are looking to hire new candidates or retain the current ones for business growth or ease the effect of lost employees. It's based on AI and helps source, score, and rank candidates to find the best talent meeting the company's parameters.
Features:
Enables companies to convert new-hired retention and forecast employee performance to save time and cost.
Blends advanced algorithms, predictive analysis, and natural language processing, and RPA to balance the hiring procedure.
Automates tasks to eliminate prejudice and human mistakes from usual processes. This helps create a solution with honesty and transparency for companies to trust.
Price: Plans start from $500.


One of the leading HR software in the category that comes with over 100 integrations with Salesforce, Quickbooks, and more. It's known to be one f the most user-friendly app that offers a complete HR solution to corporates.
Features:
Saves employee records in a centralized location, manages employee data through their lifecycle and manages attendance.
Contributes to workforce planning, integrates with third-party apps seamlessly, and comes equipped with a self-service dashboard.
Manages skills, assets, goals, training, and user access.
It offers career development strategies, integrates with the payroll system and offers performance appraisals.
Manages timesheets, tracks leaves, and vacations, sends notifications and reminders, offers instant feedback, provides ready to use templates, and more.
Price: Free trial available; Plans start from $29 for 1 to 10 users.


This cloud-based and SaaS-based HR software is specially designed to fulfill the needs of enterprise-level organizations. The HCM suite helps you to improve employee experience using the latest technologies, and also hire the best talent, connects people, pushes business towards success.
Features:
Offers a complete HCM suite that helps you with the hiring process.
Exhibits global expertise, while it helps you with HR functions like management of leaves, payroll timesheet reporting, and integration of compliance and auditing.
Easily moves and transfers positions.
Lets you run queries at a fixed time.
Enables extensive learning and development.
SAP Success Factors offers unparalleled perceptions into other's experiences to find out strengths and weaknesses, encourage engagement, and drive business growth for better results.
Price: Plans starts at $8/user/month.

Conrep comes with a unified front office and back office solution implementing compliance and key standards. It offers a web-based solution that improves your company's productivity and leads to individual responsibility.
Features:
Manages workflows, users, roles, and security.
Offers role-backed control panel, menus, and calendars.
Equipped with a suite of import and export tools, and built-in evaluation tools.
Provides assistance with audit trails and generates user activity reports.
Comes with custom field and tags.
Lets you run a global search for candidates with in-depth details.
Creates reports with convenient filtering choices and customizations,
Keeps you updated with details on the go with mobile apps.
While it keeps you alert with important updates and notifications, it also monitors different organizations on a single platform.
Price: Pricing starts from $40/user/month.
Conclusion
With hundreds of HR software in the arena, it can be baffling to choose the right one. HR software programs are categorized based on the requirement. While some provide end-to-end solutions for human resource management, there are other programs that offer targeted solutions like just for learning and development (training), employee management, performance management, or payroll. Our list of best HR software is to help you select the one as per your needs, and streamline your workforce requirements.