We have been relying on Microsoft Word for years, and now Google Docs is slowly gaining traction. Why? Because you can save the files online (in the Google cloud storage) and not just save it on desktop, you can allow other users to edit the documents, and even change the permissions based on your requirements.
While MS Word with its wide range of built-in tools or add-ins still has its own charm, there are plenty of add-ons with hundreds of tools under them for Google Docs as well. These tools not just help you to finish a document faster, but it also helps you to enhance your documents with graphics, signatures, and even proofreads your content, and more.
Here's a quick list of some of the best Google Slide Add-Ons which we think are the most crucial ones to create a perfect Google Doc.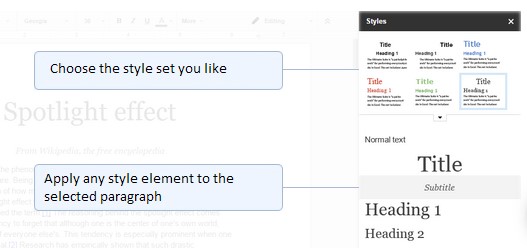 This add-on helps you to change the visual appeal of your app as per your requirements. From setting your favorite theme to creating customized patterns or selecting from the range of widgets, you can do a lot with the add-on.
Features:
It helps you build a look for the tools in your app using the theme selector (offers "material design" and "plain theme").
Offers the option to style the tools as per your choice by writing your own CSS.
Enhances your experience when you access the app from different types of devices by adding an intuitive design that modifies the format based on the display size.
It allows you to manually rescale the canvas or implement a certain screen resolution and even manage it.
It helps you to style a widget using theme picker, adjust the style of a certain widget, and more.
Moreover, it also allows you to make your style types, and insert styles to tools from external sources.
Price: Free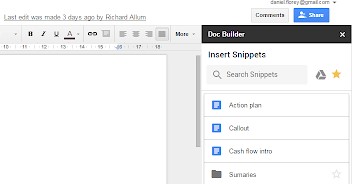 This dual-purpose add-on, not just allows you to add snippets of the most commonly used texts to your docs, but also allows you to add your own style and save it using spreadsheets.
Features:
Saves your typing time when writing any reports, creating legal documents, etc.
It provides the option to add smart snippets to the sidebar, auto-formats snippets, and creates folders for your most-used snippets.
Moreover, it also allows you to create your own document styles using the Apply Formatting option.
Price: Free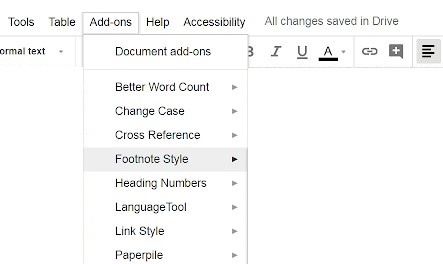 If you are looking to style the footnotes of your Google Docs content, this can be of great help to you. Google Docs does not come with an option to style your footnotes, and this app streamlines all of that.
Features:
It allows you to format a single footnote in the beginning in your preferred style.
Then you must press the option – Update footnote style to match from the add-on list while selecting the footnote at the same time.
Pressing "Refresh Footnotes" after you are done inserting all the footnotes makes your footnotes match.
Price: Free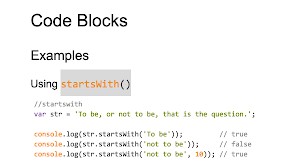 This app makes it easier for you to write codes in styled theme on Google Docs. From C or HTML to JavaScript or Python, it supports a range of coding languages for the code writers.
Features:
It offers support for syntax highlighting that is, the option to highlight text which you wish to convert to code block and configure.
It allows you to make your choice from a wide range of themes as per your needs.
Best of all, once installed and added to the Add-ons list, the app automatically identifies the code, allows you to view the changes before you format the text, and also allows you to manage the app through the "manage add-ons" option.
Price: Free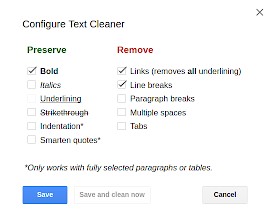 Google Docs offers a "Clear Formatting" option that removes the entire formatting and preserves bold, itallic or underlining if you want. This app is designed just for that purpose.
Features:
It not just deletes the formatting from a certain area but also removes any spaces or line breaks.
It also allows you to insert smart quotes.
Moreover, it also enables you to build your custom tool to clear formatting. All you need to do is to press the "Configure" option, and it selects the formatting you want to save or delete.
Price: Free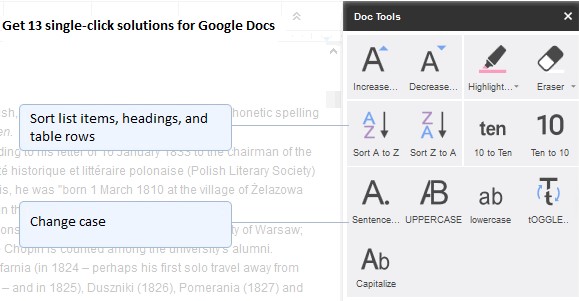 This is another very useful add-on that offers a range of thirteen single-click tools, for each day-to-day activity that gets challenging to fulfill manually. Using this app, you can easily change numbers to words and vice versa, insert highlighting in the text and delete, classify the text, and more.
Features:
It allows you to change the text to upper or lower case, change the first word in a sentence to capitals, etc.
Provides the option to highlight the text using one out of the 5 colors or select a specific area of the text to delete the highlighted portion.
Option to enlarge or reduce the font size of the chosen portion of the text.
Runs a quick scan of the text for any cases where the numbers have been typed using figures and convert them into words.
Among its other important features are, alphabetizing documents from A to Z and in the reverse, and the option to look up for any utilities on the sidebar of the add-on, or use the most used tools straight from the Google Docs menu list.
Price: Free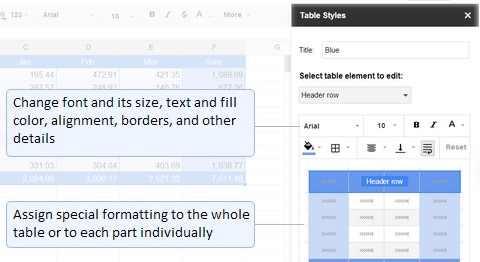 When it's about formatting the tables, there are not many choices offered by Google Docs. This add-on serves the same purpose as the usual table designs in Microsoft Word.
Features:
It offers a wide range of style formats that can be used for your tables straight away.
It provides the option to create your own styles for the SpreadSheets.
It allows you to make a choice and swiftly change it to a formatted grid.
Option to create your own formats and implement them in any sheets.
In addition, it allows you to configure all fundamental styling like colors, fonts, etc., lets you edit the color ideas created by you, and also allows you to remove outdated templates (made by you) from the menu.
Price: Free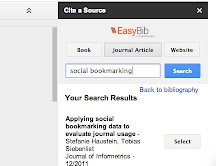 Adding Bibliography to research articles is not an easy task and hence, this add-on automates the entire process making it simple for you. Best of all, it also provides suggestions on the reliability of the website source that you are citing.
Features:
It allows you to add a fresh citation or handle your ongoing tasks.
It provides the option to check for plagiarism and any grammatical mistakes in your research paper.
Enables you to access from a collection of 7000 citation styles that includes APA.
It allows you to cite any number of sources you want to create a bibliography complete with formatting, in alphabetical order, and Word processor compatible.
Simply find the book, content, or website that you want to quote, make a choice from the citation style, and insert it to the bibliography.
Price: Free version available; Upgrade priced at $9.95/month.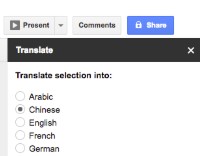 Although Google Docs offers its own integrated translator, it's limited to only English, French, German, Japanese, and Spanish. In fact, it only provides definitions for words in the origin language. But using this add on lets you translate in any language.
Features:
It interprets the word definitions for you through the native translator.
Facilitates quick interpretation of the text from any language or to any language you wish.
It allows you to add the translation to your document.
It offers more vernacular options than its usual built-in translator.
Price: Free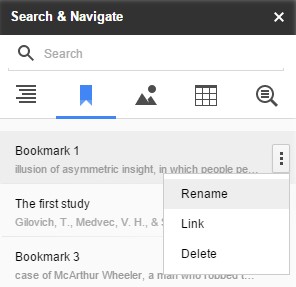 This add-on helps you to browse by text, tables, images, or headings. It basically, helps you to arrange your documents into multiple tabs and then browse through the contents using sophisticated search functions.
Features:
It allows you to open the complete content table to the right side of your document and use any paragraph at any convenient time.
Offers the option to view, browse, and find within the list of tables and images inside your documents.
Lets you access the Bookmarks tab to go to any section in the document.
From searching text and viewing it in each context on multiple tabs to automatically starting the tool for those who access Google Docs frequently, it's indeed a handy add-on to get.
Price: Free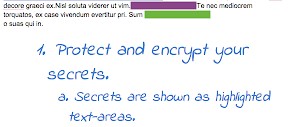 As the name suggests, it does the job of protecting your Docs by encrypting any confidential data contained in it, for instance, passwords, sensitive data, etc. It encrypts the entire confidential data using AES encryption ensuring that your data does not get stored anywhere.
Features:
It allows you to add confidential information in the highlighted form.
Offers the option to conceal the existing selection, allows you to edit the confidential data, unveil the confidential data, and unravel the chosen secrets.
Monitors your navigator through the sidebar where it also shows the actual secret.
It helps you to delete secrets by erasing them from the document.
Option to shift secrets using cut and paste and clears sidebar if there's no activity for 5mins.
Moreover, it allows you to share documents and collaborate with teams, allows AES encryption from the Client end, and saves all the encrypted data inside the document.
Price: Free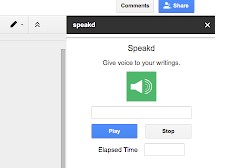 This is yet another free add-on for Google Docs that is more helpful when you simply want someone to read out your document to you. This way, it saves your time as you conveniently listen to your documents being read out in the background.
Features:
A robotic sound reads out the document to you in the background.
It offers an in-depth understanding of the reading time.
It helps you fine-tune your speaking skills.
Best of all, this text-to-speech app is especially useful for the visually challenged. However, can be equally handy to those who want to keep the stress off the eyes for some time.
Price: Free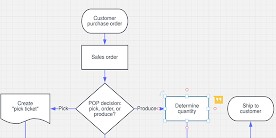 Graphics, charts, and diagrams are a requirement for many important documents and this add-on helps you with just that. Available also a Goggle Doc add-on, this app makes chart making effortless.
Features:
Once finished drawing the diagram from aa document, Google Doc sends it to the app to complete the diagram.
It allows you to add the graphics from the app's sidebar.
Much easier compared to other similar add-ons.
Overall, it helps you to make your document professional using its expertise in creating diagrams and workflows, smoothly.
Price: Free
Mindmeister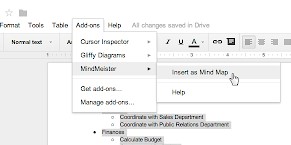 This add-on offers a perfect way to create, edit and share your concepts on the web. Better known as a mind-mapping application, it converts any bullet list items in your document into a brainstorming map in just one click. It then gets automatically inserted into the document.
Features:
The concept map generated will include all the details contained on the list.
It makes the first point the main topic of the brainstorming map.
The remaining initial-level points become the topics that diverge from the midpoint.
The rest of the points become the sub-topic spreading off from their original topics.
Overall, it offers a faster way to view the lists and insert a graphical summary to your files and information.
Price: Free
Page Layout Tool
This is another great free add-on for Google Docs that helps you define the page layout. Using this app, you can define the size and margin of the page allowing you to customize the page size.
Features:
It allows you to choose a custom size for the page.
Offers a set of pre-set options, for instance, different page sizes and margins, folios, statements, letters, etc.
Maintains the new page size when the document format is converted to PDF.
It allows you to get a print of the document via settings.
For larger documents, it may take more time to resize your pages. However, once done with resizing, all changes are perfectly taken care of.
Price: Free.
Conclusion
Before you get your hands on these super-useful apps, you must first give the excellent add-ons that already accompany the Google Docs or are found hidden inside the menu. From voice typing to creating docs from notes, it has some handy options built-in already. However, for advanced requirements like citing reference for research contents or automating tasks like inserting data and graphs automatically, you may find the above-listed add-ons extremely beneficial. Simply take your pick from the list based on your needs and easily edit your Google Slides.