With more than 1 billion users across the world, Gmail is hands down the most popular email providers in recent times. While there are other email providers as well, Gmail excels in the way it manages emails. Once you start using it, you would know why it's the most preferred form of communications for work or personal use, or even for the educational institutions.
The email giant also comes loaded with some unique features like priority inbox, automatic filters, turning the conversations to mute, and more. However, there's a lot more than you want an email client to do beyond its usual functions. That's wh
en you need an extension or an add-on specifically designed for Gmail.
Here's a list of some of the best add-ons for Gmail that for a pepped-up inbox.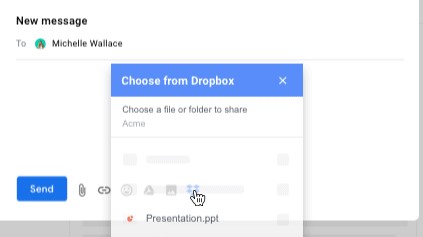 If you are using this app already and your files are getting saved in the cloud space, then you need not upload them to Gmail separately. You are basically allowed to send Dropbox files and even view them in advance from within the email client.
Features:
It allows you to scan through files and attach them from the cloud storage, helping you to share your files in just a few clicks.
Ability to save your downloads to the add-on via Gmail.
It offers the option to access any critical files using the "Recent Files" tab, or the Search utility to look up for the file to be sent.
Moreover, it also provides the option to add an icon of the add-on to the Gmail compose that helps you send the shared links from the add-on in email. This helps you to share large files smoothly and makes room for them in the inbox.
Price: Free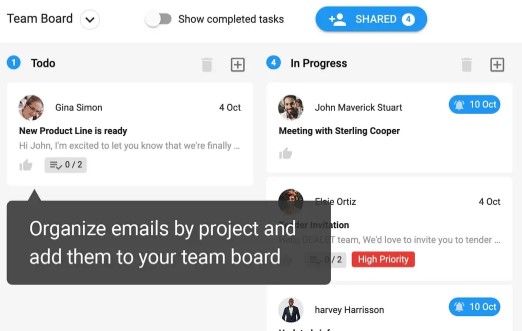 This add-on is known for offering a group email environment for teams while allowing them to get a live view of the company's processes in the email. It monitors, handles, and associates on projects from your inbox, live.
Features:
It helps you to smoothly manage collective emails related to sales or support straight from Gmail.
It allows you to transform your inbox into an index of tasks and monitor your developments.
Facilitates automating the company's processes, sends drip marketing messages from Gmail and keeps the prospects involved across the lengthy sales processes.
Provides the option to share new or current Gmail labels, integrate live chats among teams, and insert context to chats through notes.
Option to convert the most frequently used emails to templates, get notified when a message is opened, send personalized emails, allocating emails to team members, and more.
Moreover, it also allows you to track and arrange the company's targets in real-time, sharing emails with team members and saves all the related accounts copied in the email.
Price: Free version available; Upgrade starts from $9/user/month.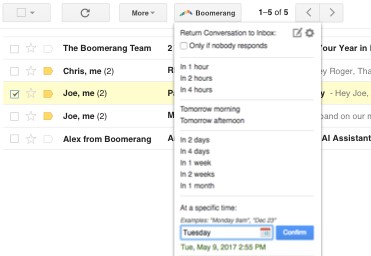 This add-on allows you to take care of the time when you want to send your emails or receive them. You can also send prompts through emails, effortlessly.
Features:
It allows you to time an already written email to be sent automatically at a later date or time.
It keeps the inbox clean by saving the emails in the archive section and allows you to access it when needed.
Notifies you at a fixed time to check with the client once the email is received by him/her.
Best of all, it works with both Android and iOS devices, thereby, helping you to access or write emails even when you are on the move.
Price: Free version available; Upgrade starts at $4.99/month.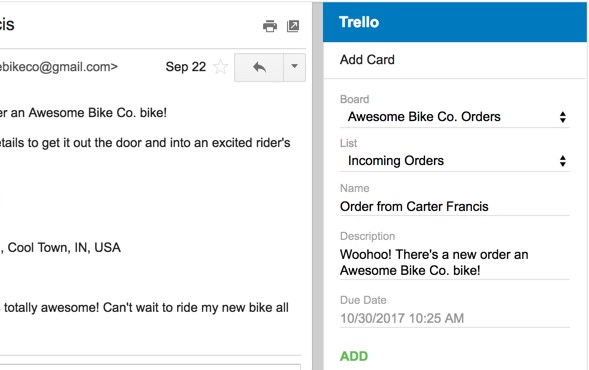 This free add-on links your boards and inbox and maintains it that way for increased efficiency.
Features: