With more than 1 billion users across the world, Gmail is hands down the most popular email providers in recent times. While there are other email providers as well, Gmail excels in the way it manages emails. Once you start using it, you would know why it's the most preferred form of communications for work or personal use, or even for the educational institutions.
The email giant also comes loaded with some unique features like priority inbox, automatic filters, turning the conversations to mute, and more. However, there's a lot more than you want an email client to do beyond its usual functions. That's wh
en you need an extension or an add-on specifically designed for Gmail.
Here's a list of some of the best add-ons for Gmail that for a pepped-up inbox.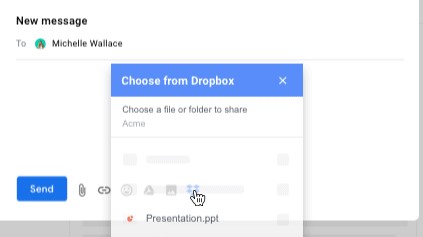 If you are using this app already and your files are getting saved in the cloud space, then you need not upload them to Gmail separately. You are basically allowed to send Dropbox files and even view them in advance from within the email client.
Features:
It allows you to scan through files and attach them from the cloud storage, helping you to share your files in just a few clicks.
Ability to save your downloads to the add-on via Gmail.
It offers the option to access any critical files using the "Recent Files" tab, or the Search utility to look up for the file to be sent.
Moreover, it also provides the option to add an icon of the add-on to the Gmail compose that helps you send the shared links from the add-on in email. This helps you to share large files smoothly and makes room for them in the inbox.
Price: Free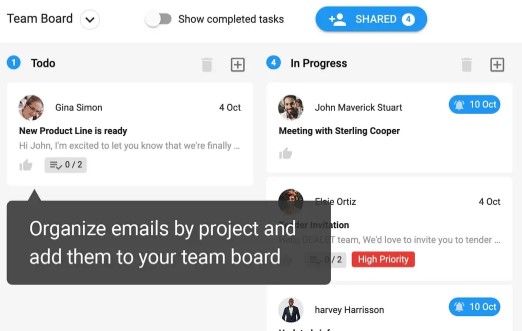 This add-on is known for offering a group email environment for teams while allowing them to get a live view of the company's processes in the email. It monitors, handles, and associates on projects from your inbox, live.
Features:
It helps you to smoothly manage collective emails related to sales or support straight from Gmail.
It allows you to transform your inbox into an index of tasks and monitor your developments.
Facilitates automating the company's processes, sends drip marketing messages from Gmail and keeps the prospects involved across the lengthy sales processes.
Provides the option to share new or current Gmail labels, integrate live chats among teams, and insert context to chats through notes.
Option to convert the most frequently used emails to templates, get notified when a message is opened, send personalized emails, allocating emails to team members, and more.
Moreover, it also allows you to track and arrange the company's targets in real-time, sharing emails with team members and saves all the related accounts copied in the email.
Price: Free version available; Upgrade starts from $9/user/month.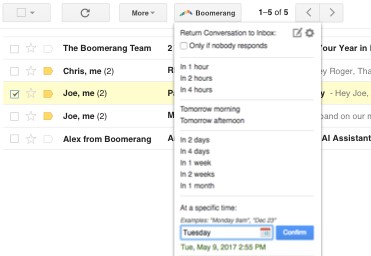 This add-on allows you to take care of the time when you want to send your emails or receive them. You can also send prompts through emails, effortlessly.
Features:
It allows you to time an already written email to be sent automatically at a later date or time.
It keeps the inbox clean by saving the emails in the archive section and allows you to access it when needed.
Notifies you at a fixed time to check with the client once the email is received by him/her.
Best of all, it works with both Android and iOS devices, thereby, helping you to access or write emails even when you are on the move.
Price: Free version available; Upgrade starts at $4.99/month.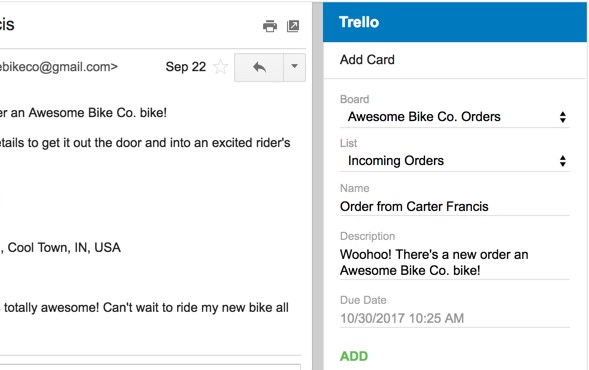 This free add-on links your boards and inbox and maintains it that way for increased efficiency.
Features:
It allows you to build fresh cards right within your inbox both on your email, web or mobile phone app.
It offers an additional button on the user interface of your Email client that automatically adds the email that you read just now to the card.
Moreover, it also allows you to monitor sales leads, take care of customer feedback, or arrange an event to ensure that your Gmail inbox is managed well and no important messages are missing.
Price: Free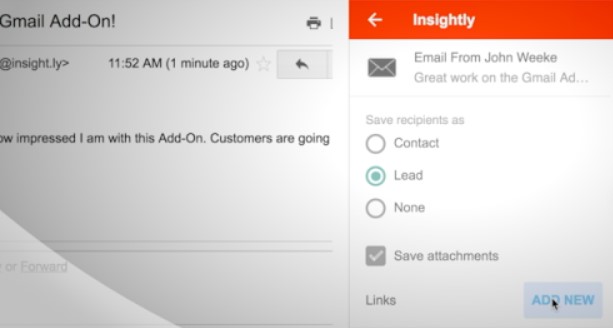 If you are running a small business and need a CRM for your Gmail, this app is the best option. It seamlessly synchronizes with the tools in use thus, helping you to grow your business.
Features:
It helps you to boost your business growth and productivity.
Enhances customer service experience and communication.
It allows you to take care of your contacts and associated businesses, suppliers, partners, sales, and more.
Lets you set tasks and targets for projects and receive email reminders for upcoming events and tasks.
Among its other major features are, ability to seamlessly integrate with Gmail and other Google apps, the option to view and add Gmail contacts, save email messages into the app, and the facility to manage CRM while on the move.
Price: Free plan available for up to 2 users; Plans start from $12/user/month.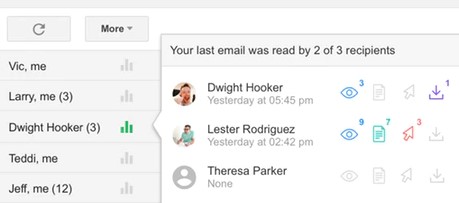 If you are looking for an advanced email tracker, then this is it. This add-on helps you to view which emails have been opened after you sent them.
Features:
Keeps you informed with live push and email alerts when the recipient opens or views the email sent.
Informs you of the recipient's geolocation, whether an action was performed from desktop or mobile device, from which OS (Windows or IOS), or in which specific order.
Notifies you of the time spent on every PDF page sent, or which attachment was downloaded.
Moreover, it also allows you to create your own text shortcuts and use them, to create your own domain for keeping a check on the pixels, and provides the option to add live chat straight to the PDF files.
Price: Free version available; Premium version priced at $6user/month.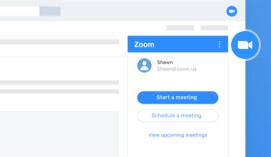 This add-on is perfect for those business meetings where you cannot meet people in person. It allows you to organize a video or a voice conference with anyone that you are emailing.
Features:
It allows you to start a voice or a video conference by just pressing the app button in the sidebar once the email is opened, and then send an invitation to all those concerned in the thread.
It offers the option to start the meeting instantly or at a later time.
Easy to use, optimized, and offers dependable performance.
From offering solutions for voice or video conferences, or online meetings to video webinars on marketing or facilitating messaging across major platforms, it's an extremely useful tool for every business.
Price: Free version available; Pro version starts from $14.99/month/host.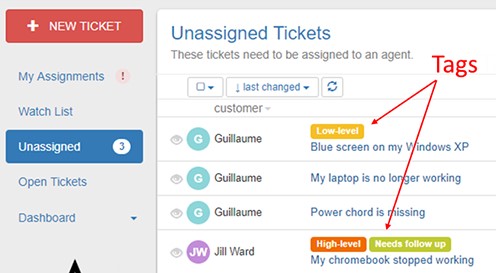 Providing great customer service can be effortless with an add-on like this. This app helps you to manage all the tickets raised by the clients and offer an improved customer service experience.
Features:
Enables you to help customers while raising tickets and solve any of their related queries.
It allows you to monitor all tickets in a single unified and simplified help desk.
It offers in-depth reports in real-time and allows you to access the dashboard n mobile devices on the go.
Among its other major features are, boosting the overall team efficiency and involvement, providing the option to integrate your help desk with other apps, and offering comprehensive information all-inclusive.
Price: Free version available; Pro version starts from $29/month.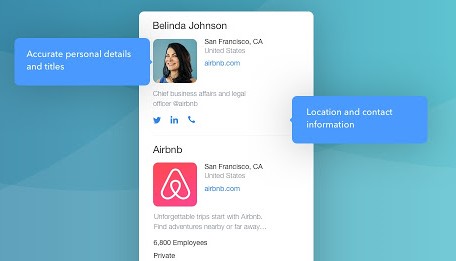 Looking for an email? Clearbit makes locating emails for any organization super easy while displaying related data for anyone who sends an email.
Features:
Provides the details of the company you are trying to contact, as soon as you enter the company name.
It allows you to look up for the best contact and search using name, role, or job title.
It helps you to get informed about your potential clients such as their job titles, email ids, location, etc.
Best of all, you can get to know all about your contacts, for instance, the size of the company, financing sources, etc. without opening a fresh tab.
Price: Free 100 searches/month/user; Premium version available at $6k/year/1000searches/month.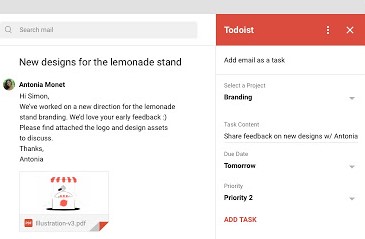 As the name suggests, it serves as the to-do list for your email client. It helps you organize your work perfectly and tracks all the emails being received.
Features:
It allows you to constantly stay updated on critical tasks.
It helps you to add and arrange tasks in a jiffy.
Keeps you informed on deadlines and offers the entire picture on all tasks.
Lets you prioritize your tasks, organize your projects, and make the important task of the day the center of attention.
It allows you to assign tasks to teams working on the projects, notifies you when someone comments and makes important details available to all.
In addition, you can also earn points for finishing tasks, shows your progress (daily and monthly) in colored graphs, and helps you keep a check on your achievements in any project.
Price: Free version available; Premium version available at $3/month.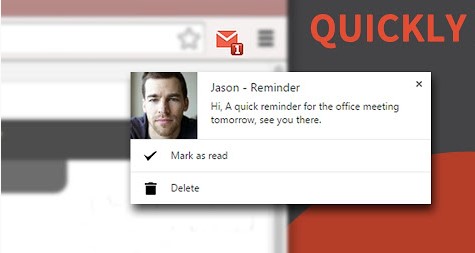 This free add-on allows you to view your inbox status without opening a new tab or having to log in to your Gmail app.
Features:
Notifies you with a normal sound or in a human voice which can be configured according to your needs.
Enables you to customize the voice alerts and the desktop notifications from the Options tab.
It allows you to check the messages as read (through the General tab) once you have previewed them.
It offers the option to select the labels that you want to track and those which will be opened automatically in the notification panel.
Lets you customize the folder categories that you want to get notified for.
Among its other important features are pre-defined guidelines for the keyboard shortcuts within the key tabs, and the drag-and-drop option using which you can pull the downloaded file in the Extension tab or visit its official website.
Price: Free
Bookipi
This is one of the best add-ons to empower your email to send an invoice and monitor your earnings and expenses for free.
Features:
Syncs with an expense app that automatically monitors the details regarding your earnings.
Offers an invoice template app that saves your time generating invoices and receipts when used along with the expense app.
It allows you to automatically connect with any invoice and income details as you log in to the app and once you have been paid.
Additionally, it also sports a straightforward and attractive user interface that offers all the important functions to operate a small business.
Price: Free
This one's a perfect add-on for keeping a check on your emails and boost productivity. From focusing on personalized communication to automating business tasks, it blends in the goodness of both the worlds.
Features:
Notifies you as soon as the recipient opens your email, of the frequency, and what the recipient read.
It allows you to save your frequently used emails as templates for later use.
Offers the option to share your Google calendar via any email.
Enables the recipients to set up meetings in a single click.
Automates tasks using convenient IF/THEN rules and get rid of data entry from your regular process.
Moreover, it syncs with all your preferred apps to gain more advantage from your sales and gets more response rates using polls, attached videos, etc.
Price: Plans start from $9/user/month.
Using GIFs in your email is no more a tedious task when you have this popular add-on at your service.
Features:
It allows you to look up for and explore GIFs for all your email requirements swiftly and conveniently.
It offers the option to find amazing relevant GIFs and Online Stickers from the email composer itself.
Best of all, you can even add your own GIFs or Online Stickers into your email in simply one click.
Price: Free
Conclusion
Gmail comes with its own set of add-ons and extensions through the GSuite Marketplace for Gmail that is also compatible with the mobile version of Gmail. However, those of you asking for more can find the above-listed add-ons really useful. From sales automation to team collaboration or security, it leverages all aspects of Gmail to the full. So, go for the add-ons you like, and convert your Gmail into a high-performing inbox.