Whether you are building a website or want to transfer files within computers or to mobile devices, it won't be easy unless you have an FTP Client software for assistance. Because, especially with website development, you would need a large number of files and folders to be transferred to the web host. This can be challenging unless, you have help at hand.
The job of an FTP client is to move the files between the host computer and the online server. It's the best way to keep your files and folders organized making it easier to find and transfer, edit when required, and also keep a watch for any anomalies. These clients either come with a GUI or are text-based.
Before you choose the right FTP client software, make sure that it's compatible with your operating system and it offers a user-friendly interface.
Here's a master list of some of the best FTP client software for secure file transfer.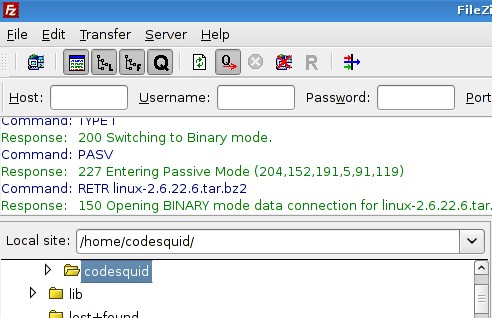 This free and open-source FTP software facilitates FTP transfers, SFTP transfers, using SSH/TLS, and more. Best of all, it's user-friendly and compatible with multiple platforms.
Features:
Sports a tabbed console with options for the bookmark, drag-and-drop function, editing of remote files, searching remote files, and more.
It allows you to resume and transfer big sized files.
It offers the option to customize the speed limits of the transfer.
Equipped with a robust site manager and transfer series.
Moreover, it also comes with a network alignment setup, offers integrated directory scanning, the option to stay-alive, compares directories, and more.
Price: Free and open source.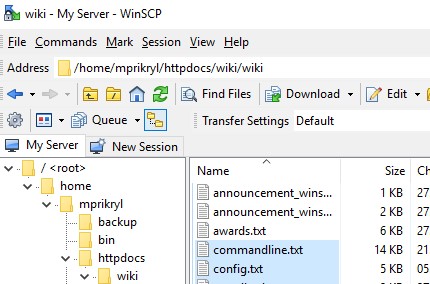 One of the leading FTP and SFTP client   in the list, this software is especially for Windows. It allows you to move files between the local host computer and the online servers using different file transfer protocols such as SFTP, FTP, FTPS and more.
Features:
Offers a graphical user interface and also a command-line interface.
Helps you with scripting and automates tasks.
Facilitates switching between user interfaces and is portable.
Provides the option for port forwarding, creates master password, and offers workspaces.
Moreover, it syncs seamlessly with PuTTY, MS Windows, etc., supports transfer queues, offers the option to resume file transfer, encrypts files, provides file masks and operating masks, allows access to advanced settings for transfer, and much more.
Price: Free
This is yet another reliable FTP client that transfers files and contents from a local computer to a remote server and back using FTP, HTTPS, SFTP, FILE, and more such protocols.
Features:
Deployed in command lines or scripts that help transfer files and content.
Are used in media players, mobile phones, cars, TV, routers, etc.
Works as a support system for internet transfer of several software applications used daily.
Moreover, it allows you to restrict the bandwidth, verify users, resume transfers, provides support for proxy servers, and so on.
Price: Free and open source.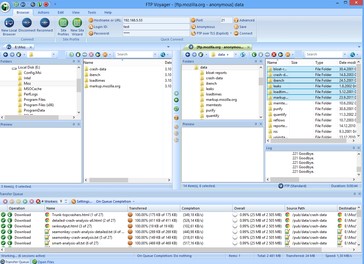 One of the most dynamic FTP clients for Windows, this software transfers files using SFTP, FTP, and FTPS protocols. It ensures secure and automated file transfers and offers a scheduler complete with features.