Podcasts are like RSS readers for media files. These apps are known to collect your most preferred audio files from the web like music, news, radio shows, or any other digital audio files, and play it back to you.
While podcasts are a perfect way to get complete entertainment, they also help you grow personally and professionally. In fact, it can also help you learn new things in the topics you are interested in. So, how do you download Podcasts? Well, you would need a trusted Podcast Manager or a Podcast App that allows you to even download audio files offline.
Here's a quick list of some of the best Podcast players for complete entertainment.
An innovative endeavor by Amazon, this app is more like a Podcast where you can read stories, books, watch talk shows, and learn life lessons. All you need is an account with Amazon. You can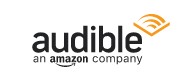 listen to your favorite Podcasts while you do your daily chores like cooking, exercising, or traveling, offering an unmatchable experience.
Features:
On signing up, you receive the first 30 days and the first book for free that can listen to any time.
Offers the option to download the app for free and listen to your favorite books on the go.
Despite the regular charges, the members earn free credit for downloading and listening to both English and Hindi books. The credit is awarded every month.
From suspense & thrillers, romance, or fiction to business advice or self-development it has a wide collection of books that are read out to you. Best of all, you can have access to it anywhere, anytime, and on any device.
Price: 30-day free trial; Priced at $2.78 after the trial is over.
If you are an Apple device fan, then you don't need an introduction to this app. It's the official media player for iOS that also features a huge collection of music, movies, podcasts, and more, all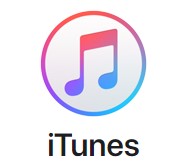 neatly organized in one place. TV shows, audiobooks or internet radio are also a part of it. However, it also works on Android devices.
Features:
It's also a media library for Apple music offering a huge pool of songs with no ads.
It allows you to download your preferred music that can be played even offline.
Offers help at hand for any question related to syncing, updating to a current version, or with any content you want to buy.
You are also allowed to download older versions of the app so that it can work with certain hardware and operating systems.
Features a wide range of media in 4K for those who want to play the content on Apple 4K TV.
Sports a streamlined interface in an organized format that makes it easy to browse.
Be it smartphone, tablets, or laptops, you can stream the content across a wide range of devices, irrespective of whether it's iOS or Android platform. Allows you to sync your playlists easily, to try the music with a 90 seconds preview before you buy, and to share the purchases with up to 6 family members.
Price: Free download; Pay for content
This app is a great find for music and Podcast lovers. You can find the type of music you are looking for, anytime, on any device. It features a wide variety of tracks and episodes that can be useful

for any of your occasions, for instance, if you are hosting a party, or simply relaxing. It offers the freedom to make a selection of a song of your preference, or it suggests music from its end.
Features:
Whether you are streaming or downloading songs, it helps you listen to the songs in enhanced quality.
It allows you to create folders for playlists with the desktop version by dragging and dropping the playlists in the folders.
Helps you to look up for songs of your choice, add filters, or create a rank for songs when you pull down on a playlist or a specific artist.
You can recover playlists that have been accidentally deleted or if you changed your mind.
Features a Radio option that automatically creates a playlist with artists or songs that fall in the category you have been listening to.
Moreover, it allows you to keep your songs private to help you listen to them without making anyone else aware, and offers an option where the app creates a playlist for you with your possibly preferred music based on your listening activity.
Price: Free trial version available; Premium version starts from $1.66/month.
This is an innovative podcast app that's specially designed for news lovers. It streams live radio stations, podcasts, and stories based on your choice of topics. Overall, it keeps you informed,


involved, and motivated at all times from all over the world.
Features:
Works with any device, allowing you to stream your favorite news or stories anywhere, on the go.
It offers a wide range of tools to customize your listening experience like liking the stories or sharing them.
Syncs the franchise brand using its programming that helps get stories and newscasts in one place while offering a special experience.
Engages listeners by sending message from the native member station.
Offers the power to connect and record listener details to help you create a connection with the new audience.
Tracks the parameters associated with the audience's listening behavior to help you identify what do they prefer to listen to.
Skipping or pausing a story, option to donate to your favorite station, skip sections within the story, or the option to look up for and play the new episodes of any programs, are among its major features.
Price: Free
This Media Player barely needs any introduction among the current media players. It has been around for some time and makes for one of the best media players even for Windows 10. This free


and open-source media player plays most of the media files across all major platforms.
Features:
It also plays Audio CDs, Video CDs, DVDs, and other streaming formats.
It allows you to play both audio and video files, live, and can also stream them.
Places all of its menu buttons, together, at the bottom allowing a lot of screen space for playing files.
It provides the option to add effects to your audio and video files while a file is already running.
Supports a wide range of playlist formats and helps you with a hands-free view.
It allows you to create playlists on the spot and even edit them then and there.
Moreover, it also offers a range of add-ons and extensions picked up from all across the web.
Price: Free and open source.


This is yet another open-source media player that supports both audio and video formats through an attractive interface. It supports all major media formats and offers thousands of video podcasts and internet TV shows for free.
Features:
It comes with a straightforward, yet attractive interface suited for HD video for fullscreen.
Once download, you can access the videos, anywhere, on the go.
The integrated guide lets you access from a pool of free HD video shows.
Downloads videos quickly and saves it on the local computer for high-quality streaming.
From allowing you to subscribe to its BitTorrent RSS Feed (downloads new episodes automatically) to playing video files in AVI, WMV, MPEG, and more, it offers a wide range of features.
Price: Free
Compatible with all major platforms including Windows, Mac OS, and Linux, this podcast app is based on Electron. It gets plenty of podcasts straight to your computer's desktop.
Features:
Straightforward yet an advanced looking app allows you to explore and listen to latest podcasts.
A simple toolbar at the left end of the main panel offers you access to its critical features and sections.
Displays a Subscription Manager that offers a look at the latest podcasts, a Queue area, search utility, and more.
It allows you to download and play episodes with no downloading.
Lets you view details regarding the podcasts and episodes.
It offers the option to look up for each podcast episode.
Provides keyboard shortcuts, supports different languages, dark mode, automatically picks up new episodes as soon as the app is launched, and more.
An artwork based on each episode, and a perfectly working, normal media player using which you can access the volume and skip sections in podcasts, are among its other significant features.
Price: Free


One of the well-known podcast players on the list, this app allows you to play all your favorite podcasts. It's one of the most powerful yet easy to use platforms that offer advanced listening experience. It also allows you to look up for podcasts and exploration tools.
Features:
Offers specially handpicked podcast suggestions collected by professions.
It provides robust filters that offers the same episodes you are searching for, regardless of the situation.
Auto creates a playback list from your preferred shows.
Seamlessly syncs with the popular wireless home sound systems to offers some great podcasts.
Automatically looks up for podcasts, offers episode search, plays your podcasts in your car, provides the option trim silence, and more.
Among its other major features are, allows you to change volume or skip content to move forward on your Apple Watch, offers the option to play your podcasts via Airplay and Chromecasts, lets you skip right to your favorite topics, extra dark theme, auto-archiving, and more.
Price: Free


If you are looking for an efficient podcast manager, then this could be it. This app makes your life easier by allowing to manage, search, and play music on your system, effortlessly. From podcasts or internet radio stations to syncing with SoundCloud, it supports all.
Features:
A straightforward and robust application that offers fast performance.
It allows you to play your type of and convert your system into a jukebox.
Lets you use auto-tagging to clean up the clogged library.
Helps you play your certain podcasts based on WASAPI and ASIO using advanced audio-cards.
Plays podcasts with no gaps, and downloads missing artwork albums and artist paintings, by-default.
Automatically organizes music files, allows you to create playlists that play automatically, and syncs music lists and tracks to Android-based devices.
Moreover, it also offers ReplayGain function that automatically adjusts the volume for playbacks, offers plenty of WinAmp plugins for a great music experience, and supports a wide range of music file formats that include, MP3, MP4, WavPak, and more.
Price: Free
This straightforward app allows you to download and manage your podcast subscriptions and find new content. For those using several devices, you can sync subscriptions across and your listening pace.
Features:
It's open-source and is written in Python with the help of GTK+.
Supports music formats like MP3 and plays on mobile phone devices.
Easy to use interface for instant use post downloading and opening.
It can also pull feeds from Atom, RSS, SoundCloud, and YouTube.
It also offers you an integrated list of the top podcasts to help you discover them for unique ideas or create a list of your own.
In addition, it offers a range of configuration choices to fine-tune its behavior which includes managing downloads, guides on how to play podcasts, and similar other options.
Price: Free.


If it's about managing podcasts, this can well be your solution. It's easy to install and allows you to access your preferred content, effortlessly,
Features:
It helps you stream podcasts straight from the app.
Lookup for and subscribe to podcasts via the search box.
Offers the choice to delete the podcasts you have finished listening to, by default, to display system alerts for new podcasts, and to download the latest podcasts, by-default.
Moreover, you can also order the podcast catalog again using drag and drop, and make use of themes like Light and Dark.
Price: Priced at $2.99


This is yet another great app where you can explore music, curate playlists and stream audios, smoothly.
It offers functions like playing music without gaps, speed control for playbacks, sleep timer, managing playlists using the drag-and-drop function, and more.
Price: Free.
Conclusion
Whether you want to sync your podcasts with an iOS device using iTunes, or you opt for a compact and delicate media player like VLC, the above-listed Podcast managers offer the best way to listen to your favorite audio files. In the end, it depends on how you want to listen to your podcasts and based on that make your selection.