Android is hands down the most powerful and popular operating system in the current scenario. Its non-proprietary approach has opened avenues for many app developers, thus, giving the Android users access to a world of a useful apps. This not just helps them explore more in-depth features of their mobile devices, but also customize their experience as per their desire.
To take more advantage of the Android platform, you can even extend it to your PC (Windows or Mac) by using Android emulators. With the rise of Android apps, these emulators are also gaining traction each day. While these programs can be used for having fun with your apps on your PC, you can also use them to test your new application as a developer before it's rolled out. There can be many reasons, and so, these emulators are pretty popular these days.
Here's a comprehensive list of the best Android emulators for Windows PC in 2020.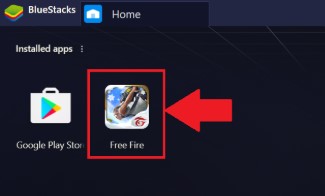 This is undoubtedly one of the most popular Android emulators around. It offers you the best and the fastest gaming experience on your system by smoothly duplicating the Android games on your phone to your system using a huge variety of options.
Features:
It allows you to play games on Android Nougat, version 7.1.2.
Makes use of Hyper-G graphics for dynamic game graphics.
Manages resources using AI for games based on minimum delay.
Compatible with a large variety that helps you play all the high-speed and top-quality graphics-based smartphone games on your system.
Offers bonus graphic features allowing you to play games on a bigger display using a gamepad, keyboard, or the mouse much easily.
It provides the option to define your controls on the mouse, keyboard or the gamepad, and play several games concurrently in different windows.
Moreover, you can join their gamer forum for best hacks and tips, and also earn money for every content you create.
Price: Free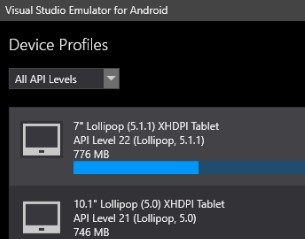 A Microsoft brainchild, this best in the class free emulator enables you to install, test, and fix the Android apps in a breeze.
Features:
Based on x86 architecture, it starts up at almost the speed as the system. This helps to debug a smooth process.
It offers you a real-world environment using a range of device sensors.
It provides a range of categorized device profiles that act as well-known hardware around.
It allows you to simply drag-and-drop or join with Android tools on ADB to deploy the APK.
It comes as a built-in tool with the Visual Studio and used to develop apps for iOS, Android, and Windows.
From making functions (capturing a screenshot of the app, playing app sound using system speakers, or zooming to the increasing size of the display) easier to work with the emulator, or the option to be run alone, without the Visual Studio, are among its other major features.
Price: Free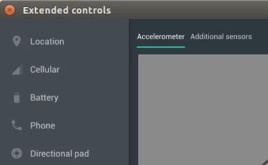 It mimics the Android devices on your system for you to be able to test your apps on a range of devices and Android APIs in the absence of the actual device.
Features:
Works as a real Android device.
It allows you to mimic the incoming calls and text messages, mention the device's location, copy various network speeds, and more.
Transfers data much quicker to the emulator than to a device that's linked with a USB.
Moreover, it's also loaded with pre-set arrangements for different Android phones, TVs, wearable devices, and tablets.
Price: Free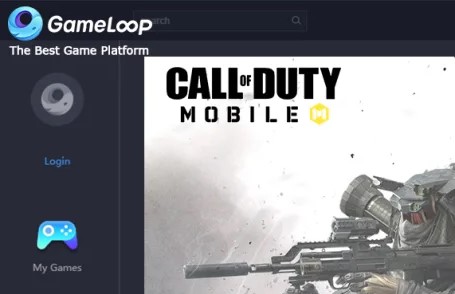 It's a gaming program that also works as an Android emulator and its range of multiplayer Android games.
Features:
It allows you to play some of the well-known games that you play on Android, for example, Mobile Legends, PUBG, etc.
It recommends games as soon as you install and launch it.
It also works as a Game hub for free games available online.
Easy to use and especially suited for games offering a smooth experience.
Best of all, it comes with an easy to understand the menu and a simple interface making your gameplay uncomplicated.
Price: Free.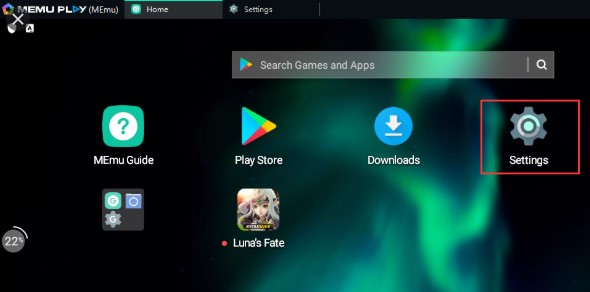 This is another great Android emulator for Windows and Mac that offers you the best experience as you play Android games on these platforms. It now comes with an increased frame rate, higher quality images, and a much better experience.
Features:
It comes with a sophisticated desktop that offers complete Android experience.
Offers lots of customization option for memory size, navigation tab location, CPU, etc.
Syncs the keyboard/gamepad to the display touch for the enhanced gaming experience.
Travels through sensor data to reach Android to help you play racing games.
Duplicates the GPS location and allows you to share files between Android and Windows.
Quick deployment of APK using the drag-and-drop function, easily chat using the keyboard in the chat apps, or single-click system for creating/removing/cloning ae some of its other major features.
Price: Freeware.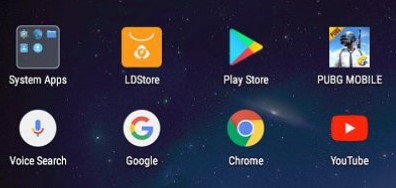 Those looking for a free Android emulator for PC can easily try this app, as it helps you play your Android smartphone games on your Windows system. It's supported by Android 5.1.1 and its extensive variety of compatibility helps you to play high-speed and high-quality graphics-based games on your system.
Features:
It offers an interface that looks a lot like the one in the Nox player.
Easy to deploy and easy to change the language by simply pressing the gear image.
Maps mouse and keyboard to help you play games directly using your keyboard.
It offers exclusive PUBG function, mouse speed, and the function to shoot and control with higher precision.
Moreover, it also features the option for Google Play Store and to access Google games from its console.
Price: Free
If you are a developer looking to test your apps, this software can be a great bet for you. It's a cloud-based program that functions as SaaS or simulated graphics on the conventional cloud sources such as, Alibaba Cloud.
Features:
Allows Android to straight away work as a real-time engine in the cloud.
It offers no delay in the virtualization thereby, offering the best performance with or even without a GPU.
Works with all testing systems that include Espresso, Appium, etc.
Completely connects with a display of your simulated device in a web browser.
It allows you to run unlimited virtual engines and add to your testing range with Test Sharding or Parallel testing.
It helps you to control your simulated engines using its cloud-based APIs that include HTTP and Java API.
Moreover, it's known for offering high-quality performance with minimum test time, rapid ADB, compatibility with all testing systems, option to create your own framework and adjust it based on your requirements, and more.
Price: Pricing starts from $0.05/minute.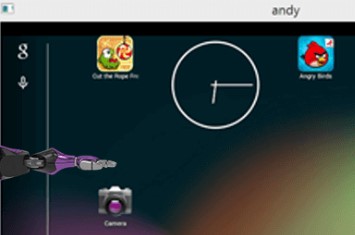 This Android emulator syncs the desktop and mobile computing, seamlessly. At the same time, it keeps you informed on the latest feature updates of the Android OS. From extensive storage capacity and compatibility with Windows PC or Mac to offering you the option to play the famous mobile games on the desktop, it offers a great Android experience.
Features:
It offers smooth syncing capabilities between desktop and mobile devices (running Android).
Syncs the Android app with Windows or Mac for installation, push alerts, and storage.
It allows you to download any Android app from any web browser (on desktop) straight to the emulator.
Keeps the OS updated with the latest Android version at all times.
Loads up your desktop with your most preferred mobile apps (entertainment and communication-based).
From making the mobile phone work as a controller or unifying the microphone/camera/sensors to offering Android access to the native File system or support for developers, it offers broader possibilities.
Price: Free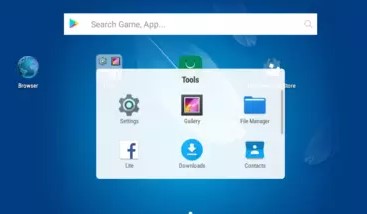 The latest version allows you to play Android smartphone games on both Windows PC and Mac. One of the most powerful and stable Android emulators around, this app, it syncs seamlessly with the game joypad, keyboards, etc.
Features:
Gets updated frequently to get rid of any bugs.
It offers steady experience and runs without any break downs like other similar apps.
It allows you to play all the latest Android games and run the latest Android apps on your system.
It provides several control options such as a sketchboard, gamepad, and more.
Gets responsively linked to keyboard to have a wonderful Android experience.
Best of all, this emulator works smoothly with both the major platforms, Windows and Mac.
Price: Free
If you are looking for some software that can emulate your Android apps and game from your mobile device to your Desktop, then you can give this app a try. This program offers you an out-of-the-world Android experience on a bigger screen.
Features:
Supports mouse and keyboard, and also offers multiple windows while gameplay.
Provides support for a wide range of additions, for instance, gamepad, keyboards.
It also offers docks specially developed to help you play PUBG games.
Available in two different versions: normal for PC and ARM for specific models.
It helps you to run apps in a window, can be reduced to the taskbar, or even adjust the window size.
Loaded with free MS Office, supports Evernote or WPS, and supports emails, writing docs, etc.
Besides, it also offers a robust ad-blocking function and exclusive UA switch function.
Price: Freeware.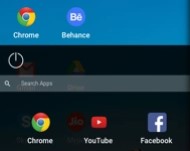 It offers a completely different experience of your Android games on your desktop by offering you access to unlimited Android apps from your smartphone. This free software offers you a blended experience of both PC and Android.
Features:
Offers the usual taskbar, multiple window option, start menu, settings, notification window, the option to scale the app windows, and more.
Provides support for multi-tasking with the option to close, resize, minimize, or maximize the app.
Comes loaded with the most common keyboard shortcuts including win + d, alt + tab and more.
Option to deactivate the multi-window mode.
It also offers DecaPro feature that helps link with mouse and keyboard to make them work as game controls, pre-defined key mapping for famous smartphone games like PUBG, and much more.
Price: Free
This free and open-source Android emulator blends in a variety of configurations, choices, and extra security features.
Features:
It emphasizes on a design by offering different theming and customization options.
It helps you to keep your battery consumption to the lowest with added options.
It offers customized settings to choose from without any limitations.
Provides extra security settings and functions, with ASOP security status blended frequently.
Pays attention to the speed and constancy with adjustments to help you with even the most challenging apps.
Moreover, it's compatible with all devices with added compatibility for ARM/ARM64-based apps.
Price: Free and open source.
This is a simple software with simple ideology, that is, to help you simulate the Android apps and games from your mobile phone to desktop. It creates a real-time Android environment on your Windows PC.
Features:
It allows you to test your newly designed Android apps on your PC (especially for developers).
Emulates the Android console as it is on your Windows system.
A virtual SD card embedded works with payment wallets like Google Wallet and PayPal, or the option to open Windows files and folders from within its real-time environment are among its other major features.
Price: Free.
It mimics an Android environment perfectly with minimum effort from your end. Best of all, it gets installed smoothly, without any difficulties.
Features:
It helps you explore the Google Play Store in an engaging manner and select any apps and mobile games.
It allows you to deploy exclusive clients on your Android smartphone and then sync them with the PC to be used as game controls.
Supports touch screen PCs, the option to connect it with a joystick or keyboard settings, or the choice to play your preferred games like Subway Surfers, etc., are some of its other major features.
Price: Free
Conclusion
The above-listed emulators can be run for free on your PC, however, the apps should match the system specifications. If you own a model with the latest hardware that is capable enough to play high-performance Android games, then you are ready to simulate your Android app with your PC. So, pick your favorite emulator for your PC from the above list and experience the best of Android.