When using a browser, extensions are really handy to make the browser functions more efficient. Whether you want to block the annoying ads for a hassle-free experience, or want to speed up the browser, the extensions make your life much better while working with it.
There are different types of browsers and Firefox is another very commonly used among them. Today, in this post we will be talking about the best extensions that can double the efficiency of your Firefox browser and let you get more of it.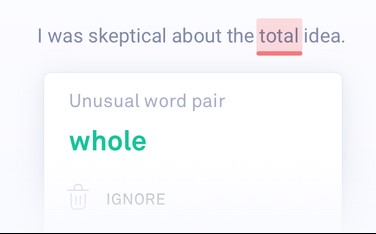 Whether you are a writer or you send business/marketing emails daily, this add-on is perfect for you. It enables you to communicate more effectively by correcting any of your grammatical errors on your documents, emails or social media posts.
Features:
Offers the option to type into the empty box on the website and it automatically corrects the mistakes and provides suggestions.
Allows you to cut and paste the written text from document to space and let the application run a check.
Detects your tone, catches any grammatical errors, spelling mistakes, or inaccuracies in punctuation and fixes them, and offers personalized suggestions and performance reports through weekly emails.
Price: Free version available; Premium version starts from $29.95/month.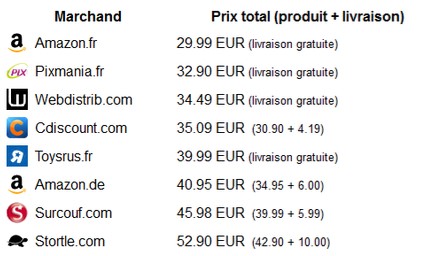 This Firefox add-on is just right for the avid shoppers who would want to compare prices before they place an order. This extension compares the prices by-default, without needing you to even click on it.
Features:
Shows deals, discounts, and coupons offered by the merchant you visit.
Compares all product categories including CD, DVD, books, games, and more.
It extends its support to more than 100 merchants across the USA and Europe.
Price: Free

If you've been reading content and want to save it to be read later, this add-on is just what you need. It allows you to clip any important information online, save screengrabs, or a specific portion minus the annoying adverts.
Features:
Works like a bookmark as it clips all your preferred content in the add-on account, made available at all times.
It allows you to grab a screenshot of a webpage, and insert text or notes to focus on critical information.
Best of all, it enables you to tag the critical information, add comments, make edits to headers, and save the articles or web pages to your favorite notebook.
Price: Free version available; Plans start from $2.67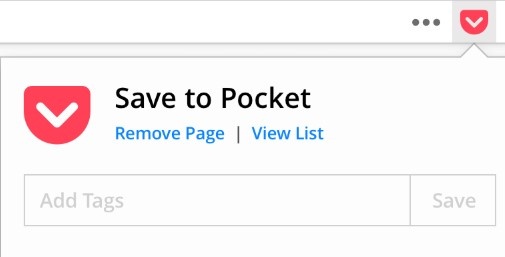 This add-on serves just like a bookmarker by saving your favorite content from any location. From news or articles to videos and more, it saves the content so that you can read it later.
Features:
Records and saves content for you to read later.
Displays suggested contents based on your browsing history.
Saves contents in just one click to be read on any device online or offline.
Overall, it offers a great reading experience with plenty of basic filters for images and videos that are automatically picked up from video or image hosting sites. It also adds tagging.
Price: Free version available; Premium pricing starts from $4.99/month.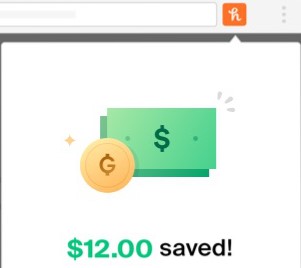 We tend to look up for coupons and discounts whenever we are buying something online. This add-on saves your time by doing the job for you. It finds the best coupons, discounts, or vouchers relevant to you.
Features:
It can be easily installed by just clicking on it on the product page and it gets added to the Firefox automatically.
While you are checking out during an online purchase, this extension pulls up the best deals for you to apply during payment.
It helps you to find coupons for a preferred shop, and also offers a cashback service.
Offers coupons for a wide range of online shops, and also offers points for each purchase which can be redeemed with Amazon Gift cards.
Price: Free.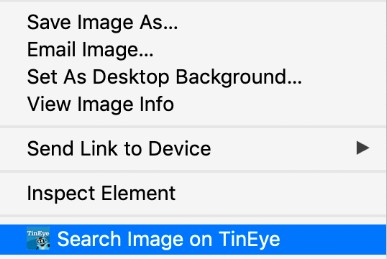 Whether you want to check for a duplicate image being used by someone else somewhere, or you want the same image in a higher resolution, this add-on can be very useful for you. This extension helps you to look up for identical copies of your images online using image identification technology.
Features:
On uploading the image or its URL, it runs a reverse image search to find a duplicate of the same.
Provides you with details like where the image originates from, how is it being used, or if there's a better version of it.
Allows you to verify the credibility of the image, and if the image belongs to a image hosting website that needs license.
Best of all, the add-on does not save your searches or store your images for future use, thus, offering complete privacy of your searches and images.
Price: Free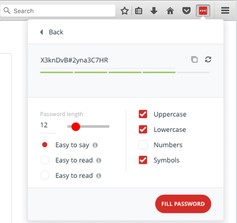 Remembering passwords can be challenging, especially when there are so many to deal with. From bank accounts or online stores to social media accounts or emails, there is a password needed for every account these days. This Firefox extension makes your life easier by remembering the passwords for you.
Features:
Once saved in the extension, you will always have access to the passwords whenever required.
Auto-populates your payment and shipping details whenever you are checking out for an online purchase.
Generates random and secure passwords using the integrated password generator and protects your details from getting stolen.
Moreover, it maintains digital records of membership details, credit card details, etc., allows you to share passwords safely with anyone you know, and also allows close friends and family to access your account in case of any emergency.
Price: Free version available; Premium version starts from $3/month/user.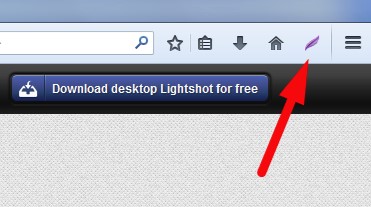 If you are an internet person, screenshot tools are the need of the moment. For professional reasons or personal use, this simple extension allows you to capture a screenshot of a webpage in full or a specific area. It allows you to edit the screen captures and upload them.
Features:
Easy to install, it allows you to edit the screenshot, and even save, copy, or get a print of the selected area.
It adds the image by-default and opens it in a polished and robust editing tool.
Lets you capture screenshots in just two clicks.
It offers you the short link as soon as the screenshot is added to the server.
Finding identical images, a straightforward and responsive interface that offers faster performance, and compatibility with all major OS and browsers are among its other major features.
Price: Free.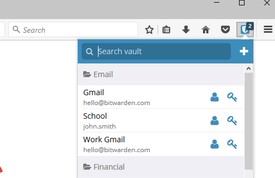 This is among the most popular add-ons for password management. It offers the most convenient and the safest method to save all your logins and passwords in one place.
Features:
It allows you to share your passwords with your trusted people and even syncs them across all devices, thus, allowing you access to your details on the go.
Protects your passwords from getting hacked or stolen.
Keeps your vaults organized, audits the vault with detailed reports, and allows you to create user groups to manage passwords easily.
It allows you to integrate groups and users from GSuite, Active Directory, etc.
Lets you analyze any changes made by the team, offers a flexible interface that syncs your business with tools and systems, implements multi-factor login regulations, and more.
Price: Free version available; Pro version starts from $1/month.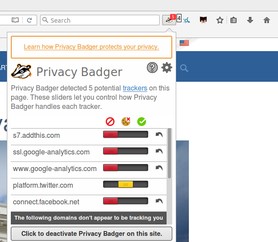 This extension is specially designed to keep your Firefox browser protected from intruders. It basically, protects your sensitive information from hidden trackers.
Features:
Keeps your data safe intuitively from third-party trackers and advertising campaigns.
Reviews your own browsing activities while the extension is in use, and detects trackers and blocks them at the same time.
This is easy to use add-on that keeps your browsing history private and does not share it with developers.
Price: Free.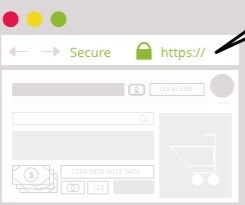 This provides enhanced your security while you are browsing. Which means, it encrypts the details while you are surfing the web, thus, blocking any trackers from viewing your information or browsing activity.
Features:
It currently works with major websites but limited selection.
Those with technical knowledge can write their own ruleset to use websites beyond their limited choices.
Moreover, it can be enabled or disabled for a single website also.
Price: Free.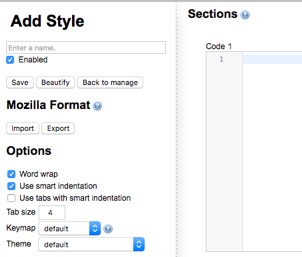 This add-on allows you to change the website as per your style requirement. This means you can make any changes to the entire look of the website in the way you want.
Features:
From changing the website to the dark mode or adding minimalistic themes to modifying the look, it can do a lot.
It also allows you to change the fonts, colors, and backgrounds of the website.
Moreover, you can edit the installed themes, make your own styles, and even share it with millions of other subscribers.
Price: Free.
This add-on is highly used due to its superior ad-blocking capability. It blocks any of the disturbing ads on your social media platforms or websites, except that ones that do not interfere with your privacy.
Features:
It blocks troublesome ads and pop-ups:
Stops any annoying videos on YouTube.
Accelerates page loading.
Keeps you safe from any ads that may contain malware.
Blocks trackers from keeping an eye on your browsing history.
Stops trackers that track your social media icons.
Moreover, it also allows you to whitelist your preferred websites, and to insert or make your own filters.
Price: Free

From error codes to dead pages, it observes any web failures or crashes to instantly look up for archived copy of the requested URL on the web. Best of all, it also allows you to archive web pages and check for any latest or the initial archives.
Features:
Offers site search and displays the summary of all archives of a URL.
Provides details picked up from Alexa and WHOIS.
It allows you to save the URLs, displays the latest version, and also the first version.
Providing any latest samples of Tweets related to the active URL or offering site maps to help you view the saved copies of a website, are among its other major features.
Price: Free
If you are a student or a researcher who prefers to work on Firefox, this add-on serves you the best. It helps you to gather, arrange, specify and share your research work.
Features:
It automatically detects any research work on the web (from books, journals, or news articles) and adds the sources.
It allows you to manage the added sources.
List the collected items and archived where you can insert, highlight, tag, and create a list of references.
It allows you to export the list of references in different formats.
Moreover, you also have the option to sync your information across different devices while keeping all your notes, bibliographies, etc. updated, it allows you to write a research paper in collaboration with your co-worker and more.
Price: Free.
Conclusion
While there are hundreds of such add-ons available for Firefox online, the above listed are some of the best in the business. These extensions not just boost the overall efficiency of the Firefox browser, but also offers you a great web browsing experience. So, whether you want to grab a screenshot, compare prices, or keep trackers away, these Firefox extensions are just what you need to spruce up your productivity.