How to use Address Toolbar Feature in Taskbar of Windows 10: – There are some toolbars which are already defined by windows 10 and that will be directly accessed from Windows Taskbar. The Address Toolbar is one of those toolbars which helps you to get access of any website directly from the Windows  Taskbar by using your Default Browser.
Address Toolbar is basically a shortcut which gives you the freedom to navigate any website without launching the browser for that.
These are some easy steps to use Address toolbar in Windows 10
Step 1:-
Right click on Windows Taskbar. A pop-up window will appear.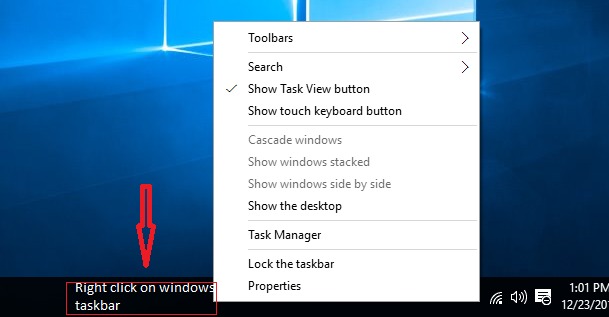 Step 2:-
Go To  Toolbars and Click on  Address  Toolbar.
When you click on   Address  Toolbar, an Address toolbar will appear on the right bottom corner of your Windows taskbar.That address toolbar is very much similar to search bar.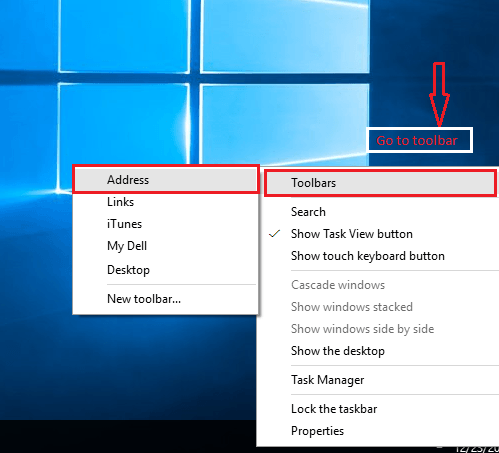 Step 3:-
If your Taskbar has locked, You can easily unlock it.
Right-click on the Windows Taskbar & CLick on Lock the Taskbar. Now your Windows Taskbar is Unlocked  and free to use.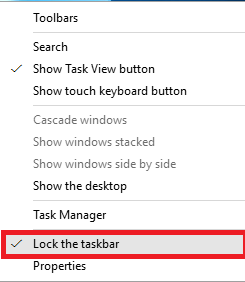 Step 4:-
For navigating a website through Address Toolbar, Just write the URL of that website which you want to get access, then press Enter.
For example we have entered the URL of a website named Mera Bheja .


Now you will redirected to that website of Mera Bheja through the default browser. In this example the default browser is Microsoft Edge, so the website will open through edge browser.
If You want to see the recent History of the websites that you have accessed, There is a drop down button for you on the address toolbar.
When you click on the drop down button, you will see a medium-sized pop-up window which has all the browsing history.



Just besides the drop down button,you will find a refresh button. By using Refresh button, you can refresh the current website in the web browser.


You can also remove the History of your Address toolbar.
Here are some easy steps to remove the history of your Address bar:-
Step 1:-
Go to My Computer Window.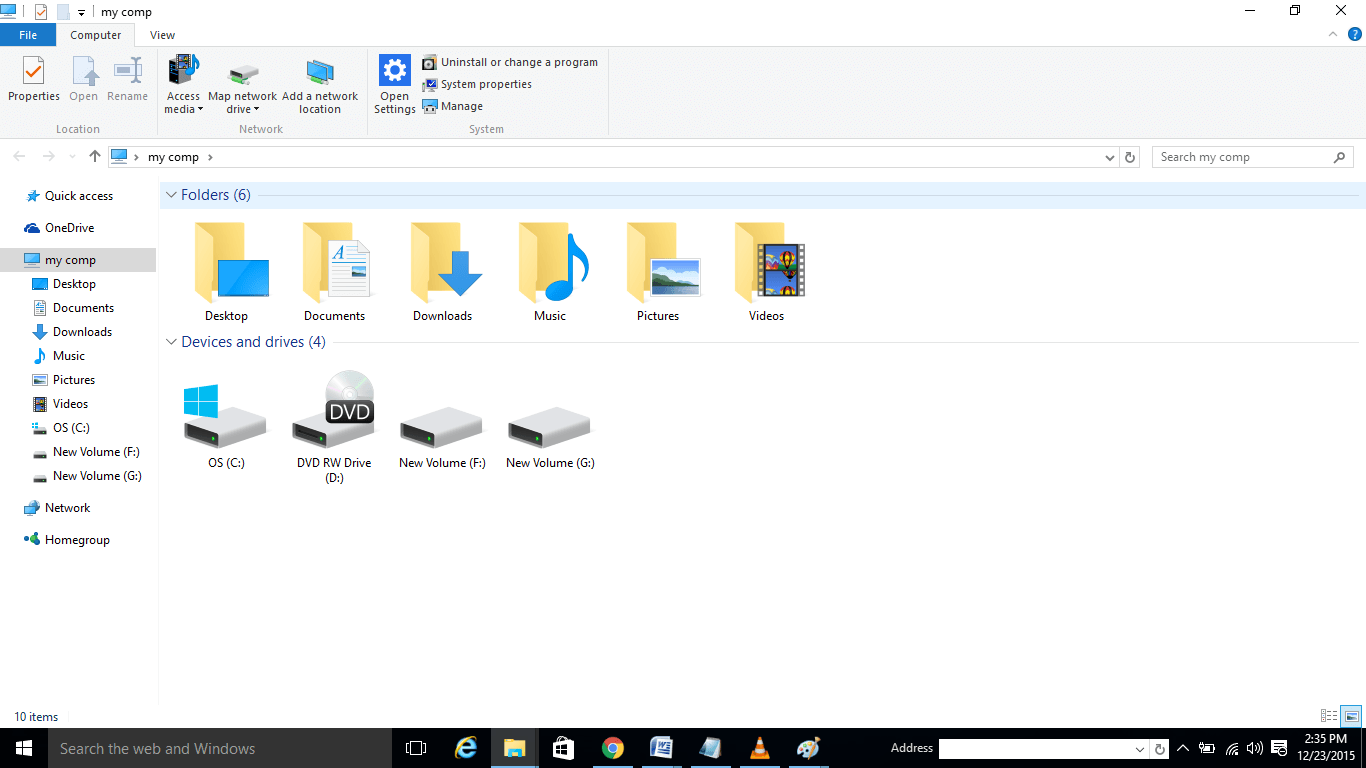 Step 2:-
See the address bar on the top which displays my comp .


Step 3:-
Right click on that bar, a pop-up window will open.


Step 4 :-
Select delete history and press Enter.


By following these steps you can easily delete the browsing history of your Address Bar.
This Article is all about the Address bar. Follow these easy steps and you can have a quick access to your website without launching your web browser.