Screenshots of a web page can be extremely useful for different kinds of reasons. While majority of the current day operating systems come with integrated screen capturing feature (Press Print Screen key to take full screenshot or Press Windows key + Shift + S for taking part screenshot).
For the advanced functionalities, you would need the assistance of third-party apps and plugin tools that help you to fine-tune your screenshot by selecting a certain area of the screen or a complete web page.
There are umpteen screen capture tools available online, but, if you are looking for a software full of features and specially designed for Windows, we have a list for you.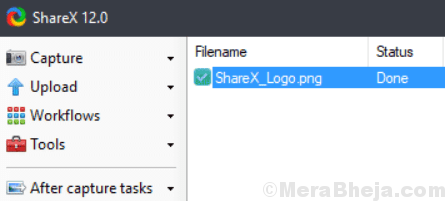 ShareX is a free and open source screen capture tool that's designed chiefly as a file uploader. It supports a whole lot of services for you to upload your files and the list is endless. We especially like the capture mode that helps preserve the screen content as it was when you began capturing the default. In addition, it also allows the user to record unlimited video with all the options as available for usual image capture.
Among its major features are, capturing with annotation along with automation allowing powerful workflows, capturing screenshots, editing the same, converting to PNG format, deleting the background to make a transparent version, saving in Google Drive, creating images in all sizes, or uploading thumbnails.
Price: Free and open source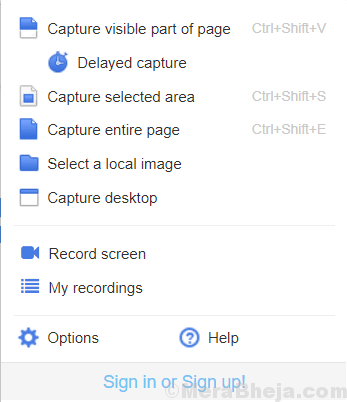 Awesome Screenshot is an extension for browsers like Chrome and Firefox that can capture a certain section of the screen (of a website), the visible section in the browser window, or the complete web page at one attempt. The software features an integrated editor that helps you to add shapes, pointers and annotations providing blur effect to the graphics.
Bonus – it features customizable keyboard shortcuts. In addition, it allows you to save the images in JPG or PNG formats to a certain directory, or to its own free cloud storage space.
Price: Free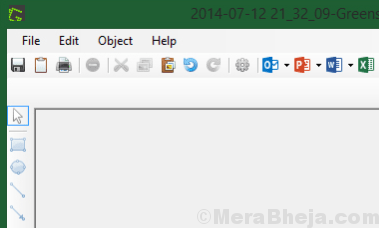 Greenshot is again a free and open source screen capture tool that comes with a classic user interface layout making it user-friendly. One of its major features is the function to freeze the screen as you capture. Which means, as you enter a capture mode, the screen content is saved in the same way as it was when you started capturing.
Among its other features are, option to annotate, highlight, and obfuscating screenshots, ability to capture the entire page in one single image by scrolling through the page, instead of simply capturing a portion of the page, selecting a captured area by just pressing the print screen button, and a user-friendly selection tool accompanied with a magnifier to select only the required part of the screen.
Price: Free and open source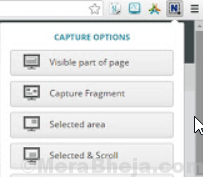 Nimbus Screenshot is another great option that's browser based and goes with all the major browsers like Chrome, Firefox, and as a Windows desktop app. It allows you to not just take screenshots of the complete browser window, but also a selected section of the webpage or the full webpage. In addition, it lets its users edit and annotate screenshots using its integrated tools.
What's more? You can also get printouts of images, save images to the system drive or clipboard, upload to cloud storage and share them easily. The desktop app includes screencasting features for those who wish to record video clips.
Price: Free