Note-taking apps have moved on from just the traditional notebooks or digital notepads to a much-advanced form. Whether you want to take notes on your Windows PC or on your mobile apps, these are everywhere. No more taking notes on the simple built-in notepad of your computer OS or on the regular native notebook app on your mobile device.
These digital notebooks are highly advanced these days, offering handwriting, drawing, option to include audio, video or even images. Best of all, you can even share the notes with your friends, or co-workers. So, whether you want to create a to-do list to manage daily chores in your busy schedule, take notes while attending a meeting, or want to note down points while on a call on the go, these notetaking apps are all you need.
Here's a quick rundown of some of the best note-taking apps of 2020 that best replace the traditional notebooks.

Coming from the search giant, this note-taking app is undoubtedly one of the most popular and in-demand. It allows you to take notes of your ideas on the go.
Features:
It allows you to create a grocery list and set up a location-based and time-based reminder.
It helps you to keep your shopping list on while you are out shopping. As you keep buying, the item gets checked off automatically.
It provides the option to swiftly filter and find notes by color and other characteristics, for instance, audio notes, images, etc.
Best of all, whether it's a phone, tablet, or laptop, it stores all your tasks in a single place making it easily accessible even when you are on the move. Moreover, it integrates all major devices.
Price: Free version available; Premium version priced at $45/Year.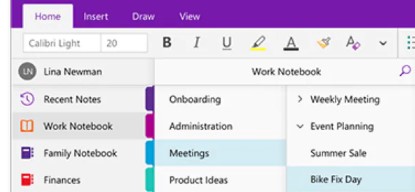 Needless to mention, this one by Microsoft is among the most used note-taking apps in the current times. It helps you systematize your perspectives, ideas, and findings and streamline them on the digital platform. Best of all, you can also integrate the notes on your phone with all other devices.
Features:
It allows you to create a large event and monitor a shopping list.
You can take notes, jot down reminders, and create a digital sketchbook all on your smartphone.
Option to take photos and upload images on your notes.
You are also allowed to sketch and clip web content to your notes.
It provides the option to place content anywhere on the adaptable canvas, to scan files and business cards, or store photos to your notes.
Allowing you to arrange notes with pages and sections, through to-do lists, option to access sticky notes, to take notes during the meeting, or syncing capability with other Microsoft apps like Word or Excel, are among its other major features.
Price: Free version available; Premium version starts from $7.99/month.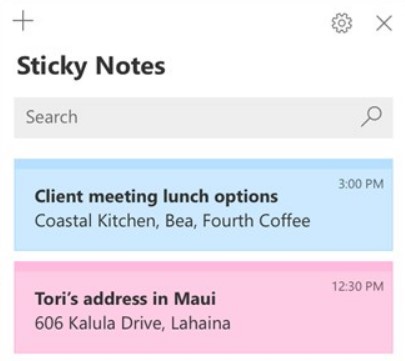 These type of notes are the quickest way to remember things that you may forget. Just like the physical stick notes, where you would instantly scribble something important to remember and stick it to your wall or desk, the online sticky notes serve the same purpose.
Features:
It allows you to write notes, scribble information, or insert images, and then stick it to your desktop, move it around, add them to the notes list, and more.
Option to integrate them with all major devices and apps, for instance, Mobile version of OneNote, Android, Windows Outlook.
It allows you to access the sticky notes in a single click, and the option to type or write.
Moreover, it also allows you to create Cortana reminders, identify emails, addresses, and phone numbers, and convert your notes to dark mode.
Price: Free.