Note-taking apps have moved on from just the traditional notebooks or digital notepads to a much-advanced form. Whether you want to take notes on your Windows PC or on your mobile apps, these are everywhere. No more taking notes on the simple built-in notepad of your computer OS or on the regular native notebook app on your mobile device.
These digital notebooks are highly advanced these days, offering handwriting, drawing, option to include audio, video or even images. Best of all, you can even share the notes with your friends, or co-workers. So, whether you want to create a to-do list to manage daily chores in your busy schedule, take notes while attending a meeting, or want to note down points while on a call on the go, these notetaking apps are all you need.
Here's a quick rundown of some of the best note-taking apps of 2020 that best replace the traditional notebooks.

Coming from the search giant, this note-taking app is undoubtedly one of the most popular and in-demand. It allows you to take notes of your ideas on the go.
Features:
It allows you to create a grocery list and set up a location-based and time-based reminder.
It helps you to keep your shopping list on while you are out shopping. As you keep buying, the item gets checked off automatically.
It provides the option to swiftly filter and find notes by color and other characteristics, for instance, audio notes, images, etc.
Best of all, whether it's a phone, tablet, or laptop, it stores all your tasks in a single place making it easily accessible even when you are on the move. Moreover, it integrates all major devices.
Price: Free version available; Premium version priced at $45/Year.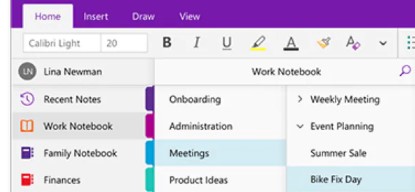 Needless to mention, this one by Microsoft is among the most used note-taking apps in the current times. It helps you systematize your perspectives, ideas, and findings and streamline them on the digital platform. Best of all, you can also integrate the notes on your phone with all other devices.
Features:
It allows you to create a large event and monitor a shopping list.
You can take notes, jot down reminders, and create a digital sketchbook all on your smartphone.
Option to take photos and upload images on your notes.
You are also allowed to sketch and clip web content to your notes.
It provides the option to place content anywhere on the adaptable canvas, to scan files and business cards, or store photos to your notes.
Allowing you to arrange notes with pages and sections, through to-do lists, option to access sticky notes, to take notes during the meeting, or syncing capability with other Microsoft apps like Word or Excel, are among its other major features.
Price: Free version available; Premium version starts from $7.99/month.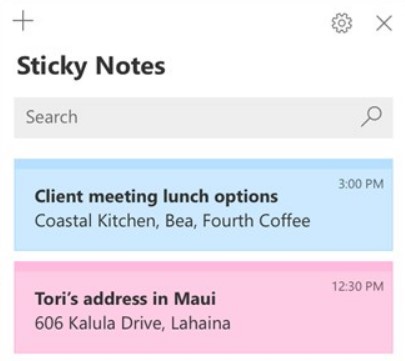 These type of notes are the quickest way to remember things that you may forget. Just like the physical stick notes, where you would instantly scribble something important to remember and stick it to your wall or desk, the online sticky notes serve the same purpose.
Features:
It allows you to write notes, scribble information, or insert images, and then stick it to your desktop, move it around, add them to the notes list, and more.
Option to integrate them with all major devices and apps, for instance, Mobile version of OneNote, Android, Windows Outlook.
It allows you to access the sticky notes in a single click, and the option to type or write.
Moreover, it also allows you to create Cortana reminders, identify emails, addresses, and phone numbers, and convert your notes to dark mode.
Price: Free.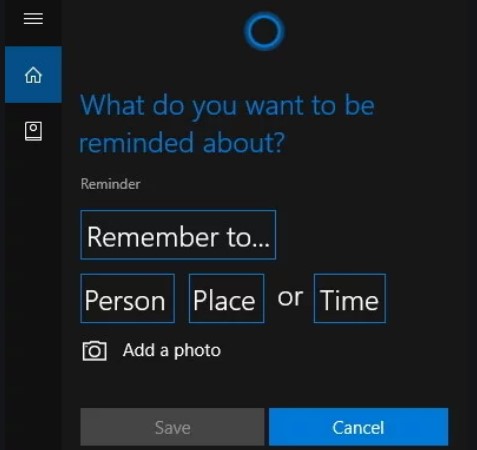 This app works like a personal assistant for you, through your phone. It helps you to monitor the day-to-day crucial things from any location, from any device.
Features:
It allows you to set a reminder for a shopping activity on your system, for instance, it will ring an alarm when it's time for you to pick something from the shop.
Alerts you on any missed calls on your phone, through your system. It also sends a text reply on your behalf.
Notifies you with traffic updates the day you have planned leave early for an office meeting.
From looking up for your favorite artist or song to getting an answer for you quickly like looking up for an electronic shop nearby, it's a perfect personal assistant for you.
Price: Free version available; Premium version available for $199.95.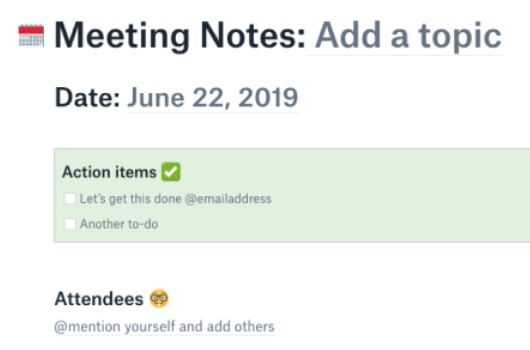 This is an advanced version of the regular notepad that offers a group workspace. It helps teams collaborate on a single space and share initial ideas. From photos and videos to codes and audio, it allows you to work with everything.
Features:
It allows you to create new files or edit the ongoing ones, and share them with your team.
It provides the option to post comments and even respond to them to help you keep your tasks moving ahead even in your absence.
It offers you a view of all that's going on within your team, like remarks, shares, and mentions helping you to stay updated on the move.
Moreover, you still have access to and the option to edit and add your remarks to the important and latest documents even without any active internet connection.
Price: Price starts $12.50/user/month.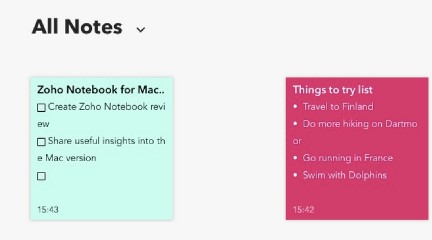 It's one of the most attractive note-taking apps around. It allows you to treat different types of notes in a different manner with each variant of cards designed to match the style of note you are taking.
Features:
Allows you to take notes, create lists, record, draw, and report what you need to be reminded using text card.
It offers gestures to manage note cards like flipping, pinch to gather cards in one place or to fold the cards, and swipe.
It provides the option to select from its range of hand-made covers.
The choice to copy note cards and even move them to keep your ideas organized.
It allows you to color-code your note cards to keep them in sync.
Additionally, you are also allowed to view your notes in grid format or in landscape view.
Price: Free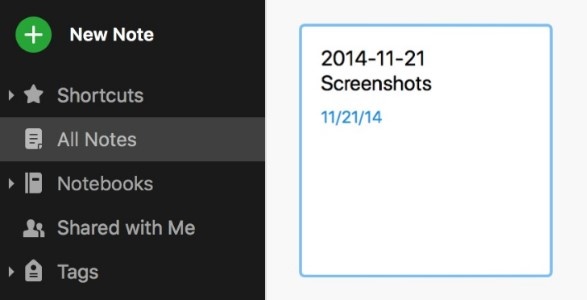 This app is among the most popular and widely used in the category of note-taking apps that allow you to take notes of important events where you are. It helps you to look up for details faster, share your concepts with everyone, and take meeting notes, creates to-do lists, and more.
Features:
It helps you to save your notes, concepts, lists, and reminders organized in one place.
It allows you to create a strategy, maintain records, and organize tasks from any PC, laptop, mobile phone or tablet even when not online.
Facilitates team collaboration and manage clients, tasks, cut-offs, and conferences, effortlessly.
Freedom to register for a free account and select plans based on your requirement, option to type notes, insert attachments, and record messages, facilitate using notebooks, tags, or the robust search function to look up for anything, are among its other major features.
Price: Free version available; Plans start from $2.67/month.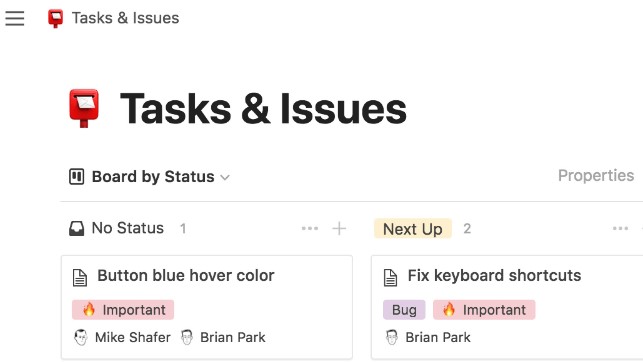 This is one of the note-taking apps in the list that allows you to create notes, plan events based on that, carry out team collaborations, and stay organized.
Features:
Offers an uncomplicated and a splendid writing experience with more than 30 types of media.
It allows you to look up for answers to your queries easily from the knowledge base.
It comes with an empty space where you can start writing straight away.
It offers the drag-and-drop facility to pull the selected content in the editor to arrange.
It provides the option to add photos, bookmarks, codes, etc. without using the mouse.
Moreover, it also helps you to monitor all your docs and notes using databases, offers the option to set custom tags, maintains the privacy of your notes, share them with the team, and offers access to a range of meeting notes templates.
Price: Free trial available; Upgrade priced at $4/month.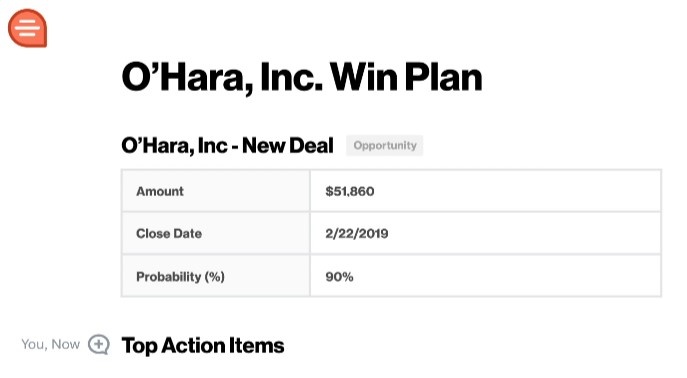 Apart from being a note-taking app, this is also a great place for teams to collaborate and write live documents. It allows you to make docs, create task lists, provide options to chat and create spreadsheets, all in a single app. It makes tea collaborations a breeze.
Features:
It allows you to take notes inside the office and edit the notes from your smartphone elsewhere.
You can also edit the documents in association with your colleagues.
Facilitates sharing grocery lists with family, managing task lists, and team collaborations.
Offers real-time chatting and messaging option, access to chats on your mobile devices, creating group chats, easy review of your changes, offline support for proper management of docs and spreadsheets, or automatic integration of docs and spreadsheets across all your devices, are among its other important features.
Price: Plans start from $10/user/month.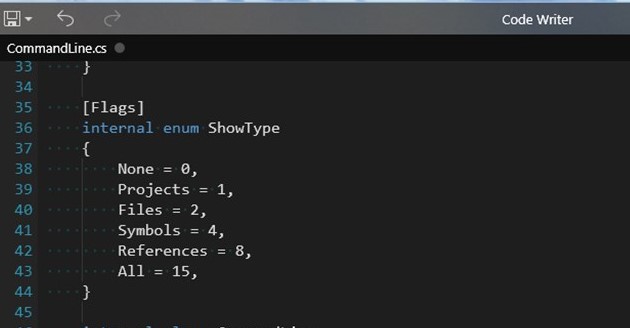 If you are into writing codes, this one's just for you. Coding your applications get smoother and faster with this robust code editor that works with 20 plus file formats. It comes also come with live syntax highlighting and works as a perfect substitute to the usual notepad and other editing apps.
Features:
It also supports a range of state-of-the-art editing features like syntax errors, quick details, code tracing, and more.
Sports a responsive user interface and opens the editor in almost full-screen mode.
The chrome aspect gets washed out in the desktop background causing minimum distraction.
Equipped with an explorer sidebar with state-of-the-art editing commands, file explorer, search feature, and more.
Option to makes the sidebar collapse, supporting selection using touch facility, looking up for commands using the pop-up command menu, or the wide range of keyboard shortcuts are some of its other major features.
Price: Free
This open-source app from Microsoft is a chic and contemporary notepad featuring very little design. It's a fundamental text editor that helps you to write just plain text documents, but also in C, C#, or in HTML.
Features:
Sports a clear design with an integrated Tab system.
It contains core files, and also some fonts and syntax highlighting function.
Lightweight, super-fast, and comes with a simple and organized interface.
Supports multiple tabs allowing you to work with multiple files concurrently.
Allows you to edit using basic functions like cut, copy, paste, delete, and select all.
Among its other significant features are, basic search option, zooming in and out, display or hide numbers on the left edge, undoing and redoing actions, the option to store all files and shut down all tabs barring the one in use, keyboard shortcuts and more.
Price: Freeware.
If you are looking for a free alternative to the usual Notepad, this can be a great choice. It's a straightforward and easy text editor that allows you to create regular text files, open them, and even carry out edits.
Features:
Allows you to send the completed files straight to the app through Emails that are saved on the system or uploaded to the OneDrive online.
Compatible with Continuum, and supports ANSI coding, UTF-8, etc.
Option to select between regular fonts to show the text file.
Facilitates opening the app straight from other applications using OneDrive, File Explorer, etc.
Offers the option to browse and exchange text.
Among its other notable features are, opening and editing different files concurrently, and works with tabs allowing you to access files quickly.
Price: Free
Conclusion
There's no end to taking notes to everyday things and the fact that we are so dependent on technology these days, for example, laptops or smartphones on the go, having a note-taking app is extremely crucial. While the number of note-taking apps is rising with each day, these are some of the best apps that can make your life simpler with their ease of use and advanced features. So, select one from the above list and get done with carrying physical notepads permanently.