Civil engineers are into creating 3D designs of civil structures, for example, municipal buildings and that's when they need the assistance of an efficient civil engineering tool. These tools are especially useful for designing railway models, roads and highways, and anything that's related to the city architecture.
These tools are known to assist you with all the design and construction requirements, for example, designing, visualizing, analyzing, etc. Further, these tools can help the civil engineers in finalizing the costs related to the infrastructure, and also resourcing and scheduling. In case of advanced requirements, these tools can pair up with all-purpose CAD software.
However, choosing a tool may not be that simple as the market is overflowing with such programs. To make it easier for you, here we have listed some of the best Civil Engineering software.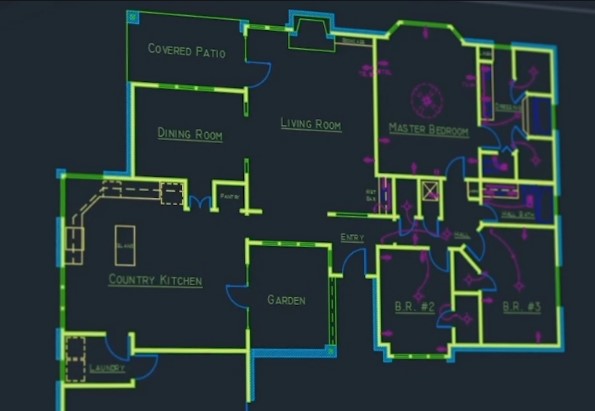 AutoCAD by Autodesk makes designing 2D and 3D models a breeze. It allows you to work with construction designs on all major platforms and on any device, offering maximum flexibility using its web and mobile apps.
Features:
It helps you with 3D modeling and visualization.
Renders photorealistic images, offers multiple visual styles and section planes, express tools, and different attractive layouts.
Provides 3D scanning and point clouds, 3D navigation, intelligent dimensioning, and also facility for 2D drawing, drafting, and annotation.
Comes with a built-in photo studio, different text settings, layout viewports, tables, fields, leaders, sheet set manager, and ribbon tabs and panels.
Option to import/export in PDF and DGN format, and also the ability to import 3D models.
Allows you to create reference Navisworks models, AutoCAD based mobile apps and set DWG and image references.
Encourages user interaction, collaboration, and selection and isolation of objects.
Easy to install and the option to customize.
Data linking, tool palettes, powerful blocks, command line, and multifunctional grips are among its other significant features.
Price: Free trial available; upgrade starts from $185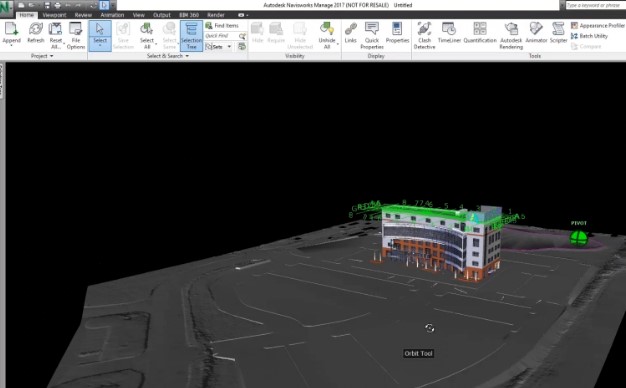 Another Autodesk product, Civil 3D is one of the most efficient civil engineering software programs that supports Building Information Modelling (BIM). It comes with built-in features that help enhance the process of drafting, designing, and construction testimonial.
Features:
It helps you to extract feature lines from a surface or that's parallel to a surface.
It allows you to create dynamic offset profiles with the help of a default cross fall that can be adjusted by editing the profile settings.
Option to create the latest strongly connected sequence and profile that changes between two alignments that cross each other and their profiles.
Facility to rescale pipes and reset inverts, while calculating the energy and hydraulic gradient lines.
It allows you to generate a plan and profile layers by adding different plans or profile views.
Option to include your own data to the object labels relative to Civil 3D using property sets.
It offers you the freedom to create points, lines, and curves defining traverse legs and side shots.
Facility to fix corridor bowties under daylight.
Preliminary design models and the option to change pressure network pipes, ancillaries, and fittings, are some of its other significant features.
Price: Free trial available; upgrade starts from $1350.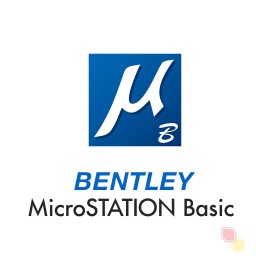 MicroStation is CAD software that helps you to view, create models or documents, and even conceptualize all kind of projects, effortlessly. Equipped with flexibility and power to get the work done on time and within budget, and loaded with CAD capabilities,
MicroStation is a versatile tool for the civil engineers.
Features:
Easy to use and flexible referencing power that includes both live referencing and nested referencing.
It allows you to commence a command line in a single window and change it to any other view without making the view active.
It can straight away create a reference point cloud data in any of the 13 formats, and in conjunction with 83 raster formats.
Streamlines the documentation process using automatic annotation, program the creation, and displays objects using the property details of the objects.
Supports publishing of multiple sheets in a single click, and intricate expressions.
Option to create, and use intelligent components, and even share them.
Helps you to create project-related and project focused models and documents.
Supports integrated multi-monitors with up to four screens.
It offers automated workflows that help enhance the transparency of models and also drawings while accelerating the drawing process.
Option to view updated drawing productions, and also facilitates the embedding of any added info or links to any other content (web or files) directly into the models and the drawings.
Price: Free trial available; for pricing need to contact vendor.


Another designing software by Bentley, the STAAD Pro allows you to run a complete analysis and design for any structure much faster than earlier. It, basically makes the BIM workflow easier with the help of a physical prototype that's automatically transformed into the analytical prototype for the structural anatomy.
Features:
It allows you to share co-ordinated models confidently for team collaboration in multiple disciplines while generating safe, and low-cost designs.
Automatically transforms your physical model into an anatomical model for smooth progress.
Enhances multi-discipline team alliance using wider interaction with Bentley cloud, desktop, and mobile applications.
Makes use of a complete blend of physical members and surfaces to enhance concrete and steel BIM functions.
Facility to execute many design options alongside its cloud services while checking the results in graphical representations.
Implements Finite Element Analysis that helps in designing for high-seismic areas or in everyday situations.
Option to view and edit prototypes of all sizes from mobile devices.
It allows you to design structures of any material, anywhere in the world with aplomb using more than 90 international design codes.
Price: contact vendor for pricing.
If you are into civil transportation, then the InRoad suite by Bentley is what you need. It helps you with drafting, offers dynamic mapping tools, and design automation for effortless designing.
Features:
Easy to access and easy to use fundamental drawing tools that include lines, polygons, circles, and more.
Easy to access and easy to use fundamental editing tools like trim, undo, erase, extend, and more.
It offers easy to access and easy to use fundamental tools for text creation and modification such as font style, wrap-around text, spell checker, multi-line text, and more.
It offers multiple tools to help you modify 3D models using free-form editing tools, parametric editing tools, and more.
Facilitates with different drawing tools for ease of use, for instance, lighting tolls, custom material creation, and more.
It also helps you to create plans for production workflow, allows you to create steps and animate them, add tags and notes to models, offers an option for collaboration among multiple users, and more.
Price: Contact vendor for pricing.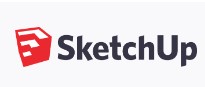 SketchUp is an easy to use 2D and 3D modeling software with a wide database of downloadable user-designed models. It helps you draw models for all kinds of projects that include, interior designs, video games, 3D printing, and more.
Features:
It uses the patented "Push and Pulls" method, allowing designers to convert any flat surface into 3D forms.
It allows you to visualize your concepts with its ease of use.
It offers hundreds of extensions at your fingertips that are developed by professionals.
It makes work easier by allowing you to design in 3D and documenting it in 2D.
It provides options for drawing layout and surface rendering.
Supports third-party plugins from Extension Warehouse.
It offers a broad range of applications for architecture, landscaping, and more.
Moreover, it allows you to communicate on the go and collaborate with the team, thus, helping your team productivity to increase.
Price: Free version available; pro version starts from $119/year.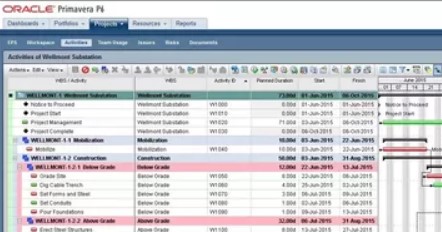 Primavera by Oracle is known for its contribution in several successful projects across the world. It offers some really efficient tools that help you to plan, build, run important assets that include exclusive and intricate projects to every day and repeatable projects. These projects are supported by industry skills in industrial manufacturing, infrastructure, commercial, etc.
Features:
Helps you with portfolio management for projects, services, and programs.
It allows you to plan activities and tasks throughout different programs or portfolios.
Option to create a blend of portfolios, and arrange in different categories as well.
Helps you to manage project dependencies, set priorities for projects, and incorporate best practices.
Equips you with Gannt chart or Maps to map projects, an option to map projects to a schedule, keeps a check on key performance indicators, relate and allocate a budget for projects, and keeps a tab on problems and provides solutions.
Option to create and assign tasks, fix deadlines, set priority levels, and to create a to-do list.
Recording, allocating, and defining costs, or using templates to create a budget for a project are some of its other major features.
It also allows multiple users to collaborate on the project planning, offers support for managing different aspects related to the project like costs and workflows, helps maintain a database of resources, and ore.
Price: Request a quote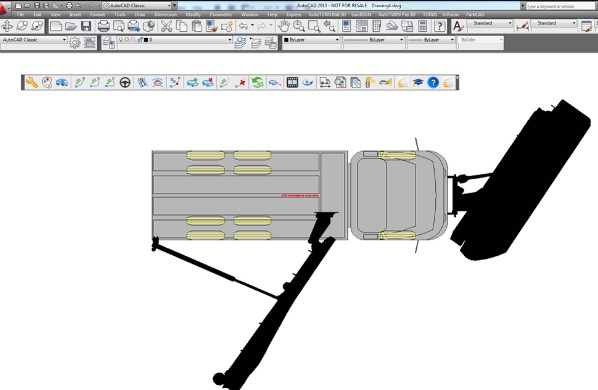 One of the best civil engineering software among the list, AutoTURN is specially developed to assist transportation engineers, architects, planners, and drafters. The software helps your project to safely fit in the vehicle movements and fulfills any functional demands. It's a field-tested software that's known for its accuracy-based path solutions.
Features:
It allows you to remove parts for multi-part vehicles. This helps check operational choices at different infrastructures.
Supports the making of customized vehicles with axles that can be lifted.
It boasts a huge library with added vehicles from Europe, North America, and the Asia Pacific.
Lets you design vehicles in different shapes and outlines.
It helps you to model the latest blend of tractor and trailer, effortlessly.
It also offers a feature called "push method" that helps reverse actions for the blend of tractor and trailer.
Price: Price on request


Another wonderful product of Autodesk, Revit Structure contributes to streamlining projects. Whether it's your design ideas or production, it's just what you need for structural engineering. Furthermore, it enhances the accuracy of installation and the constructing power by linking your designs with a comprehensive model.
Features:
It offers an open, graphical environment for modeling and creating shapes, thereby, forming a base for all building parts designed in the software.
Allows contributors from different fields to share and store their projects to the same file that's shared with all.
Lets you create a tabular display including model details obtained from the properties of the project's factors.
Supports import, export, and connecting data using frequently used formats.
API access, add-ins, content library, and third-party solutions help broaden the functionalities of the software.
It offers WYSIWYG features to communicate more efficiently.
Extend and improve BIM processes using an open-source graphical designing interface.
It allows you to add design intent using specifications from the entire project.
A wide range of concept and design tools, centralized access to performance details, option to add architectural components, visualization of 3D designs, or point cloud tools are some of its other significant features.
Price: Free trial available; upgrade starts from $1415.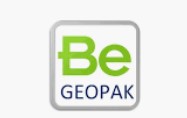 It's a powerful product by Bentley, that has a proven track record in Designing technology, and also in staining transportation architecture. It offers the flexibility to civil engineers to help them work in their manner to complete the projects. From drafting power, or a range of dynamic mapping tools, to design automation, it offers all the essential features required to assist the civil transportation officials.
Features:
It comes with detail-based modeling that blends with CAD, GIS, business tools, and mapping.
It offers higher standards of design finesse by the implementation of design tools.
It allows you to design projects in multiple views and angles.
Used for all kinds and stages of both small and large civil engineering projects.
Offers all the drafting and sketching production functions.
It allows users to automatically work with the survey, GPS, LiDAR, Point Cloud, etc.
Equipped with a range of GIS data compilation and editing tools.
Enables you to create 3D surfaces, offers you the full capabilities of co-ordinate geometry, in-context, intelligent designing of 3D road corridors, the option to virtually move through the 3D corridor, or detailed evaluation of results are some of its other major features.
Price: Price on request
Conclusion
Above are some of the best civil engineering software that we think have all the capabilities to help you design quality city architecture. However, it's important for you to know what is type of task you are involved in and based on that selection will be easier. While most of the tools are in the higher price bucket, many of them come with a free trial. So, choose one based on your requirements and skills, and there's no stopping you from bringing your concepts to reality.