The issues with Windows Update are nothing new in Windows OS. Recently some users are complaining about this new error code 0x8007045b while they are trying to download and install new Windows Updates for Windows 11 machines. If you are one of these users experiencing the same issue on your system, don't worry. Follow these easy fixes to resolve this problem quickly.
Fix 1 –  Use the default Windows Update Troubleshooter
You can use the Windows Update troubleshooter to solve this 0x8007045b.
1. At first, press the Windows key + R keys together.
2. Then, type "ms-settings:troubleshoot" and hit Enter.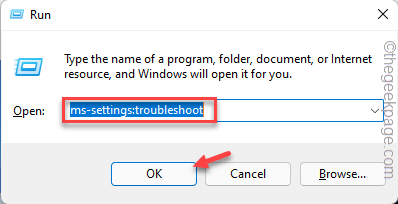 3. Now, tap on "Other troubleshooters" to access it.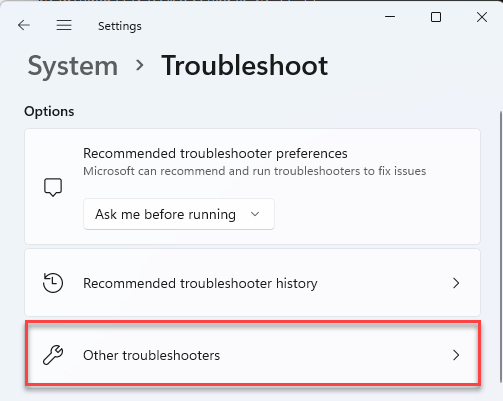 4. You will notice the "Windows Update" troubleshooter.
5. Then, tap on "Run" to run the troubleshooter.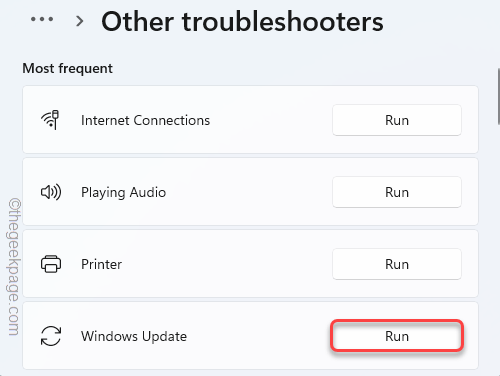 Now, Windows will check the system for issues related to Windows Update and fix them. Your problem should be solved.
Fix 2 – Rename the SoftwareDistribution folder
A corrupted SoftwareDistribution folder can lead your system to this error.
1. At first, press the Windows key and type "cmd".
2. Then, right-click on the "Command Prompt" and click on "Run as administrator".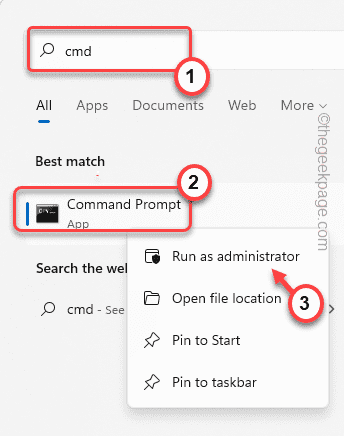 3. When the terminal appears you have to stop some running services on your computer. So, copy-paste these four commands one-by-one and hit Enter to execute these sequentially.
net stop wuauserv
net stop cryptSvc
net stop bits
net stop msiserver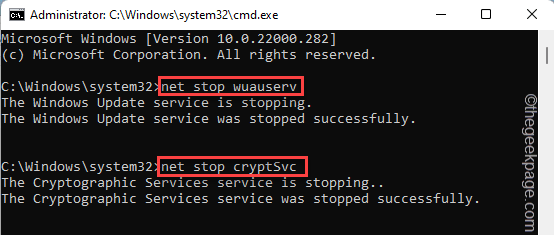 4. Now, paste these commands in the terminal and hit Enter to rename two key folders associated with the Windows Update process.
ren C:\Windows\SoftwareDistribution SoftwareDistribution.old
ren C:\Windows\System32\catroot2 catroot2.old


5. Finally, you can start the paused services on your system. Type these commands one at a time and press Enter.
net start wuauserv
net start cryptSvc
net start bits
net start msiserver


Once when all the commands are executed on your computer, close the terminal.
Reboot your computer to save the changes on your computer.
Fix 3 –  Run an SFC DISM scan
1. At first, right-click on the Windows key and tap on the "Run".
2. Then, type "cmd" and press Ctrl+Shift+Enter keys together.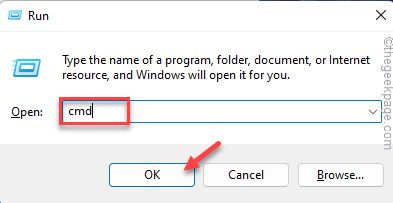 3. Now, copy-paste this command and hit Enter.
DISM.exe /Online /Cleanup-image /Restorehealth


Let Windows complete the DISM scan.
3. After running the DISM scan, paste this command and hit Enter to run an SFC scan.
sfc /scannow


After successfully running two scans, close the Command Prompt. Restart your computer and check.
Fix 4 – Uninstall the antivirus
Some users have reported that the third-party antivirus on their systems is causing this problem. Uninstalling the antivirus from the system will fix the error.
1. At first, press the Windows key+R keys together.
2. Then, type "appwiz.cpl" and hit Enter.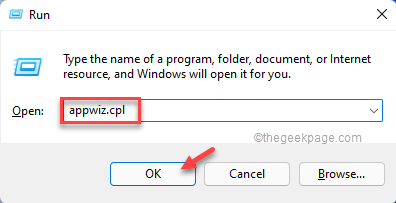 3. In the Program & Features window, right-click on the antivirus and tap on "Uninstall" to uninstall it from your system.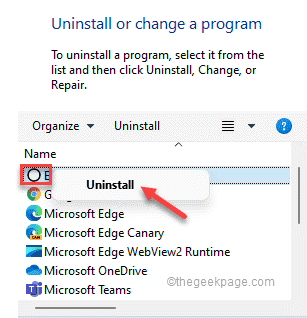 Follow the instructions to completely uninstall the antivirus on your system.
After uninstalling the antivirus, restart your computer to complete the process. After rebooting the system, try to install the updates again.
Your problem should be solved.