Fixed – WiFi Keeps Disconnecting Problem In Android:- Does your phone keep disconnecting from the WiFi network that you are connected to? Are you already sick of rebooting your phone a 100 times in the hope of sorting out the problem? Well, don't worry anymore. Go through the article to fix the problem of WiFi keeps disconnecting in Android with a very few number of steps.
STEP 1
First of all, launch the Settings app by clicking on its icon.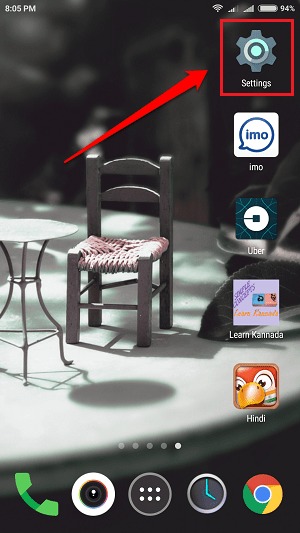 STEP 2
When the Settings app launches, find and click on the WiFi entry to view the WiFi Settings.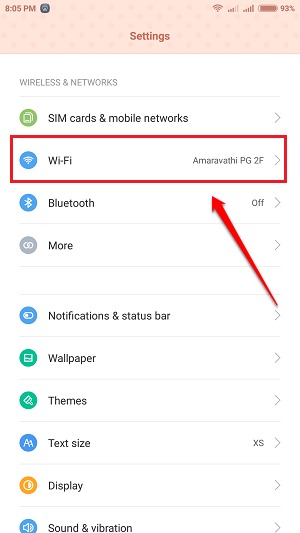 STEP 3
Scroll down to find the Advanced settings option. Once you find it, click on it. Your phone could have a different User Interface. You can get to the Advanced settings by clicking on the 3 dots icon at the top right corner in some phones.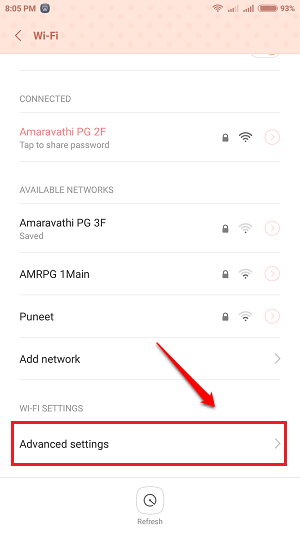 STEP 4
In the Advanced settings, look for an option that says Keep WiFi on during sleep. Click on it to see the options available. If you can't find the exact entry, look for similar option.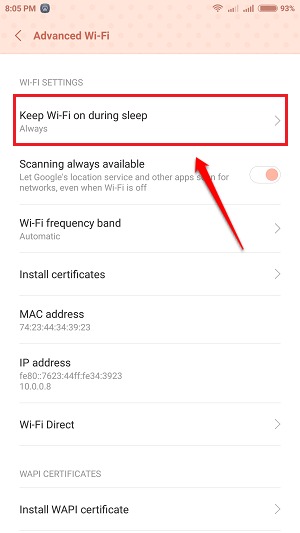 STEP 5
Make sure you set this option to Always as shown in the following screenshot.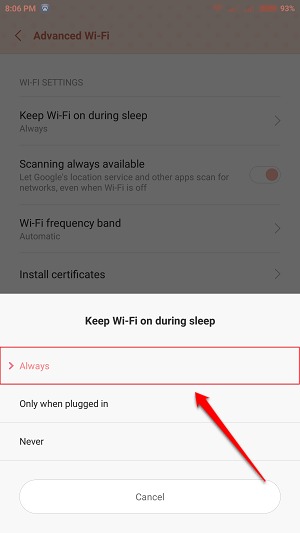 STEP 6
There will be another option by the name Scanning always available or a checkbox that says Always allow scanning. This option will be mostly checked if you have the WiFi keeps disconnecting issue.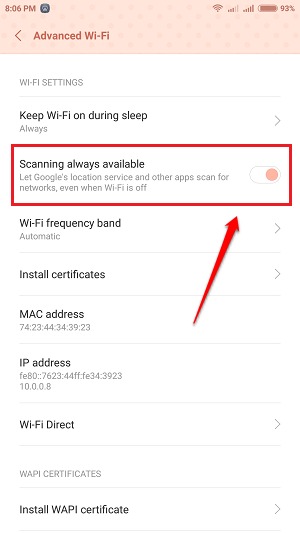 STEP 7
To solve the problem, the next thing you have to do is making sure that this option is disabled. If it is enabled, then your phone will keep trying to switch to a better network whenever one comes in range.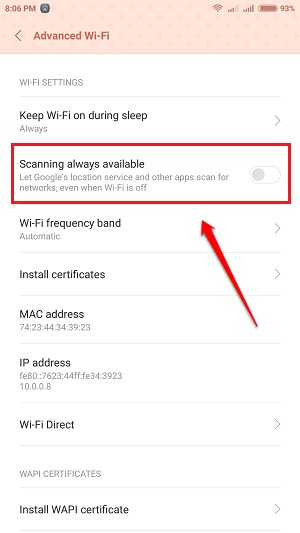 Solve the WiFi keeps disconnecting problem today itself. Hope you found the article useful. If your problem is still not resolved, feel free to leave comments. We would be happy to help. Stay tuned for more tricks, tips, and hacks.