Could you imagine recording an audio track from home a decade back? With technology gaining momentum over the last few years, even that is possible now. Yes, we are talking about the audio recording software for PC that has revolutionized the concept of sound recording.  
Whether you want to record a song, a music piece, a business meeting, or simply a conversation, an efficient audio recorder is the best solution for your recording needs. While there are many recording software to choose from, we have listed a mix of both basic and advanced audio recorder for PC to make it easy for you.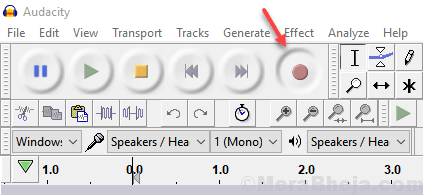 If you are looking for a free and open-source audio recording software, there could be perhaps no better alternative to Audacity. One of the most popular free recording programs around, it works with all the major platforms and is extremely easy to use. It features an efficient multi-track audio recorder that's a great competition to even the paid programs.
Among its key features are:
Ability to record live audio using a microphone or a mixer. Also allows you to digitize recordings from other media sources.
Allows you to import files, and even edit and mix the sound files. You can even export files in various formats along with different files at the same time.
Option to easily edit using functions like Cut, Copy, Paste, and Delete, along with unlimited consecutive Undo and Redo feature.
Offers Spectrogram view mode that helps visualize and choose frequencies.
Live preview of different effects like – LADSPA, LV2, VST, and Audio Unit (macOS).
Manipulate the tracks and selections completely using the keyboard and a wide range of keyboard shortcuts.
Offers support for different effect plugins like LADSPA, LV2, Nyquist, VST and Audio Unit.
Price: free and open source.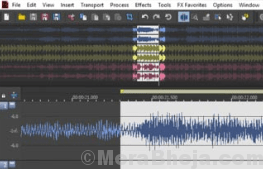 Sound Forge Pro 12 is a perfect solution for those looking for the best audio recorder for PC. This state-of-the-art recording software is also equally adept at mastering and audio editing. The new version offers enhanced user experience, more productivity, speed, and constancy required for an unrivaled audio production. From recording, editing, or restoration to mastering, it's an advanced 64-bit audio engine that performs all the tasks accurately.
Among its key features are:
Recording crystal clear audio of up to 32 channels concurrently at up to 64-bit/768 kHz sample rates.
A completely portable recording studio that can be carried anywhere for multichannel recordings.
From offering the option to create video soundtracks to creating the final surround sound effect, it offers professional-quality sound design and processing.
Enables you to create a professional level and noise-free audio tracks. It can create almost flawless masters for CD or streaming, using state-of-the-art signal processing tools and exclusive effects that are formed of high-quality DSP codes.
Offers better user experience with a new interface which is now flexible and available in four colors.
Comes with advanced VST engine that offers more speed and stability with plugins.
Includes Peak Meter V2 feature that displays maximum levels of audio signals in addition with Oscilloscope.
Price: priced at Rs. 24, 999