Could you imagine recording an audio track from home a decade back? With technology gaining momentum over the last few years, even that is possible now. Yes, we are talking about the audio recording software for PC that has revolutionized the concept of sound recording.  
Whether you want to record a song, a music piece, a business meeting, or simply a conversation, an efficient audio recorder is the best solution for your recording needs. While there are many recording software to choose from, we have listed a mix of both basic and advanced audio recorder for PC to make it easy for you.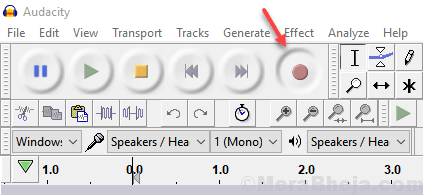 If you are looking for a free and open-source audio recording software, there could be perhaps no better alternative to Audacity. One of the most popular free recording programs around, it works with all the major platforms and is extremely easy to use. It features an efficient multi-track audio recorder that's a great competition to even the paid programs.
Among its key features are:
Ability to record live audio using a microphone or a mixer. Also allows you to digitize recordings from other media sources.
Allows you to import files, and even edit and mix the sound files. You can even export files in various formats along with different files at the same time.
Option to easily edit using functions like Cut, Copy, Paste, and Delete, along with unlimited consecutive Undo and Redo feature.
Offers Spectrogram view mode that helps visualize and choose frequencies.
Live preview of different effects like – LADSPA, LV2, VST, and Audio Unit (macOS).
Manipulate the tracks and selections completely using the keyboard and a wide range of keyboard shortcuts.
Offers support for different effect plugins like LADSPA, LV2, Nyquist, VST and Audio Unit.
Price: free and open source.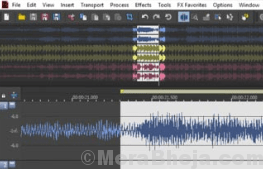 Sound Forge Pro 12 is a perfect solution for those looking for the best audio recorder for PC. This state-of-the-art recording software is also equally adept at mastering and audio editing. The new version offers enhanced user experience, more productivity, speed, and constancy required for an unrivaled audio production. From recording, editing, or restoration to mastering, it's an advanced 64-bit audio engine that performs all the tasks accurately.
Among its key features are:
Recording crystal clear audio of up to 32 channels concurrently at up to 64-bit/768 kHz sample rates.
A completely portable recording studio that can be carried anywhere for multichannel recordings.
From offering the option to create video soundtracks to creating the final surround sound effect, it offers professional-quality sound design and processing.
Enables you to create a professional level and noise-free audio tracks. It can create almost flawless masters for CD or streaming, using state-of-the-art signal processing tools and exclusive effects that are formed of high-quality DSP codes.
Offers better user experience with a new interface which is now flexible and available in four colors.
Comes with advanced VST engine that offers more speed and stability with plugins.
Includes Peak Meter V2 feature that displays maximum levels of audio signals in addition with Oscilloscope.
Price: priced at Rs. 24, 999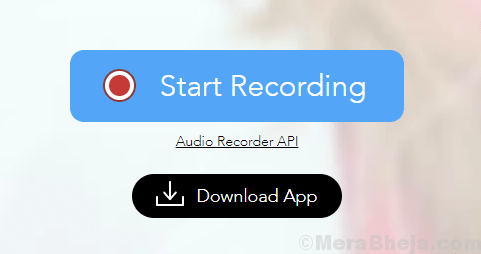 Apowersoft is one of the leading free audio recorders for PC, mainly due to its user-friendly interface and ease of use. It makes it easier for you to record on any platform without any subscription or plugin to be installed. An easy to use the program, it allows you to record the original sound quality in a single click.
Comes equipped with a range of audio input sources (streaming music websites, vice chat, radio stations, and more), output formats (AAC, M4A, MP3, WMA, etc.), and compatibility with various devices like, Chromebook, Smartphones (iOS, Android, Windows0, iTunes, Tablets, and Windows Media Player.
Among its other major features are:
Option to record a song, background music of a video, web radio stations, or an interesting audio stream.
Facility to record narration going through your microphone easily which can be further used to insert your voice to video clips, presentations, tutorials, and more.
Option to save chat history of online meetings, interesting conversations with friends, or any other sound clip.
Allows you to rename the audio file after recording for easy organization in the local folder.
It comes with a native library where all the recorded files are saved.
Also offers "Play" and "Share" features apart from the critical recording functions.
Share audio clips to popular platforms like YouTube, Twitter, Facebook, Google Plus, and more, using the practical share functions.
Also allows you to check the recording quality by listening to it prior to the next step.
Price: Free; pro version starts from $59.95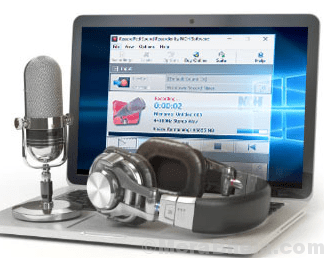 RecordPad is quick, responsive, and offers high-quality audio recording. Perfect for voice and audio recording, the program lets you create an audiobook, enhance your online presentations, or just record a message. It makes the entire recording process easier using a computer. From audio notes or announcements to messages, you can record all of that and more in WAV or MP3 formats.
Some of its other major features are:
Allows you to record only when you are speaking and the voice-activated recording is on.
Lets you share recordings via email. Alternatively, you can also upload recordings to an FTP server.
Ability to run from other programs using strong command-line options.
Wide range of hotkeys allowing keyboard control on recording as you work on other applications.
Comes with MPEG Layer-3 encoding that offers content with fluctuating bit rates and alternative error checking and combined stereo modes.
Option to sync with its professional version of WavePad allowing you to edit recordings and insert effects.
Allows you to burn to record straight to the CD using Express Burn feature.
Option to search and play recordings date, size, duration, and format.
Price: Starts from $19.99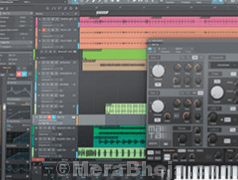 The entire aim of the software is to make the audio processing easier for you. It blends tried and tested, and proven recording studio prototype with the latest beat-and-loop based production process. This helps convert your musical ideas to reality much faster than ever.
It features a single-screen interface that's efficient and comes with endless tracks, responsive editing tools, and state-of-the-art virtual instruments. Among its major features are:
Offers inventive avenues to help you achieve your goals. While the Start Page allows you to open projects, fix guidelines, and look for tips and updates, the Song Page lets you record, arrange, edit, and mix music using a wide range of virtual effects, tools, and instruments. Once completed, you can then gather and master your creation in the Project Page.
Offers inventive solutions like the scratchpad that helps test the arrangements, arranger track for moving the song sections easily just like moving parts, and the harmonic editing feature that offers the most adaptable cord track addition ever.
Harmonic editing allows you to create music, carry out an audition, modify cord advancements, and more.
Comes with an overhauled hardware audio device controller that helps control the software allowing total gain on the interface and polarity controls.
Whether it's the controller or tone modules, it works with all usual MIDI gear. As the MIDI data reaches the software, it gets changed into a high-resolution and 32-bit format.
Offers printing option for the notations in just a couple of clicks and with the help of Notion 6.4 or higher.
Comes with a range of built-in plug-ins that offer world-class experience.
Supports all major export formats including MP3, AAC, ALAC, and more.
Price: starts from Rs. 6841/-
Mixcraft 8 is known for its blazing-fast engine, state-of-the-art audio, MIDI routing, built-in sidechaining, and audio control. The audio control feature enables the sound signals to manage the instruments and the effects. In addition, it provides exhaustive support for VST3 plug-ins and MP4 video.
Among its major features are:
Comes equipped with advanced features like real-time performance panel recording, track grouping, etc.
Built-in Melodyne pitch correction function in the interface for perfection in vocal performances.
Offers royalty-free loops that are of studio quality and arranged in Song Kits for super easy track creation.
Helps you with professional-level music production with more than 7500 loops, sound effects, and samples.
Facility for automatic syncing, relentless audio and MIDI clip cuts with the help of the incredibly adaptable Performance Panel.
Allows you to create custom beats, musical beats and patterns super easily and with blazing fast speed.
Offers a wide range of virtual instruments like imitations of the standard synthesizer, electric piano, and rock organs.
Equipped with advanced video editing options and music-making environment. From adding crossfade video clips or adding incredible video effects to edit images and video files effortlessly, it offers more than a DAW.
Allows you to view and edit different parameters at the same time with strong lane and clip-based automation.
Price: Starts from $49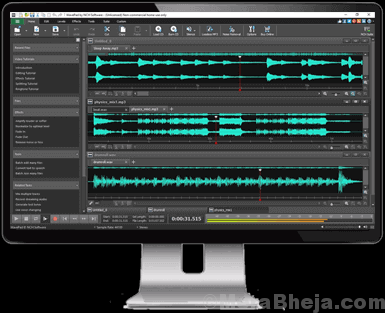 Among the most popular sound recorders for PC, WavePad is better known for its excellent audio editing features. It's a feature-packed software that's specially designed for Windows and Mac. It helps you record and edits all kinds of audio including voice, music, and other sound recordings.
While it offers cut, copy, and paste functions for editing audio files, it also lets you add different effects like noise reduction, echo, and amplification. Among its other major features are:
DirectX and Virtual Studio Technology DLL (VST) plugin feature lets you access from a wide collection of tools and effects. h
speech synthesis (text-to-speech), spectral analysis (FFT), and voice changer are the advanced tools that come along with the software.
For accurate editing, you can use functions like scrub, search, and bookmark.
Provides support for nearly all major formats including MP3, WAV, WMA, AU, AAC, M4A, VOX, MID, and more.
You can also edit audio from the video files.
Facility to add effects or convert multiple files during batch processing.
Price: Starts from $29.99
Audials One transforms your music requirements into actual music. It also allows you to use Spotify as a search tool. Comes loaded with new dynamic recording mode and new recording sources. Among its other major features are:
Enhanced YouTube downloader with support for 4K video.
Revamped encoder backend and fresh device accounts.
Offers simplified and re-arranged views.
Allows you to control all features right at the media.
User-friendly, gets launched much faster and shuts down quickly.
Comes equipped with new TV player that lest you watch and record easily.
Offers 300 new live TV streams from all across the globe plus 50 music TV streams as a bonus.
The optimized streaming recorder allows you to edit tracks 10 times faster.
Much easier to get music with the three popular modes: My Music, Music Search, and Music Wishes merged into one.
Price: Free trial available; upgrade available at $49.90
Conclusion
While there are umpteen audio recording software programs out there, the ones at the top are easy to use with advanced features. The above list of the best audio recorders for PC comes loaded with high-end features that make the entire process of recording, editing and mastering a cakewalk. So, find the one that suits you the best and bring your musical ideas to sonic reality.