Unless you are looking for something extraordinary, the first thing one should look for while buying a graphics card is budget. With the recent addition of high-quality graphics cards like the Nvidia's RTX 2060 Super or the RTX 2070 Super, there's no dearth of big players these days. However, these are priced above $1000 and may not fit everyone's budget.
But, with the release of these high-end cards, there has also been a dip in the price of the older cards automatically. This means that if you are looking for an older Graphics card at a cheaper price, this is the best time. However, you must also consider the performance while selecting the right graphics card. But it can get more confusing if you have recently bought a 4K gaming monitor.
Let's make the purchase decision easier for you with our choice of the best Graphics card for PC.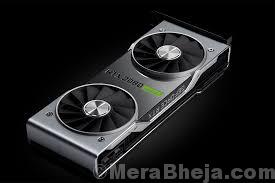 Powered by the popular NVIDIA Turing architecture, the GeForce GTX 2080 Super is equipped with more cores, increased clocks, and speedy memory offering top-class performance with amazing levels of realism.
It runs on the most progressive GPU architecture in the world, NVIDIA Turing.  It blends futuristic shaders with live ray tracing and renewed AI functioning. It offers futuristic shading that focuses on processing power. Additionally, the floating-point and integer processing work concurrently to make the GPU functioning more efficient.
Option to record and share videos, live streams, or screenshots with friends, high-quality drivers for best performance, amazing graphic effects with DirectX 12, or the option to set up 4K gaming experience are among is other notable features.
Price: $699

The Radeon RX 5700 is known for its extraordinary performance and high-precision gaming experience. This super graphics card is designed in a way that helps improve features like VR Technologies, Image Sharpening, and Fidelity FX. This, in turn, offers an amazing gaming experience.
The Radion Anti-lag feature and the AMD Radeon FreeSync1 technology offers you that added advantage over its competition by decreasing the input tag to a great extent. This helps you with a gaming experience free of tear and lag. It also features updated compute units, updated guides especially suited for visual effects, and multi-level cache ranking for significantly reduced latency and highly intuitive gaming.
With maximum refresh rates, color depth, resolution, and frame rates, 8GB of advanced GDDR6 memory for increased bandwidth, or 4.0 support, with an output 16 GT/s and double the bandwidth, it's hands down one of the most popular graphics cards to own.
Price: $349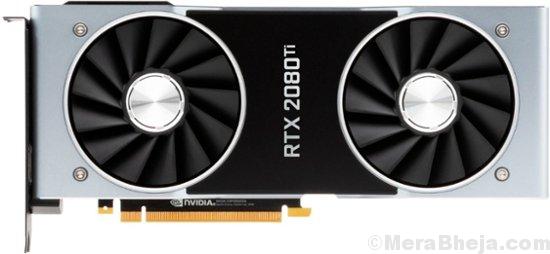 If you are looking for a life-like gaming experience with top-class performance, then what better than NVIDIA graphics cards? The RTX 2080 Ti belongs to the same genre which features the Turing GPU architecture, advanced technologies, and 11GB of futuristic and lightning-fast (GDDR6) memory that makes it one of the best gaming GPU in the world.
It offers ultimate performance up to 6times of the older graphics cards. This helps power up the games with real-time ray tracing and AI. It comes with maximum overclocking capacity with the futuristic 13-phase and dual-axis 13-blade fans along with the latest vapor chamber for a super cool and silent performance.
With 50times more the transfer bandwidth of older technologies and ultra-smooth gameplay at maximum resolutions, this is one of the best alternatives to lay your hands on.
Price: $1300
Loaded with advanced graphics performance of the Turing architecture, GTX 1660 Ti competes for the performance of GTX 1070. Moreover, it can also upgrade your PC much easily. It offers ultra-fast performance to your popular games and a faster experience for you with new titles.
It also features simultaneous implementation of floating-point and integer functions, adjustable shading technology, and the latest integrated memory architecture that comes with double the cache of its previous version. It allows you to upgrade your PC, effortlessly, and makes it game-ready with a super performance. You also experience superior image quality and overall performance while live streaming to Twitch or YouTube.
Moreover, you can also record and share live streams, screenshots, and video with friends, while keeping your GeForce Drivers up to date and optimizing your game settings. From speeding up multi-tasking to creating professional-level photographs, there's a lot that it offers.
Price: starts from Rs. 24, 7502h
AMD Radeon VII comes with a humungous 16GB of memory that makes way for smooth gaming experience and content creation load, efficiently. With a feature called FreeSync technology, it offers a tear-free and stutter-free gaming experience for the enthusiasts.
It's the first of its kind that comes with 7nm graphics. While it automatically activates the AMD display technology, optimal system, and the display settings in just a couple of clicks, it also connects your game and video streaming to your mobile device, seamlessly. It generates sharp images with almost no impact on its performance. Besides, it also cuts down the input lag using the Radeon Anti-Lag feature.
Additionally, you also get access to the expanded controls that help you customize the graphics for an enhanced gaming experience.
Price: $800
If you are in the look for a graphics card that offers advanced HD gaming experience, Radeon RX 570 can be the right choice for you. Among the first 7nm gaming GPU in the world, this graphics card also comes at a fantastic budget price.
It's made with the same silicon as the RX 580 and is the factory overclocked Sapphire Nitro+ version. It contributes to intuitive gameplay and stunning graphics. It allows you to leverage the benefits of the GPU multi-threading (core technologies) using Radeon™ RX 580 GPU and Radeon™ RX 570 GPU.
Moreover, it's fine-tuned for the latest DirectX®12 titles allowing you to make every achievement memorable. With up to 8 cores and 16 threads, the AMD's 2nd Gen AMD Ryzen™ processors offer superior gaming and streaming experience. While the Precision Boost 2 technology feature allows high clock speeds, fast memory, and low latency for a super gaming experience, the processor also comes equipped with AMD Wraith coolers keeping the system cool and noise-free.
Price: $740
Powered by the highly popular NVIDIA Turing architecture, GeForce RTX 2070 Super comes loaded with an ultra-fast GPU. It features more cores and speedier clocks that help you uncover your efficiency and control on gaming.
The Turing architecture features an exclusive ray tracing hardware that allows speedy and live ray tracing using lifelike shadows, illuminations, reflections, etc. It also brings AI (Artificial Intelligence) to the computer graphics with a horsepower that speeds up the gaming experience.
The variable rate shading feature, on the other hand, emphasizes on working on the sections of rich detail that helps enhance the overall performance. The concurrent floating-point and integer processing allow the GPUs to work on the intricate workloads of the modern games, more efficiently.
Other added features like the ability to record and share videos, screenshots, etc., superior performance with game-ready drivers, or the DirectX12 adding to amazing graphics are the same as any other NVIDIA graphics card.
Price: Rs. 43, 600/-
GeForce RTX 2080 is another powerful graphics card by NVIDIA that again works on the same dynamic Turing architecture. It offers amazing levels of lifelike gaming experience, speed, power, and immersion. This graphics card is way ahead of other cards in terms of futuristic gaming and realism with its live ray-tracing technologies.
This factory overclocked graphics card features a futuristic 8-phase power supply that helps it with utmost overclocking. It also comes with 13-blade fans (dual-axis) along with the latest style vapor chamber that delivers super cool and noise-free performance.
While the GPU speed up your work with ultra-boost in performance, bigger workloads, etc., the NVLink bridge also links two NVLink SLI-based graphics cards with 50times more transfer bandwidth than the older technologies.
Price: $760
If you are looking for gaming in HD quality and stunning VR in best value, AMD's Radeon RX 580 can be the right buy for you. It's incredibly powerful with a relatively large video memory and also an inclination to deal with the latest graphics APIs.
It offers some incredible effects with 14nm Polaris 10 chip in association with the 4th Gen GCN architecture. Best of all, it comes with increased base clock speed compared to the RX 480 graphics cards. Moreover, it features 36 compute units along with 230 stream processors. The memory is the same as the predecessor, that is, 8GB of RAM of GDDR5 offering a complete memory bandwidth of 256GB.
Price: $210
RTX 2060 is another dynamic graphics card from the NVIDIA range that runs on Turing architecture. This empowers the graphics with the amazing performance, live ray-tracing, and power of AI to the newly released games.
It offers 6 times the performance than its predecessors and gets the live ray-tracing feature and AI to the latest games. This graphics card is equipped with a futuristic 6-phase power supply that helps with ultimate overclocking. It also comes loaded with dual-axis and 13-blade fans that keep the system cool and noise-free.
RTX 2060 comes equipped with an exclusive hardware encoder that allows the option to game and stream at the same time in high-quality. OBS (Open Broadcaster) software, on the other hand, offer a superior quality live stream. The GPU pushes for the best speed and performance with increased workloads and more.
Price: $350
This high-end graphics card by NVIDIA is designed with 12nm process. It works on the TU106 graphics processor with support for DirectX 12. The graphics processor is relatively a bigger chip that comes with 2304 shading units. It also features 64 ROPs, and 144 texture mapping units.
What helps optimize its speed are the 288 tensor cores. In fact, it also features 36 real-time ray-tracing acceleration cores. While the 8.192 GB GDDR6 memory on the card is linked with the help of 256-bit memory interface, the GPU works at a frequency of 1410 MHz. That's not all, as it can be increased to even 1620 MHz, while the memory operates at 1750 MHz.
Price: $500
The GYX 1080 Ti Mini as it's called is the world's smallest, yet the most advanced graphics card known. It's not just known for its high-performance, but also for its power efficiency using the NVIDIA Pascal architecture. With a 2-card slot and amazingly short height (at just 211mm), it focuses on saving space for the users, as well as for the heatsink.
It comes equipped with IceStorm cooling technology, VR-enabled, with gaming capability, and with support for up to 4 displays. With a huge gaming horsepower using the 3584 NVIDIA CUDA cores and 12 billion transistors, this compact GPU offers an unparallel gaming experience. Apart from incredibly smooth gameplay and cinematic experience, it also features a complete 360degree image capture option. Yes, even in VR mode!
It offers truly futuristic VR experience with minimal latency and plug-and-play option with headsets from top brands.
Price: $1189.95
Conclusion
Choosing the right graphics card becomes all the more important if you are an avid gamer and you are naturally looking for best speed and performance. While the quality of graphics and noiseless experience is important, you must also focus on the fact that whether it supports the latest features like VR capability along with real-time ray-tracing, plug-and-play option, or advanced image capture. Once you know you have what you require, you can get the best value. So, choose from the above and there's no stopping from an unrivaled gameplay experience.