Who would have ever thought that one day our lives would be dependent on technology and computers. Then, with the technology revolution, came the virtual machine software that copies the look and behavior of a computer and can be run on separate windows, on the computer. For instance, you can run a Windows OS desktop on a MacOS or a MacOS instance on a Windows computer, and more such combinations.
Some of the features of a virtual machine software includes, an individual computing environment within the main computer, allows guest login, and allows a group of individual host computers to connected together and behave as a single host with guests. Moreover, it also allows you to control the functioning of the guest programs. With these useful features, you have the option to access the OS or the applications of the centralized machine, you can use the functions, server and even share data of the other OS on the host PC, perks up the environment with the hypervisor hardware allowing multiple guests, keeps your data safe and secure, and best of all, gives you the real feel of another machine on your machine.
The software creates a physical computer like environment and works as a great alternative for a real device. Sounds interesting? While there are many virtual machine software programs available online, it could be challenging for you to find the one that suits you the best. Therefore, if you wish to try this program, here's a comprehensive list of top virtual machine software for your Windows 11 PC.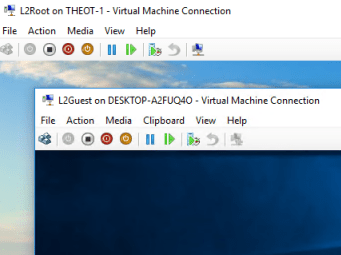 Hyper-V by Microsoft is a virtualization software that comes built-in with the Professional or Enterprise versions of Windows 8 and above. It allows you to run different operating systems on your Windows PC as virtual machines. In addition to virtualizing your Windows OS, it can also virtualize hard drives, network switches and other hardware components.
Some of it's major features to look for:
It allows you to develop applications, operating systems and upgrades and even test them.
It's not restricted to just your device, but can also be used for virtualizing of the server and is available in three versions – for Hyper-V servers. for Windows Servers and for Windows 10.
It lets you run software that's compatible with a previous Windows version or other operating systems.
It allows you to try other operating systems, and makes it convenient for you to build and delete these operating systems.
While it does not require any added software to create virtual machines, it does require a CPU that supports hardware virtualization. For instance, it could work with Intel VT or AMD-V. Although it's built-in with the above versions, it needs to be installed.
Price: Free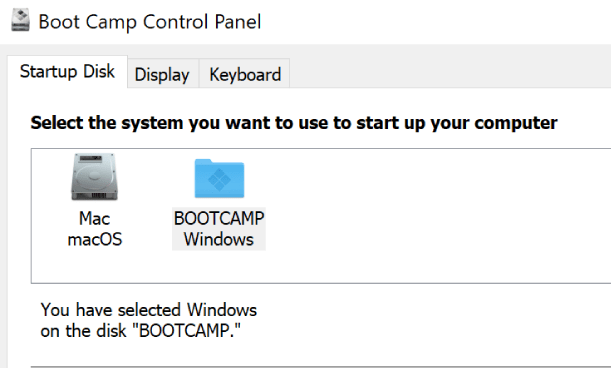 Boot Camp software is a virtual machine used for running Windows on a Mac. You can use the program to install and run Windows natively on your Mac without rebooting, or you can use it to run Windows apps in co-ordination with your normal Mac applications.
Features:
It makes it easy to run Windows on your Mac without buying a new computer or installing an emulator
This virtualization software provides the user the ability to run multiple operating systems on one physical machine.
It allows you to update the AMD graphics drivers of Windows Application within the software.
Does not need to be downloaded separately.
It's compatible with all major operating systems, including Windows 10, macOS Mojave, Linux Mint 19.2 and more.
With the help of this free software you can use an Apple keyboard or a specially designed Windows keyboard with your Mac devices.
Price: Free and built-in for Mac device.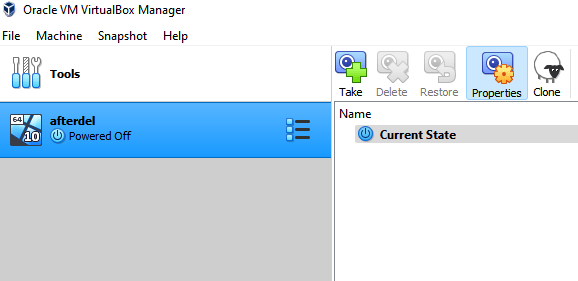 Oracle VM VirtualBox is a free and open-source hypervisor for x86 computers currently being developed by Oracle Corporation. It was initially released in January 2007 as a source code fork of Sun Microsystems' abandoned "Project Avatar" project, but it now supports other platforms such as ARM. It allows users to run multiple operating systems on a single computer and is compatible with Linux, Mac OS X, Windows and Solaris platforms. It is also available in different languages including English, French, Turkish, Portuguese and many more.
Features: 
It allows you to run multiple guest operating systems on a single host operating system.
It provides the necessary tools for transferring files between the host and guest, facilitates sharing clipboard contents, works with most USB devices, supports 3D virtualization and more.
It also provides many tutorials that helps new users to get a grasp of the software.
Comes with a collection of emulative and tailored virtual machines that can help you with targeted development requirements.
It features a developer community that releases the new versions at frequent intervals.
Moreover, it comes with a collection of guest additions that are packages that allow you to enable extra features in your virtual machine such as shared folders, custom boot options, and window management modes. They can be downloaded from Oracle VM VirtualBox website if not installed with the software installation package.
Price: Free and open source.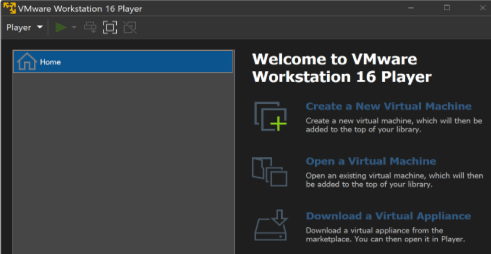 VMware Workstation Player is another great free hypervisor-based virtualization software in the category that allows you to run more than one operating systems on a single host server. Best of all, it's compatible with Windows, Linux, Unix and other operating systems. Among its other features are as below:
Features:
VMware Workstation Player comes with a wide range of features that make it a fully-fledged software for creating isolated workstations.
It provides support for vSpehere and ESXi and helps them run as virtual machines on the desktop.
It offers complete online security for running the virtual desktop.
With the Pro version, you can remove bugs and send clean codes on time and virtualize almost any x86 OS.
It allows you to run virtual machines using the hypervisor technology, and also any other external OS.
You can also build and manage IPv4 and IPv6 virtual networks with extra latency and bandwidth simulations.
You can test new software on different configurations without affecting existing data or application.
As a bonus, it also supports DirectX 11 and OpenGL 4.1, which means that your virtual machines will be able to use the latest graphics technologies in games and 3D rendering programs without slowing down performance significantly.
Price: Free for personal use; Pro version starts from $149.
If you are looking for a hypervisor for free, then this software could be a great alternative. It's an open source software and a powerful virtualization program that's designed for x86 and AMD64/Intel64 based devices. This product is developed  for businesses as well as for home use.
Features:
It allows you to resize the window and even use the drag-and-drop function.
It offers you the freedom to run any application on your computer.
This feature rich software is available under the GPL (General Public License) terms, runs on Windows, Linux, Macintosh, and Solaris host and is compatible with a long list of guest operating systems.
Built on Linux and KVM and with complete support from Red Hat, Red Hat Virtualization enables a true hybrid cloud experience, providing a single management console for both your on-premise and off-site virtualized environments. It helps you address the challenges of running multiple heterogeneous hypervisors from different vendors. Its flexible architecture also enables you to easily migrate workloads between private cloud and public cloud providers as your business needs change.
Features:
Being an open-source software, it's a cost-effective way to virtualize your environment.
It's also very easy to learn and implement.
Transforms the Linux and Windows projects into a virtual environment for optimized performance.
It supports cross-platform integration that helps you from creating to migrating multiple projects on plenty of external hardware or software, using a single virtualization platform.
Responsive tools make it easy to set up.
Moreover, it's free for up to 4 hosts or 50 virtual machines (whichever comes first), you can install it on an existing infrastructure, including bare metal, AWS, and OpenStack environments, and there's no additional cost for advanced capabilities like live migration and storage management.
Price: $999/per managed hypervisor socket pair/Year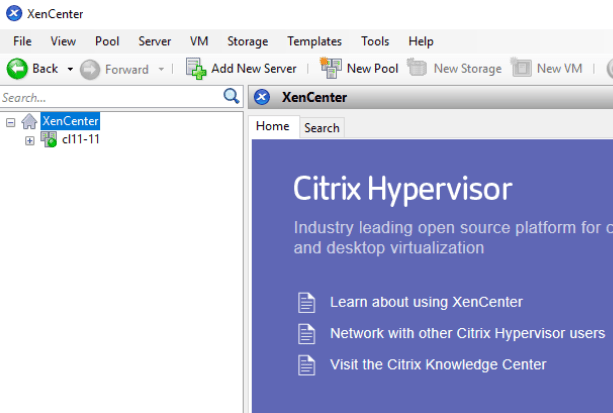 It's a powerful remote access server that allows users to work remotely, using computing resources from an external remote location. In essence, it is a virtualization technology that allows you to set up and run multiple operating systems on one physical machine. The main goal of Citrix Hypervisor is to build a seamless connection between the user and the server.
Features:
It can be used on personal computers, laptops, and mobile devices.
It's makes it possible for companies to manage and deliver applications and desktops to employees and customers anytime and anywhere without the need of upgrading their infrastructure.
It streamlines your operational management and offers an enhanced user experience.
Additionally, it equips you with advanced graphics, rapid virtualization and a safe and secure virtual environment.
Price: Starts from $15/user/month.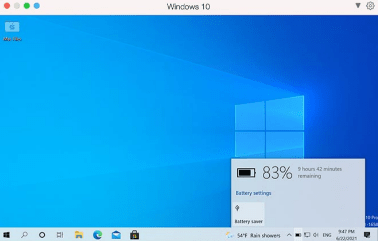 This is yet another powerful virtualization software program  that allows users to run Windows on their Macs. The program creates an entire virtual operating system, which means you can install all of your favorite Windows programs on your Mac without sacrificing performance and all of that with no reboot required. The software also makes it easy to transfer files between your Mac and Windows environments, so you'll always have the documents or apps you need.
Features:
Those running a Chrome brand device can run Windows straight on its desktop and its the first of its kind on the world.
It allows you to get your hands on the apps and data from any computer and OS, and from any location.
It also offers the business version that's perfect for you as a professional and also for your team and for the IT managers.
Best of all, since it's available as a simple plug-in, it provides combined management for all devices (PC, Apple and Mac) concurrently. It also features more than 30 useful tools that can clean your hard drive, keep your private files secure, capture screenshots and more in just a single touch.
Price: 14-days free trial available; Pricing starts from $79.99/Yr.
This software is a free utility for monitoring and managing VMware virtual machines. You can use this program to restart VMs on the host, migrate VMs between ESX Servers and troubleshoot VMware issues. All you need to do is install and run VM Monitor inside of an existing vCenter Server environment.
Features: 
It offers 50 available monitors to keep a watch on your VMware ESXi hosts.
It monitors the key parameters for the VM hosts, for instance, CPU, RAM or the disk usage.
It notifies you of any issues with the availability and performance.
It automates the repairing process for example, restarting the server.
Moreover, it optimizes the entire monitoring process by generating integrated reports and dashboards.
Price: Free
This is among the top virtualization software programs that keeps an eye on and manages the virtual machine for best performance. This comprehensive tool is designed to bring and arrange all the observations under one roof offering a complete view of the health and overall performance of all the virtual machines for instance, Hyper-V, VMware, and others, all at one place. So, it's works as a compiler and manager in whole.
Features:
Complete management of the virtualization machines in a single place.
It offers a range of robust tools for capacity planning, manages sprawling of virtual machines, projects recommendations, manages VM performance across all environments including, cloud, hybrid, and on-premises, and more.
From server or virtual to storage framework, it seamlessly manages the health of the complete environment.
Among its other major features are, offering a performance issue monitoring tool and resource monitoring tool for Hyper-V, monitors performance for Nutanix AVH, keeps an eye on the server virtualizations, tool guide on how select the best VM, and so on.
Price: 30-days free trial; $1716 (one-time) fee.
Conclusion
The above list indicates the most popular virtual machine software programs. Some of them can be used on your computer to create a sandbox, while others help you to run virtual machines on your devices. Whatever type of virtual machine you want to run, there's bound to be a program out there that is perfect for you!
With these tips (and tools), I am sure that you will find the best virtual machine software for your Windows 11 device