While running a script on your Windows 10 computer you may see an error message "STATUS_IN_PAGE_ERROR, Error Code- 0xc0000006". This problem is more prevalent for the users who run Visual Basic Scripts (VBS) frequently on their system. Follow these easy fixes to solve the issue on your computer.
Initial Workarounds–
1. Reboot your system and try to run the script again on your computer.
2. If you are using any firewall or antivirus, disable or uninstall it. Then, try to run the script again.
Fix-1 Modify the value of AppInit_DLLs
AppInit_DLLs is a registry key that notes the number of crashes that affect other softwares. Sometimes, this key can corrupt the system and result in STATUS_IN_PAGE_ERROR.
NOTE–
But, before going ahead to the main process, we strongly suggest you create a backup of the registry on your computer. After opening Registry Editor, click on "File" > "Export" to create the backup.
If anything goes wrong you can retrieve your registry by simply importing the backup.
1. Click on the Search box and then type "regedit".
2. Now, click on "Registry Editor" from the search results to open it on your computer.

3. In Registry Editor window, on the left-hand side, navigate to this location-
Computer\HKEY_LOCAL_MACHINE\SOFTWARE\WOW6432Node\Microsoft\Windows NT\CurrentVersion\Windows
4. Now, on the right-hand side, double click on the "AppInit_DLLs" registry key.

5. In the Edit String window, keep the 'Value data:' box blank.
6. Now, click on "OK".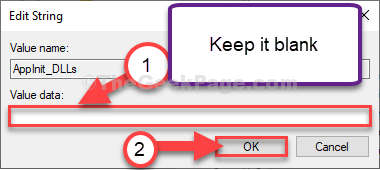 Close the Registry Editor window.
Reboot your computer to let the changes take effect.
After rebooting your computer run the script on your computer again.
Fix-2 Run a DISM scan
Running a DISM scan on your computer will fix the issue.
1. To open an elevated Command Prompt window, type "cmd" in the Search box beside the Windows icon.
2. Then right-click on "Command Prompt" in the elevated search result and then click on "Run as administrator".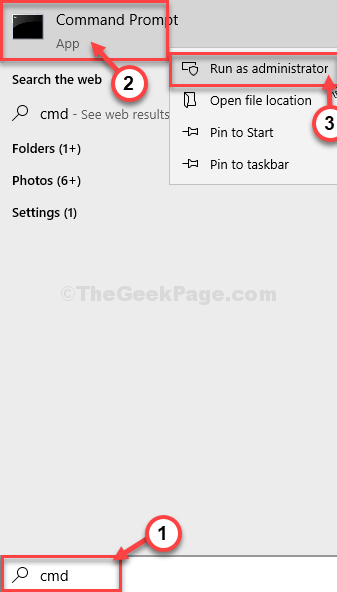 3. In Command Prompt window, copy-paste this command and hit Enter to execute it on your computer.
sfc /scannow


Wait for a while.
4. To run the DISM scan on your computer, copy-paste this command and hit Enter. 
DISM /Online /Cleanup-Image /RestoreHealth

All of these commands will take a while to scan/ repair your system files.
5. Try running chkdsk command also, just copy and paste the command given below in the command prompt window.
chkdsk /r /f /C
Wait for some time to get it fully executed. Once done, close the Command Prompt window.
Reboot your computer to complete the scanning process.
Try to run the application on your computer again. Check if the error is still there or not.
Fix-3 Try a repair Install
Try a repair Install of the program if possible. For example , if you are getting this error for Microsoft Office, then try the following steps given below.
1. Press Windows key + I together from your keyboard to open settings.
2. Click on Apps .
3. Click on Apps and Features in the left menu.
4. Now, search Office in the search box located in the right.
5. Click on Modify.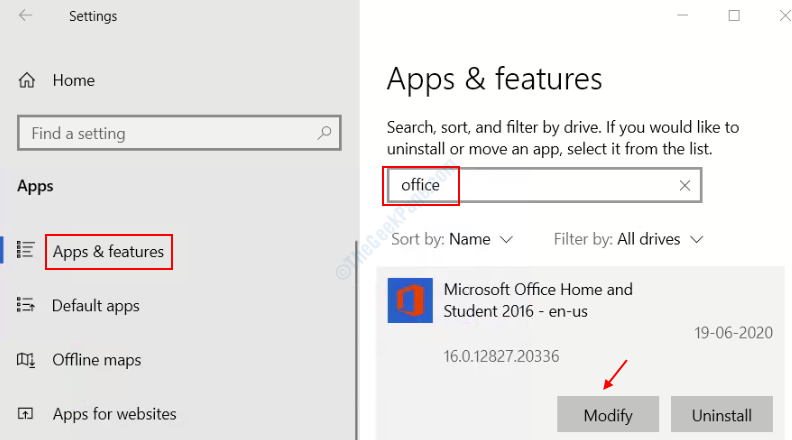 6. Now, click on repair

Sambit is a Mechanical Engineer By qualification who loves to write about Windows 10 and solutions to weirdest possible problems.