Group Policy Settings control certain parameters of administrative and non-administrative accounts on your computer. In a simpler sense, it differentiates between what the rights a certain account will enjoy depending upon the account type.
In case if you want to reset Local Group policy settings on your computer simply execute these commands and the policy settings will be reset in no time at all.
Reset Local Group Policy Settings on Windows 10-
Follow these steps-
1. Type "cmd" in the search box which is located at the bottom-left corner of your screen.
2. Once you see that the Command Prompt has appeared on your screen, right-click on it and choose "Run as administrator".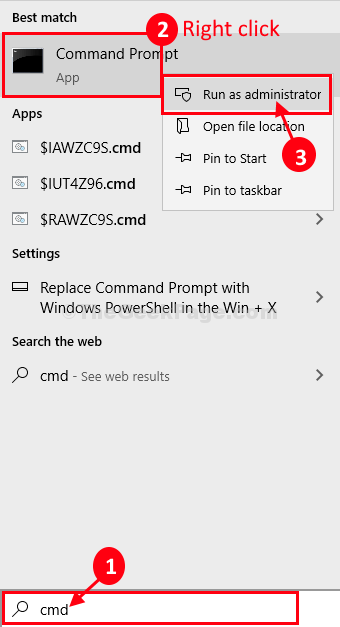 Command Prompt with administrative rights will be opened.
3. To remove all the group policies that are active on your computer, copy-paste these codes and hit Enter after each of the commands.
RD /S /Q "%WinDir%\System32\GroupPolicy"

RD /S /Q "%WinDir%\System32\GroupPolicyUsers"

gpupdate /force

Once you have executed these commands, close the Command Prompt window.
Reboot your computer.
That's it! All the local group policy settings will be reset to default settings.