Some users have recently complained about facing a lag issue whenever they are plugging in their Razer Huntsman keyboard. Though this seems prominent in the Razer Huntsman Mini case, it may be seen in other Razer keyboard variants also. If you are experiencing lag or the taskbar crash, follow these easy fixes to quickly solve the problem.
Workarounds –
1. Try to plug in the Razer Huntsman keyboard to another port of your computer.
2. If another computer is available, plug it into this device. Check further whether it is working or not.
Fix 1 – Disable HID-compliant devices
You have to uninstall all the compliant devices from your computer.
1. First of all, press the 'Windows key+X' keys together.
2. Then, click on the "Device Manager" to access the Device Manager.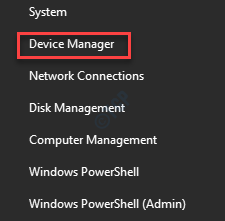 3. Once the Device Manager opens up, just expand the "Human Interface Devices".
4. Here you will see a list of HID-compliant devices.
5. Right-click on the first device "HID-compliant consumer control device" on the list and click on "Disable device" to disable it on your computer.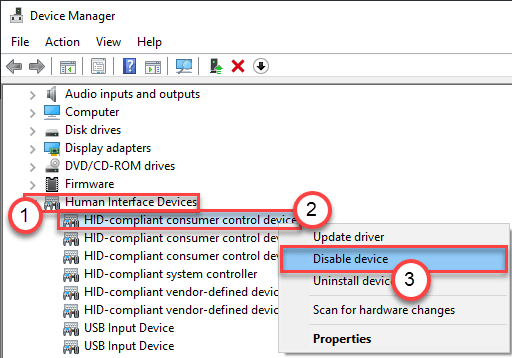 6. After that, right-click on the second device in that list and click on "Disable device" to disable the device.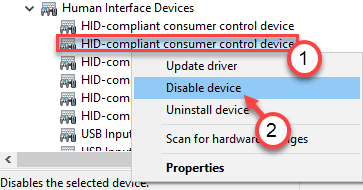 7. This way, disable all the HID devices on that list.


Once you have disabled all the HID devices, restart your computer once.
After restarting your computer, disconnect and re-attach the Razer Huntsmans mini keyboard to the system.
Check if the problem is still there or not. If Windows crashes/lags, then one of these devices is the root cause of your problem.
You have to take the help of the trial and error method to sort out which is actually causing this problem.
1. Open the Device Manager again.
2. Then, re-enable the HID devices that you have disabled in the first place.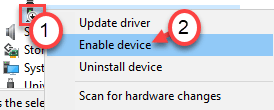 3. Restart the computer once.
4. Plug in the Razer keyboard.
After enabling the device and plugging in the device if your Windows lags or crashes, then understand that this particular device was the main culprit.
You can uninstall or disable this particular device to get rid of the issue.