Are you unable to connect to the internet as 'The proxy server is refusing connections' error message is shown in Mozilla Firefox? If it is, don't worry. There is a very simple fix to solve this issue. This is a problem associated with the wrong proxy server settings in Firefox. 
Fix: Configure proxy access in Firefox-
Configuring proxy settings in Firefox will solve this issue for you. Simply follow these easy steps-
1. Open Firefox on your computer.
2. Now, on the top-left corner of the Firefox window, click on the three-bar menu and then click on "Options".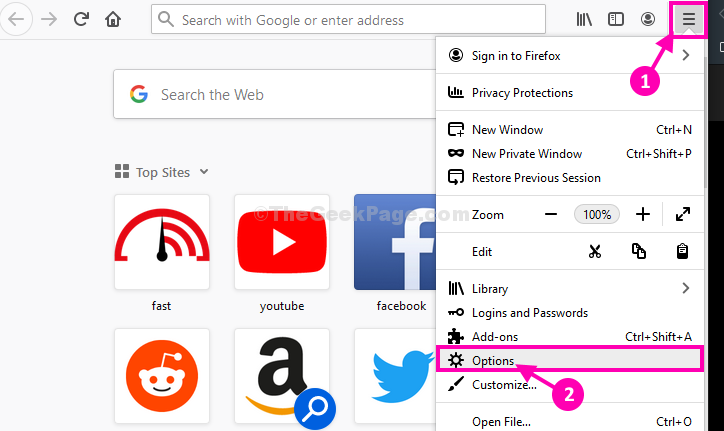 3. Scroll down through the Options page until you notice "Network Settings".
4. Now, click on "Settings" on the bottom-left corner of the screen.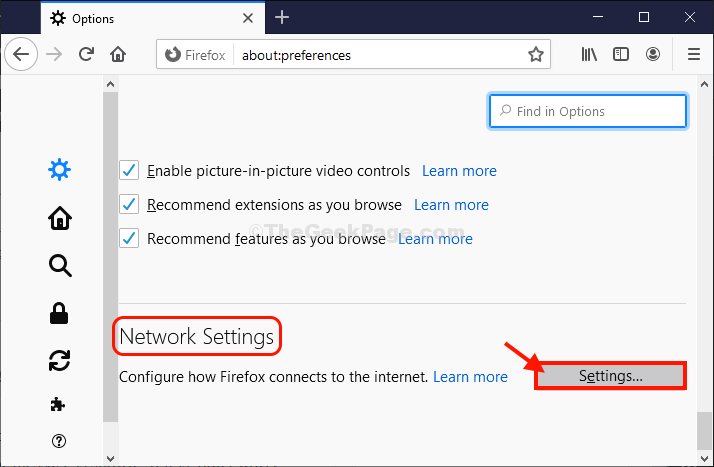 5. In the 'Configure Proxy Access to the Internet' settings, click on "No proxy".
6. Finally, click on "OK".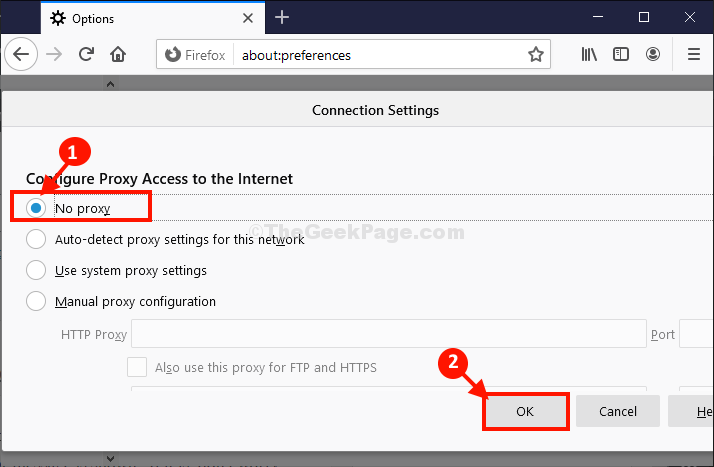 Close Firefox window.
Open Firefox again on your computer and try to access the internet.
It will work for sure.