Most iPhone users make use of the lightning adapter on their iPhones to connect the 3mm headphones to listen to music, videos, etc. There are several iPhone users who reported that they started experiencing an issue where the lightning adapter they were using suddenly stopped working on their iPhones.
Some iPhone users even noticed that they got an error message while trying to connect the headphone via a lightning adapter and it said "This accessory may not be supported."
The reason that could be responsible for creating this issue is one of the following mentioned.
Internal minor technical errors on the iPhone.
Lightning adapter settings errors.
Bluetooth is enabled on the iPhone.
Dust/Dirt might be accumulated inside the lightning port.
In this article, you will learn how to fix the issue of the lightning adapter not working on your iPhone using the fixes explained below.
Fix 1 – Clean the Lightning Port
When dirt or dust particles are filled inside the lightning port, it will block the lightning adapter or other accessories from connecting to the iPhone.
So to fix this issue, you can try cleaning the lightning port by inserting the toothpick or using the toothbrush very carefully and gently.
NOTE – Please ensure you don't apply pressure while cleaning that can permanently damage the lightning port.
Fix 2 – Restart your iPhone
If the iPhone has any internal technical issues, some issues as discussed mentioned above in this article can occur on the iPhone. Now you should clear these software bugs within the iPhone by restarting the iPhone.
Once your iPhone has been successfully restarted, you can see that the lightning adapter has started working on the iPhone.
Fix 3 – Forget the Lightning Adapter From the iPhone
Step 1: You should click on the settings icon to open the Settings app.
Step 2: Once the settings page appears, select the Sounds & Haptics option from the list as shown.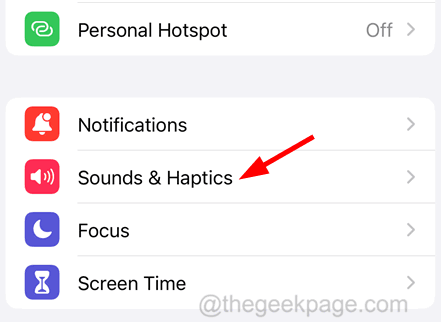 Step 3: Now under the Headphone Audio section at the top, click on the Headphone Safety option.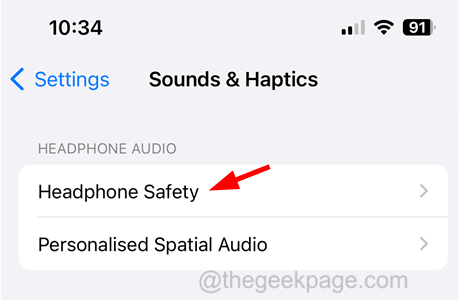 Step 4: On the Headphone Safety page, an option appears called Lightning Adapters after you have connected the Lightning adapter to the iPhone.
Step 5: Tap on the Forget All Adapters option to forget all the lightning adapters' details saved on the iPhone.
Fix 4 – Turn off the Bluetooth settings
Step 1: Open the Settings app and then you should click on the Bluetooth option.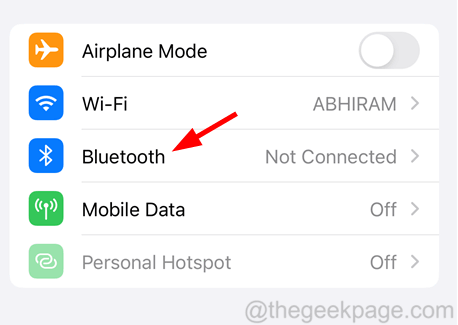 Step 2: Now disable the Bluetooth option by clicking on its toggle switch to grey color as shown in the below screenshot.

Step 3: After Bluetooth gets disabled, iPhone disconnects from the other Bluetooth speaker and the lighting adapter will start working normally like earlier.