Internet connectivity is very important for everybody these days for any purpose. Be it any project work, online meetings, or simply browsing. When this gets interrupted, users tend to get disappointed because of it.
Recently, many iPhone users have reported that they are having some issues with their iPhones where it keeps switching between the Wi-Fi and the mobile data. This is making iPhone users frustrated.
This problem has been raised on the iPhone only if the Wi-Fi signal gets weaker and technically due to enabling a setting called Wi-Fi assist on the iPhone. Don't worry if you are also one of them. We have come up with some solutions given below in this article that will resolve this issue and the iPhone will not keep switching between Wi-Fi and mobile data anymore.
How to Stop iPhone from Switching Between Wi-Fi and Mobile Data Automatically
Step 1: Open the Settings app on your iPhone first to proceed.
Step 2: After the Settings page opens, scroll down and select the Mobile Data option by clicking on it as shown below.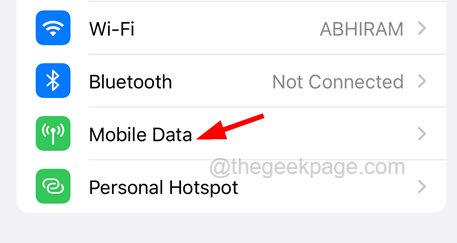 Step 3: Scroll down the Mobile Data page to its bottom and look for a setting called Wi-Fi Assist.
Step 4: Disable this setting by tapping on its toggle button as shown below.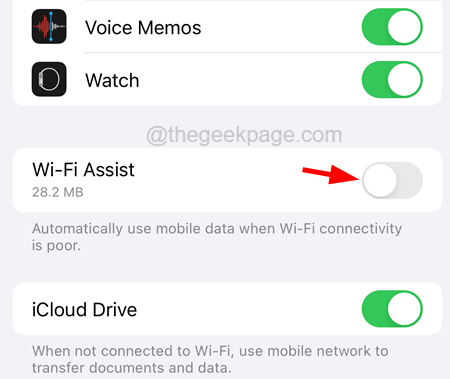 Step 5: This makes sure the iPhone does not switch to Mobile Data when the Wi-Fi signal gets weak.
Step 6: You can also disable the Mobile Data itself instead of Wi-Fi Assist by tapping on the toggle switch at the top of the Mobile Data page as shown in the image below.