Mozilla have introduced a new feature called suggested sites tile which displays a suggested site in your new tab page. Suggested sites feature is being introduced with firefox 40. So, if your firefox is updated to the most recent version, you can see this feature in the new tab. With this feature Firefox is choosing advertising to support its foundation. But, this feature is optional and you can always turn it off to disable it. Lets see how to disable suggested sites feature in Firefox Browser.
Step 1 – Open a new TAB in Firebox Browser.
Step 2 – Click on Gear Icon situated in Top right.
Step 3 – Uncheck the option saying include suggested sites.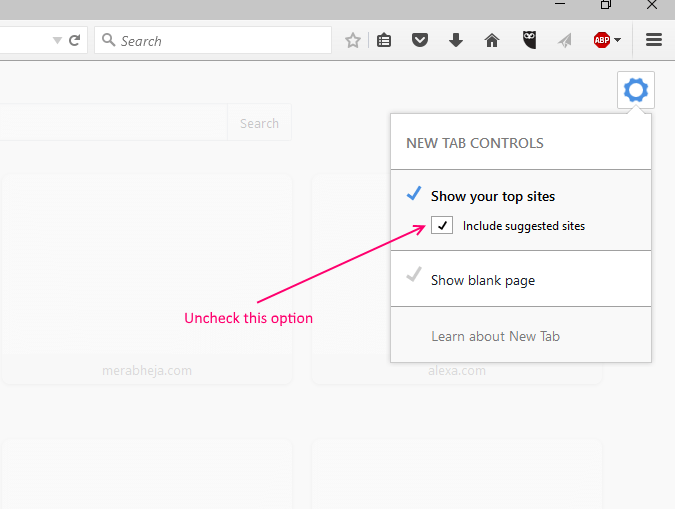 Step 4 – If you do not want even the top sites feature, then you can click on show blank page also. Top sites are those sites which you visit the most in Firefox browser.
You have just disabled the suggested sites feature in Mozilla. If you want to enable it again and feel generous towards mozilla, then click the gear icon again and check the option again.