In the previous versions of Windows, sharing folders was a pretty hefty task. In Windows 10, sharing has become a lot simpler. Some of the sharing options in Windows 10 provides full control (i.e. Reading and Writing) to the users.
The Sharing feature is widely used in those places where the number of users are many i.e. offices, workplaces etc.
In this article, we'll follow certain steps on how to Share a folder in Windows 10:
Step 1: Right click on any folder you wish to Share and click on "Properties".
For instance, right click on "Share" folder and click on "Properties" in a sub-directory.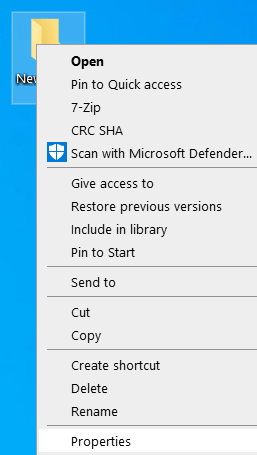 Step 2:
In Sharing Properties window, click on "Sharing" tab.
Under the "Network file and Folder Sharing" section, click on "Share".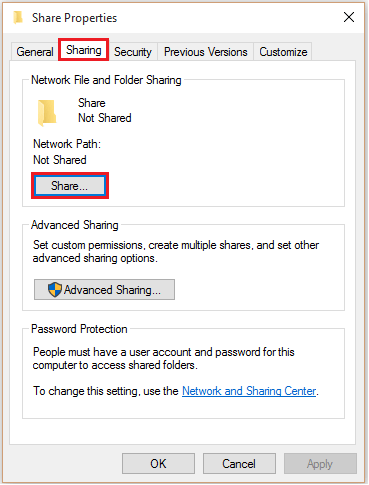 Step 3: Type the name of the people with whom you wish to share this folder. You can also click on add to add the people with who you want to share.
After adding to it to the list, click on "Share".
If you want to share this with everyone connected on LAN, Type Everyone and click on Add.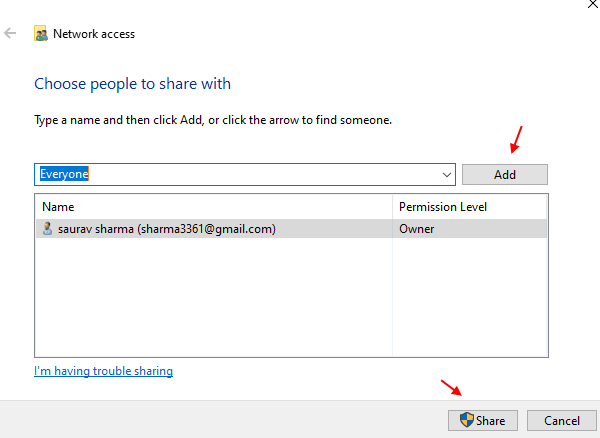 Step 4:
If you wish to control the read and write access of this folder while sharing, click on "Advanced Sharing" in the "Share Properties" window.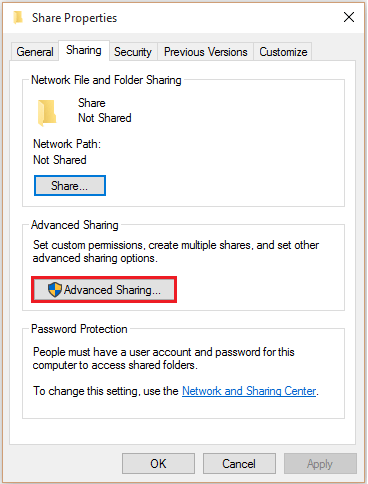 Step 5:
Enable the check mark which says "Share this folder" & click on "Permissions".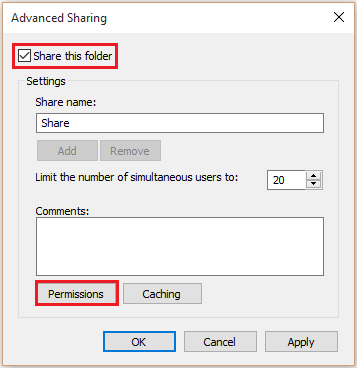 Step 6:
Enable the check mark next to "Full Control".
Click on "OK".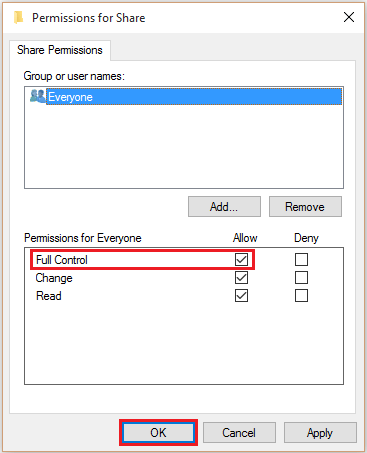 Note:
Now, modify the permissions in the "Security" tab for providing full control of folders while sharing.
If "Security" settings are not altered, the one having least amount of access in "Sharing" and "Security" will be considered while sharing.
Step 7:
Click on "Security" tab. For changing permissions, click on "Edit".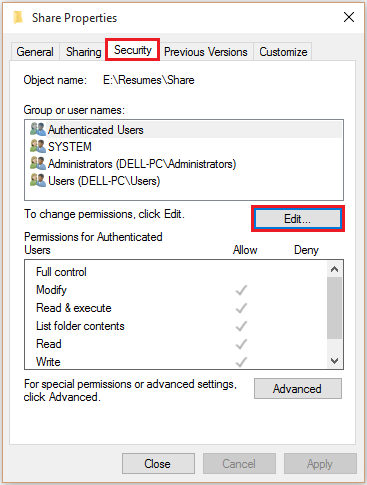 Step 8:
Click on "Add".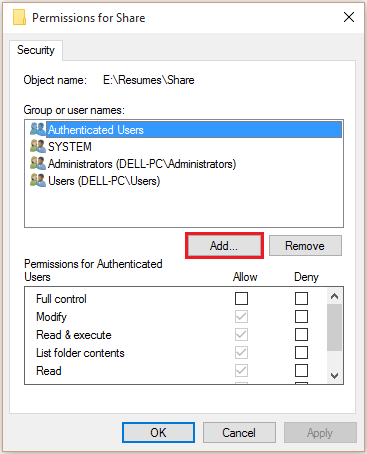 Step 9:
Enter "Everyone" in the object names & click on "OK".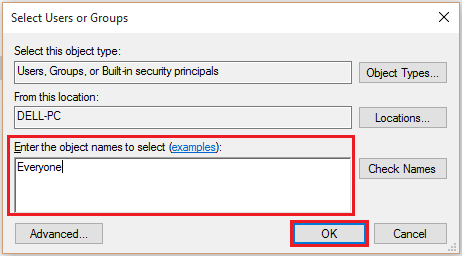 Note: There are various object names pre-defined in Windows. For more info on object names, click on the link "examples".
Step 10:
In the user names section, select "Everyone". Enable the check mark next to "Full Control".
Click on "OK" to complete the whole process.