The Screen Time feature introduced by Apple has some great benefits. We can set limits to the App daily usage and check weekly usage patterns. This can help us manage our digital lives better. One of the features as part of Screen Time is the hourglass icon. The hourglass icon that appears next to apps on an iPhone is an indication that the app usage limit has been reached for the day. However, sometimes this icon can be utilized for optimal app usage through the Screen Time feature on iPhone. This provides flexibility for users who are eager to use their apps and also put control over their usage. This can be used to put in place parental controls as well. Parents can now ensure their child will use a particular time limit which can be indicated by the hourglass symbol.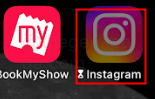 Step 1: Open Settings on your iPhone.
Step 2: Go to Screen Time.

Step 3: On the next page, select App Limits.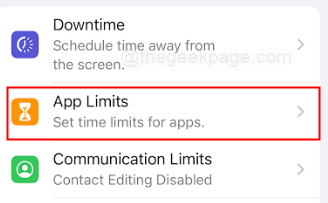 Note: In this section, you will see all the Apps for which you have set Screen Time limits.
Step 4: Select Instagram.

Note: Enter the Screen Time passcode if and when prompted on the next page.
Step 6: Select the Delete Limit option at the bottom of the page.

Step 7: In the pop that appears select Delete Limit again.

Note: You will see that there is a particular time limit set for the app. Hence the symbol of the hourglass that appears next to the app indicates how much time you have used as per the prescribed limit for the day.
While it is a useful feature and can be beneficial, it can also frustrate some users as the Apps appear dark after the prescribed limit is reached. By following the steps outlined in this article you can remove the Hourglass icon that appears next to the apps. That's it, Folks! Please do let us know in the comments section how you utilize your Screen Time feature on your iPhone.