You may have noticed that sometimes when you use the same Apple ID on most of your iPhones or other Apple devices, there is a chance that the data like call history and other stuff from one device might get into another iPhone.
This can create confusion between your Apple devices because of the Apple ID being used everywhere and the simple solution would be to remove the device from your Apple ID on your iPhone. Some users just want to remove some of their devices from their Apple ID for some apparent reasons like no longer using that device anymore, etc.
In this article, we are going to show you how you can do it easily using the steps explained below.
How to Remove A Device From your Apple ID on iPhone
Step 1: To remove a certain device from your Apple ID, please launch the Settings app on your iPhone first.
Step 2: After the Settings page is open, tap on the Profile Name at the top of the Settings menu as shown below.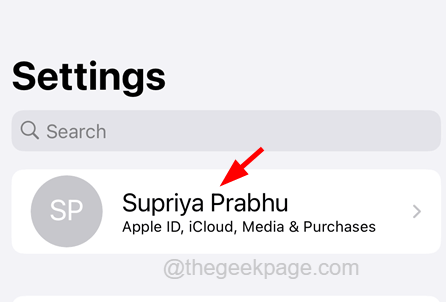 Step 3: Now allow the Apple ID page to load the list of devices attached to your Apple ID.
Step 4: After it loads successfully, scroll down to its bottom and tap on the device you want to remove.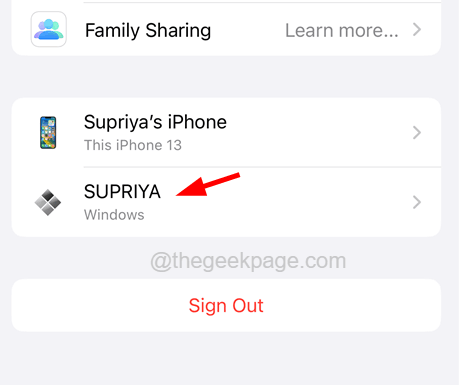 Step 5: Once it gets opened, at the bottom click on the Remove from Account option as shown in the image below.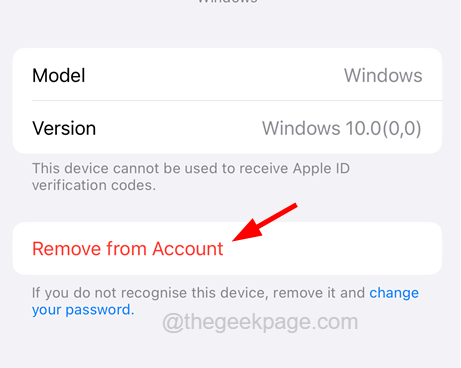 NOTE – You cannot remove the device you are currently using from your Apple ID. There will not be an option called Remove from Account. For that, you need to log in to the Apple ID Account page and browse to the Devices section and remove your device.