Do you know that with a simple registry edit, you can change the delay time of loading menus in windows 10. This trick is applicable to all earlier versions of windows as well. Normally menus load after a delay of 400 ms, but you can edit this delay time to say 100 ms to make them load 4 times faster. Now, let us see how to decrease windows 10 menu loading time.
How to make windows 10 menu Load fast
To decrease the windows 10 mkenu
Step 1 – Press windows key + r to open the run command box. In the run, type regedit and hit enter to open registry editor.
Step 2 – Now, browse to the following location via left menu.
HKEY_CURRENT_USER — > Control Panel –> Desktop
Step 3 – Now, once you reach to the desktop folder in the left menu, find MenuShowDelay in the right side.
Just double click on MenuShowDelay and change its value data.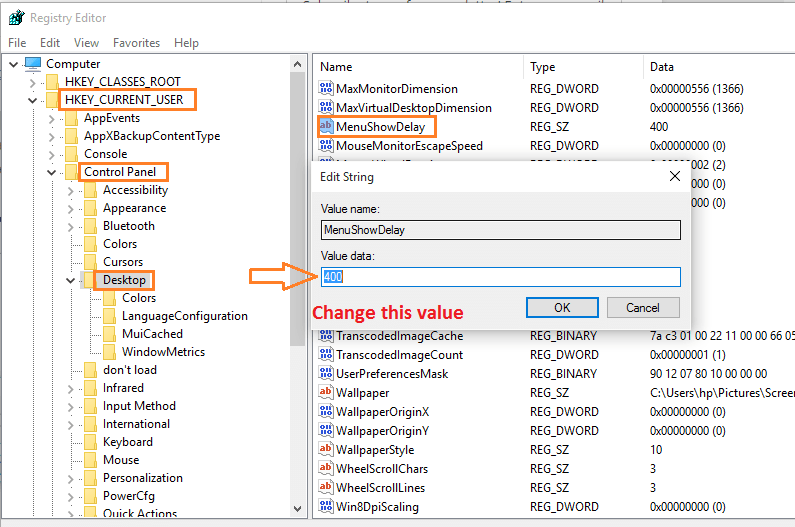 By default, the value data is set as 400 millisecond. You can change it to any value want. Do not set it to absurd low levels like 10 or 0. Because , they will pop up too fast and you will feel difficulty in opening menus. Try 200 or 100 and you will be surprised to know the reduction in loading time delay of menus. They will become 400% faster when you will change them to 100.