A PC runs and startup really fast in the beginning, but as you continue to use it, various issues show up. One of the most common of such issues faced by Windows 10 users is Slow Boot Speed. The boot speed gets slower over time and may go unnoticed for quite a while. Slow boot in Windows 10 is not something that is uncommon or unnatural. There could be several reasons to it, thus while you go on to speed up boot speed in Windows 10 PC, you need to take a holistic approach.
The reasons leading to slow boot speed in Windows 10 could be:
Some trouble with Windows 10 update
Too many programs starting up with Windows
Issues with Hard Drive
Virus or Malware attack, and more.
In the following article, we look at several methods to fix slow boot speed and Speed up boot in Windows 10. Let's start.
Methods to Speed Up Boot Speed in Windows 10
#1 – Clean Boot PC to Speed Up Boot in Windows 10
A Clean boot can be really helpful to fix slow boot speed in Windows 10. What a clean boot does? It only starts the essential programs that are required for Windows to boot. The rest of the programs and drivers will start as you need them while you operate your computer. This boosts the startup speed of Windows to a great extent and one of the top methods to fix slow boot speed in Windows 10.
Follow this article to Clean Boot Windows 10.
If a clean boot didn't solve your issue, try the next method.
#2 – Disable Fast Startup in Windows 10
Windows 10 comes loaded with a Fast Startup option in its Control Panel. Although it is supposed to help your PC to boot fast, it has been reported by users to do the opposite of it. In this solution, you will need to switch off Fast Startup in order to speed up boot in Windows 10. On the other hand, if the Fast Startup is disabled on your PC, you can try to switch it on to see if that works for you.
Follow these steps:
Step 1: Open the Start menu and in the Start menu search box, type Power Options.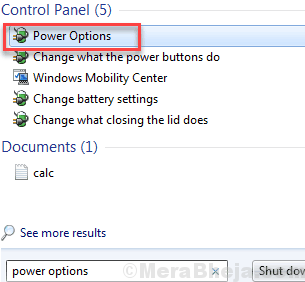 Step 2: The Power Options window that opens up. Click on the Choose what the power buttons do option available on the left panel.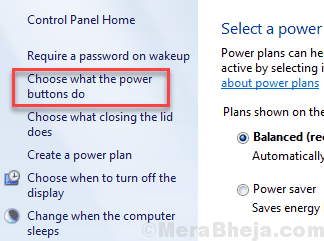 Step 3: Below on the new window that opens, see if the Turn on fast startup option is selected or not. If it is selected, deselect the option then click on Save Changes. If it is not selected, you can try selecting the option, then save the settings.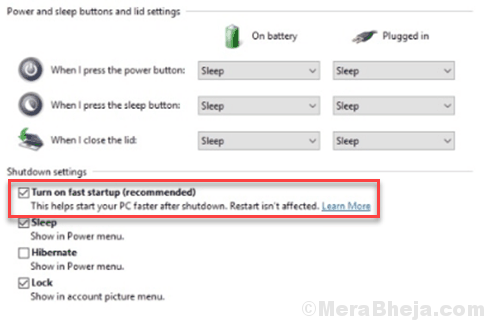 After saving the Power Settings, give your PC a restart. Notice the boot speed if your PC boots faster than earlier. If not, go to the next method.
#3 – Update Windows to Fix Slow Boot Speed
One of the things that you should make sure of is your Windows 10 version is updated to the latest version. Microsoft is constantly working on fixing things up for Windows 10. An older version or a troublesome version of Windows 10 could be the reason for your computer to act up slow. Checking for a Windows 10 update and updating it manually is a fairly easy task.
Here is a descriptive article which will tell you how to Update Windows 10 manually.
After you have updated your Windows 10 check if it helped to speed up boot in Windows 10. If your Windows is already updated or the method did not work, check out the next method.
#4 – Carry Out Disk Defragmentation
Disk Defragmentation is a process that can also affect your PC's boot speed. Over a period of time, so many data gets saved on your PC's hard drive and gets deleted as well. The process has a certain pattern to it, and because of this, some of the fragments of your hard drive stays empty and is not utilized unless you carry out a disk defrag. When these empty spots increase in number, may cause your computer to slow down. Which in turn will slow boot speed in Windows 10.
Here check out this stepwise guide to carry out Disk Defragmentation in Windows 10.
Note: The Disk Defrag process takes some time to complete, so it is suggested to be patient while you are at it.
#5 – Set Virtual Memory to Speed Up Boot Speed in Windows 10
Windows comes with a Virtual Memory feature, which uses some memory space from your PC's hard disk to use as a Virtual RAM. This is used when there is an unexpected load on the actual RAM. You can increase the size of the Virtual Memory allocated on your PC to fix slow computer. Here's how to do it:
Step 1: Press Windows + R keys. In the Run box that will open, type sysdm.cpl and press Enter.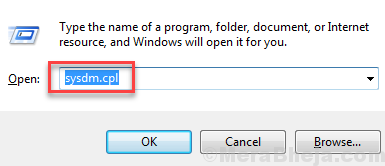 Step 2: The System Properties will open. Here, go to the Advanced tab. In the Performance section here, you will find a Settings button; click on it.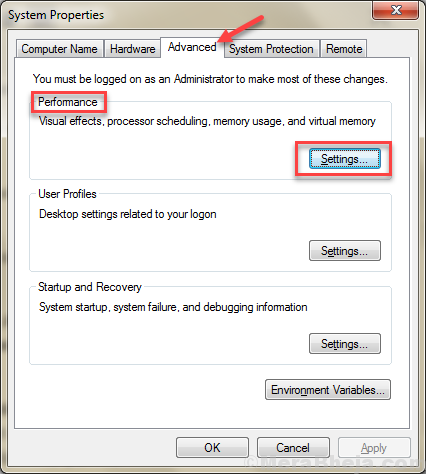 Step 3: In the Performance Options window that appears, go to the Advanced tab. Press the Change button in the Virtual Memory section.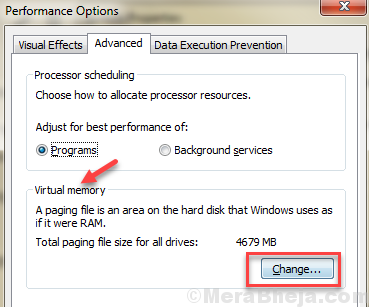 Step 4: In the new window that opens, deselect the Automatically manage paging file size for all drivers. After that, click on Custom size option. Enter virtual RAM values in the Initial size and the Maximum size fields (guide provided below).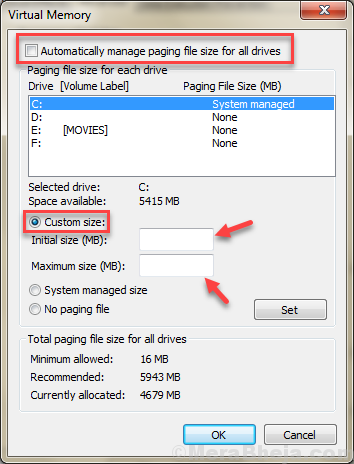 What should you enter in Initial size and Maximum size fields?
A Currently Allocated value is available at the bottom of the window. The Initial size box will need a higher value than Currently allocated value. In the Maximum size box, put the following value: 3 x value of your PC's actual RAM (max).
Note: Enter the values in MB (1 GB = 100 MB).
When done, click on the Ok button. After that, reboot your PC and see if this fix boot speed. If not, try the next method.
#6 – Antivirus and Malware Scan
Carrying out an Antivirus and Malware scan is important to Speed Up Boot of PC. If you already have an Antivirus and Antimalware installed, try to install another and check for threats. Here is a list of best Antivirus for Windows 10.
#7 – Reset Windows to Speed Up Boot in Windows 10
If none of the above methods work, you can start fresh by resetting Windows. This basically means reinstalling Windows on your PC without deleting personal files.
In order to fix slow boot in Windows 10, check out this brief article to Reset Windows 10 without losing Personal Files.
In the end,
let us know which one of the above methods helped your speed up boot speed of your PC. Also, let us know if you have any questions; you will hear back from us.