A few users when trying to run the applications on their system encounter the error "Application error 0xc0000906" wherein they will not be able to proceed further. This error may be encountered with one single application or various applications on the system. And this may be due to corrupted files, cache issues, using third-party antivirus which may block the software application, etc. In this article, we have a few solutions that might help users eliminate the error. Try executing commands to scan the system files and also disable the antivirus as described below. So let us start!
Method 1: Run SFC And DISM Scans
Step 1 – Open the command prompt as an administrator. To do that, type cmd in the windows search bar then hold the ctrl + shift keys together and hit enter
Step 2 – A user account control window will open, click on yes
Step 3 – Copy and paste the following command in the command prompt and hit enter. Or type the following command in the command prompt and hit enter
sfc /scannow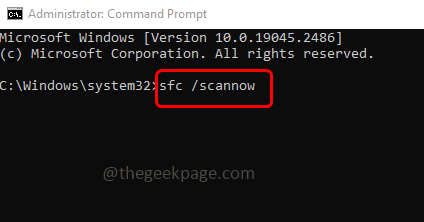 Step 4 – It will take a few minutes to execute and complete the process. Do not interrupt the process
Step 5 – Once done, copy and paste the following commands one by one into the command prompt and then hit enter
Dism.exe /online /cleanup-image /restorehealth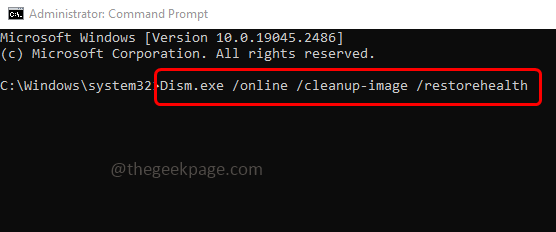 Dism.exe /online /cleanup-image /scanhealth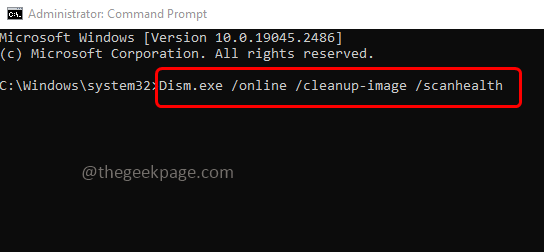 The above commands analyses the system and check if there are any system inconsistencies and also start the repair process. Hence it might take around 15 and more minutes to compete the execution process, do not interrupt in between
Step 6 – Once done, restart the system and check if the issue is resolved.
Method 2: Disable Third Party Antivirus Software
If you are using a third party antivirus on your system then disable it. Because it might be one of the reason for the application to cause the error. It might block the application related process.
To disable the third party antivirus, right click on the antivirus icon on your taskbar then click on disable. Now check if the issue is solved.
That's it! I hope the above provided information is helpful. Let us know which method you applied to solve the error. Thank you and happy reading!!