Many a times Online help articles tells you to update WiFi driver to fix certain WiFi issues. But when you Expand Network Adapters, there are so many WiFi driver adapters. To find out which WiFi Driver Adapter your PC is using, Please follow the steps.
How to Find out your Network Driver adapter with which you are connected
Step 1 – Press Windows Key + R together from your Keyboard.
Step 2 – Now, Write ncpa.cpl and Press Ok.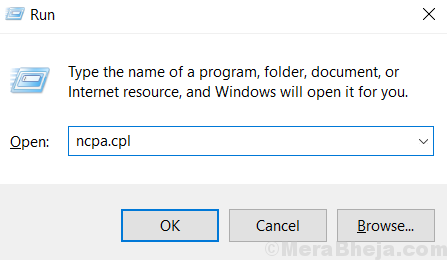 Step 3 – Note down the Greyed Out Description of the WiFi Adapter name. This is the Driver of Network adapter your wifi is using.