When the scrollbars are not active or in use, the Windows operating system allows users to specify whether they should be automatically hidden. Windows, on the other hand, keeps the scrollbars enabled by default.
If any user wants to enable or disable this feature on their system, then please refer to this post which helps them to know how to do it.
How to Enable or Disable Always Show Scrollbars in Windows 11
1. Pressing and holding Windows + U keys will open up the Accessibility page on your system.
2. Select Visual effects by clicking on it, which is present at the top of the Accessibility page.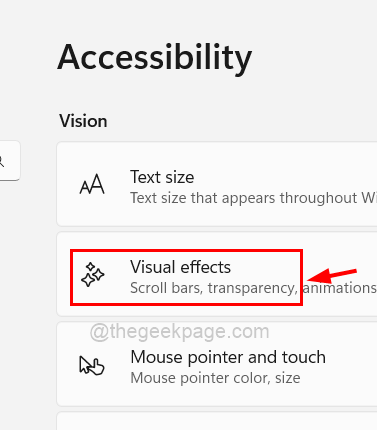 3. If you want to enable the Always show scrollbars feature on the system, tap on the Always show scrollbars toggle button to turn it On as shown below.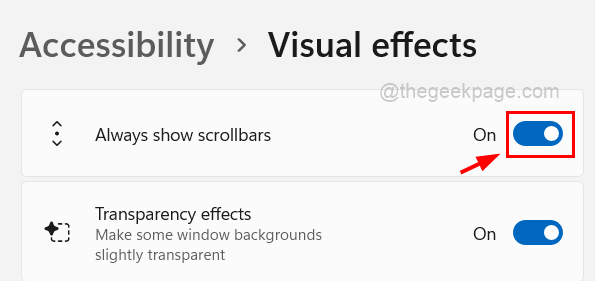 4. You can disable it anytime by clicking on the Always show scrollbars toggle button to turn it Off as shown below.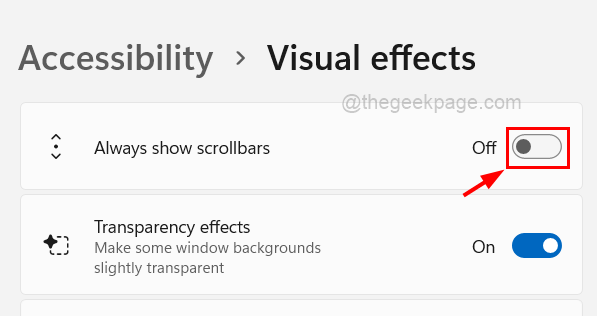 5. Close the Visual effects page after it is done.
Did you find this post informative? Please let us know in the comments section below.
Hey! I am a software engineer who loves to solve technical issues and guide people in a simple and effective way as possible. Currently writing articles on tech problems is my thing!