Microsoft has come up with a useful feature in windows 10 known as offline maps. You can choose to download a particular city, country or a whole continent (depends upon your data plan and patience) and then you can use that map even when you do not have an internet connection. This can be a life saver feature for travelers who are planning to visit a third world country unsure of their data connectivity. The size is compressed to save space on your PC. For example, the whole of france map data size is near 1 GB. With today's laptops coming with terabytes in Hard disks, storing few GBs of useful maps is not a bad idea at all. Lets us see how we can use it.
Also read: – Best Free Google maps Alternative
How to Download and use offline maps in windows 10
Step 1 – Press windows key + i to reach setting.
Step 2 – Click on system.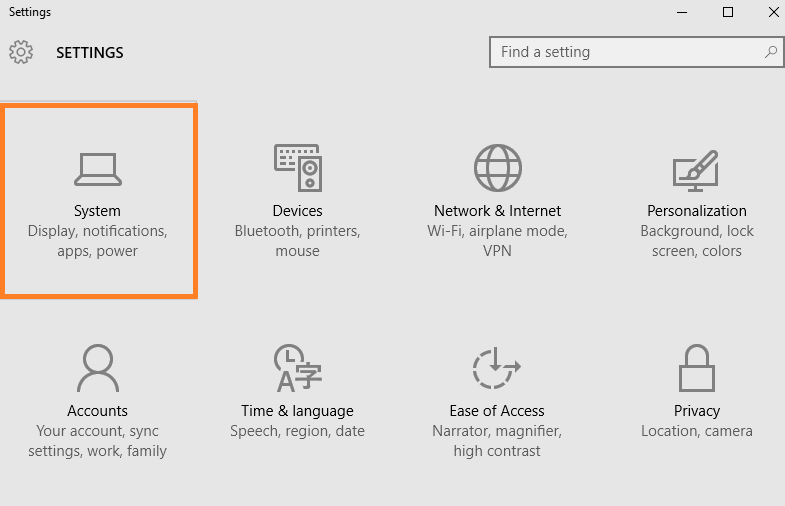 Step 3 – In the left menu scroll down and click on offline maps. In the right , click on download maps.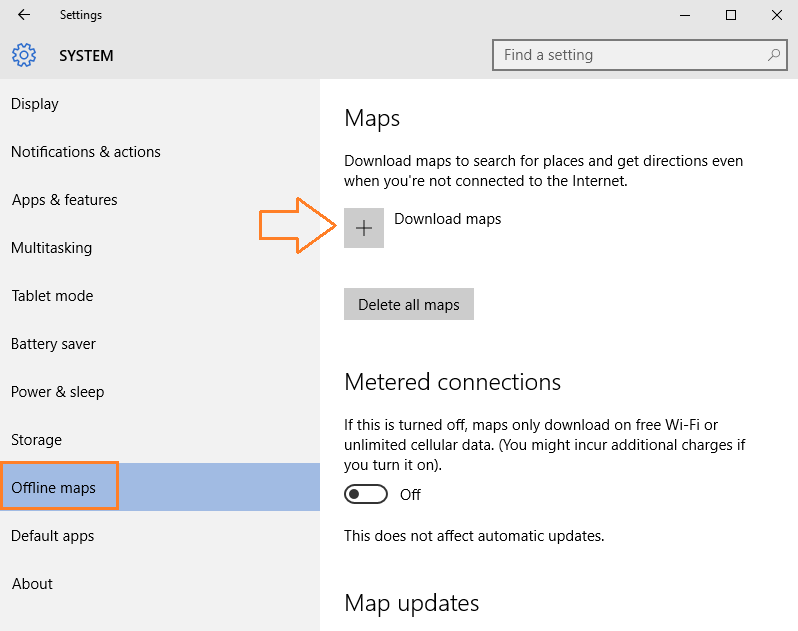 Step 4 – Now, choose your desired location for which you want to download the offline maps for.
Note that you have an option to download whole regions or a particular place you want.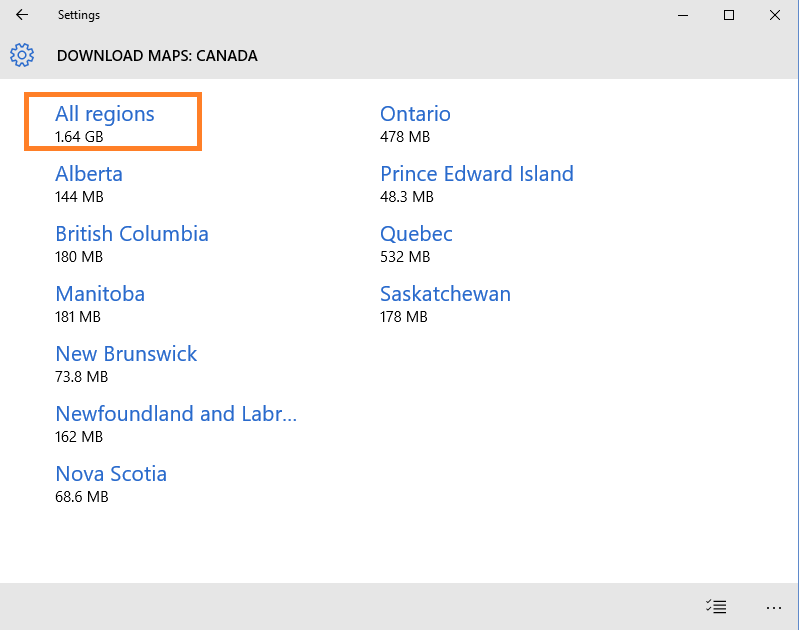 Step 5 – Now, click on that partcular area and it will start downloading as shown.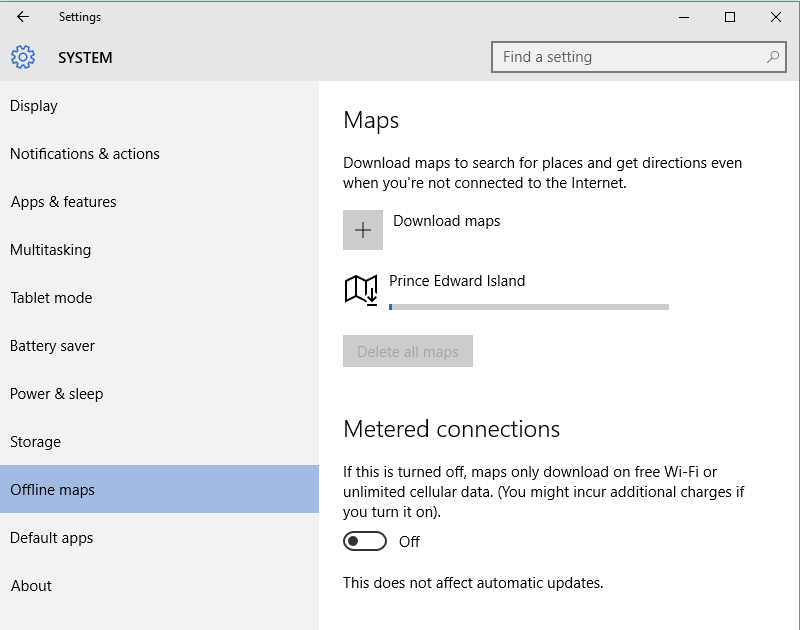 Step 7 – Once it gets downloaded you can go and search map in the taskbar to find map app and start using map of this area even when your internet connection is off.