16 Alternatives to Google Maps: Google recently replaced their classic Map service with an all new Google Map that is no more available free of cost for websites and service developers, they started looking for alternatives. And why just businesses, there are many people who may not like the sluggish graphic execution or the slow loading process of the new Google Map that hinders the exploration of the Map and rather preferred the classic Google Map.
Undoubtedly, Google Map is the most popular web mapping services online and there are very few can compete with their standards. However, just because it is widely used or comes preloaded on your phone does not mean that it is the only option that you have. Even though Google provides a remarkably comprehensive mapping data and additional features such as the satellite representation and the Street View, it still misses some crucial features like real-time offline map downloads and multi-stop navigation.
See also : – See your Location timeline History on Google
But worry not, as there are quite a few alternatives to Google Maps nowadays that can not only be a great option for the mobile application developers or websites who aim to assimilate maps or navigations predominantly, but are also free of charge which is a great plus over the cost that you will rather incur with Google Maps now.
So let's take a quick look at these alternatives to Google Maps (free or upgradable), which will be really handy to many of us.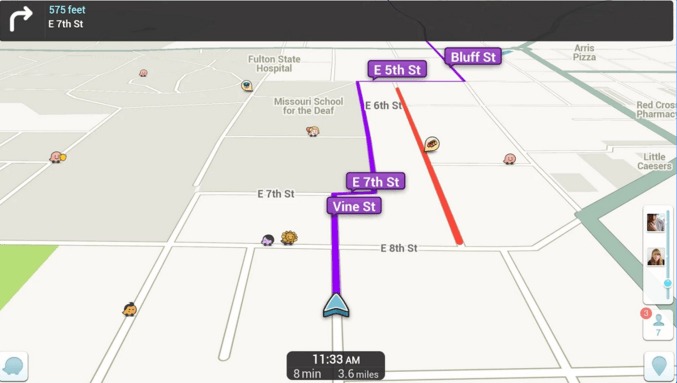 One of the world's biggest free community-based Mapping, Traffic and Navigation App, Waze is now owned by Google. However, for those who prefer using the original Waze app, it is still available via the Play Store free of cost. Even though the app does not fascinate you with its design, the fact that it provides you live with real-time traffic updates and reads them too between two users is something really unique.
It is known to provide accurate information about nearby restaurants, slow-downs, gas stations with prices, police movements, mishaps and more along your way in order for you to find the correct route and avoid the ones that can slow you down. That's not all, as it also works like a social networking platform so you can add friends, share locations or even keep others informed about your time of arrival.
Price: Free
Compatibility: Web, iPhone, Android, Symbian, Windows phone and Blackberry.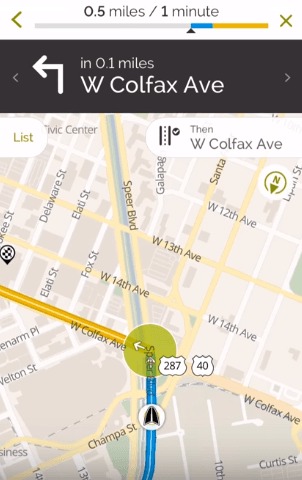 Even though the web version of MapQuest is completely replaced by Google, you can still access its Android app which is absolutely free of cost. It came into existence even before Google Map or smartphones were thought of and hence, is one of the oldest geolocation services in the category. With millions of downloads, it is one of the best mapping services that renders you with real-time maps, traffic updates, voice navigation and GPS.
MapQuest offers mapping services in HD, traffic updates, multi-point navigation, guiding you on alternate routes, solid point of interest, strong bookmarking choices and sharing of estimated time of arrival. If you are looking for a stress-free navigation while you are driving across the town or on a long road trip, MapQuest will help you with credible directions and constant updates on traffic.
Now with the introduction of the new feature, you can also get access to the customizable gas price option where you can simply enter your address and find a nearby gas station with the best price.
Price: Free
Compatibility: Web, Android, iOS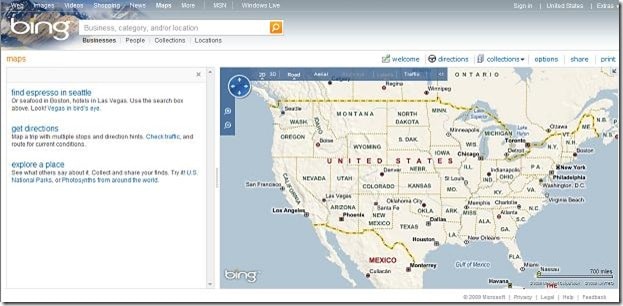 Bing is the second largest search engine after Google and even they offer "Maps" with superior and effortless mapping services. The fact that it is also in partnership with Microsoft makes it one of the biggest competitors of Google Map. This geolocation service provides you information for nearly 70 cities across the world.
Apart from the GPS feature, you can also have access to route maps, direction while driving, clearFlow and traffic updates, sharing of maps and even embedding. Moreover, you can also get the required information on how to reach a destination by public transport or by a four wheeler, get info on local services, view the city in 3D, etc. along with an exclusive feature of "bird's eye view" which allows you to see the directions from various angles.
Since the Maps are supported by the Bing search engine, searching any location become extremely easy. In the meantime, if you want to save your favorite locations or the searches, you can simply register with Microsoft, sign in and help yourself.
Price: Free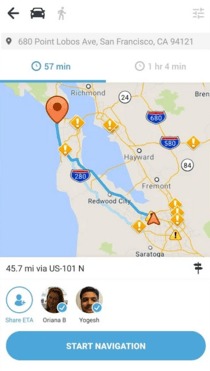 Scout is more than just a GPS app as apart from providing you with geolocation services, it also works like a social networking app that lets you chat with friends and even plan meet-ups with them. That's not all, as you also have access to OpenStreetMap with updates on traffic, guide to parking, points of interest and even helps you connect and share with your friends so that you can easily trace each other.
Get the best direction with the help of real-time traffic and driving alerts. One of the most up-and-coming mapping apps of the recent times, Scout helps you with multiple routes, a large database of local affairs nd location reviews in a specific area. It allows you to customize your routes with just a touch of your fingers, be in sync with voice chat, messages, share your location, ETA and directions with your contact list friends.
Price: Free
Compatibility: Web, iOS