According to Microsoft, the definition of a Power Plan is "a collection of hardware and system settings (like display brightness, sleep, etc.) that manages how your PC/Laptop uses power".Windows 10 also offers several custom features for create a Power Plan. Steps for creating a Power Plan in Windows 10 are as follows:
Steps to Create a Power Plan in Windows 10
Step 1:
Go to "Control Panel" and click on "System and Security".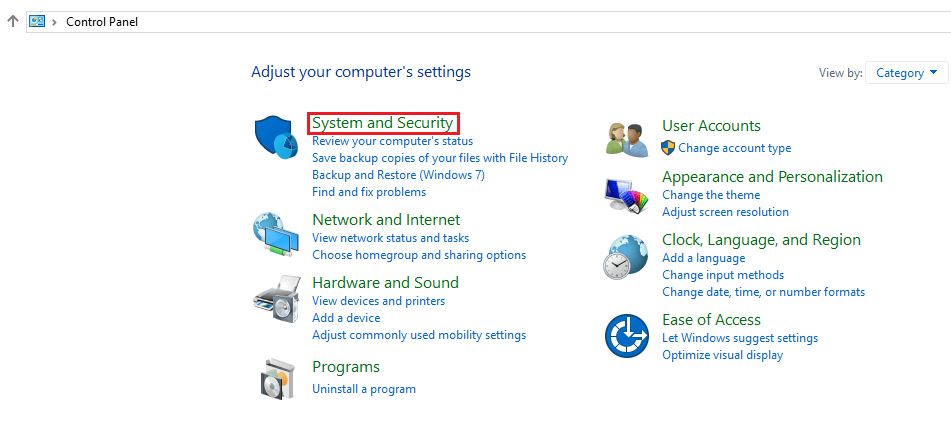 Step 2:
Now, click on "Power Options" to open the Power Plan Window.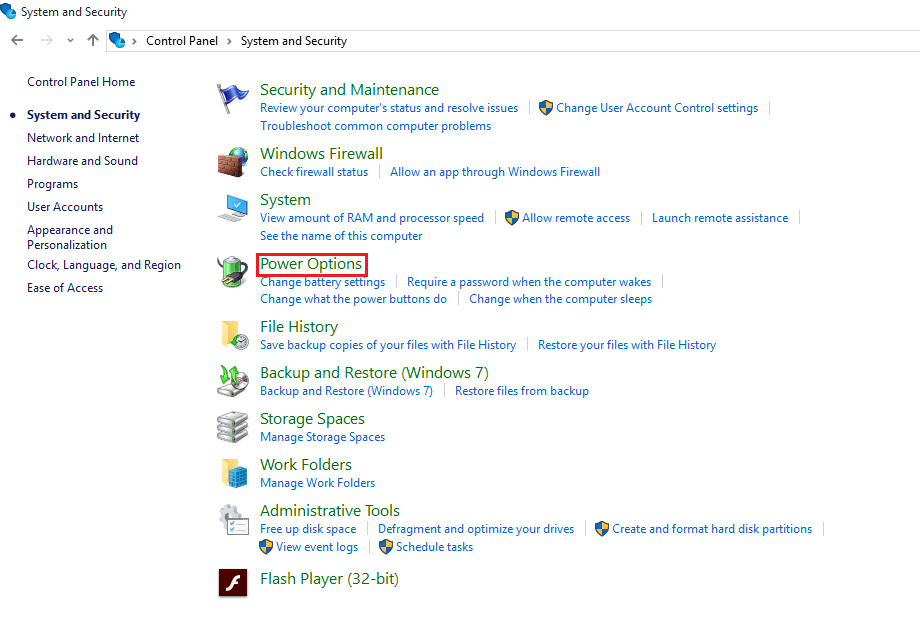 Alternatively, Power Options can be accessed through the Windows Search bar. For this, Enter "Power Options" in the Search bar and click on the first option.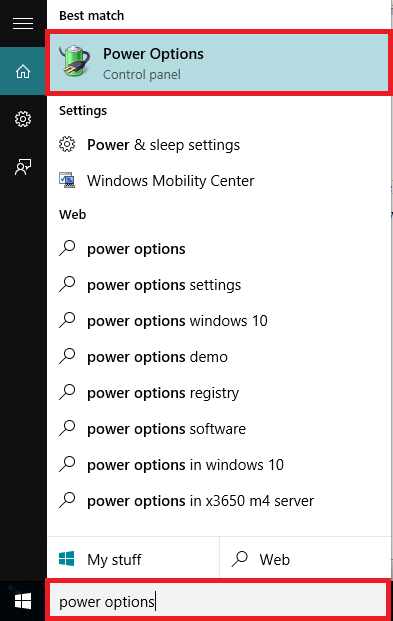 Step 3:
Click on "Create a Power Plan" on the left sub menus option.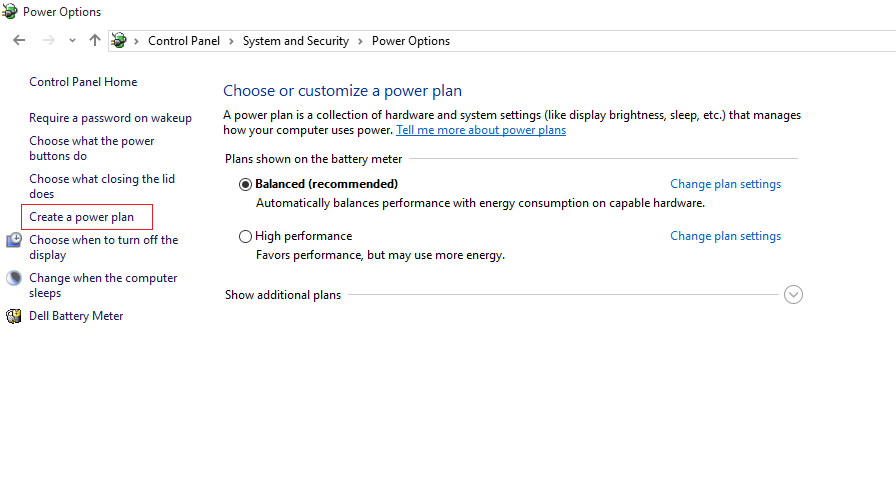 Step 4:
Now, you can choose from "Balanced", "Power Saver" and "High Performance" as required. You can choose a custom Plan Name for the Power Plan. After creating the "Plan Name", click on "Next".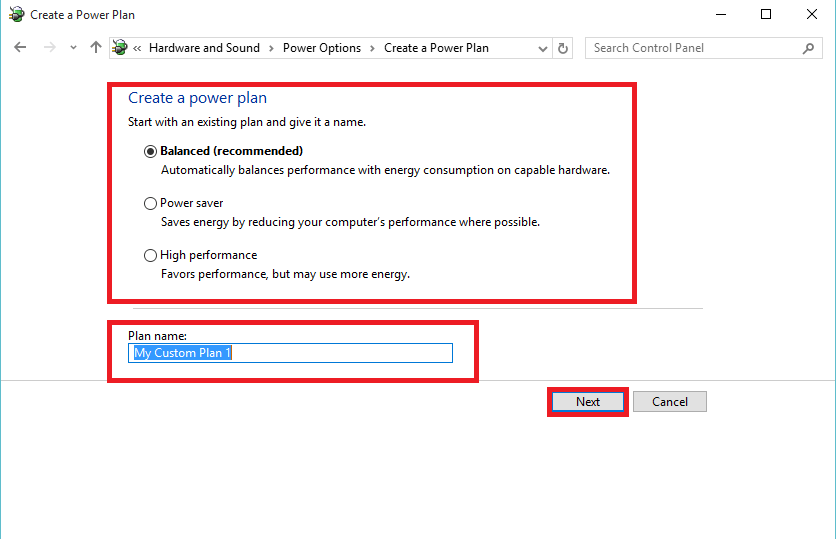 Step 5:
This setting defines that "you can choose the sleep and display settings that you want your computer to use". The settings of "turning display" "put the computer to sleep" and "Adjust plan brightness" can be customized by the user in the custom power plan.
After adjusting these settings, click on "Create" button.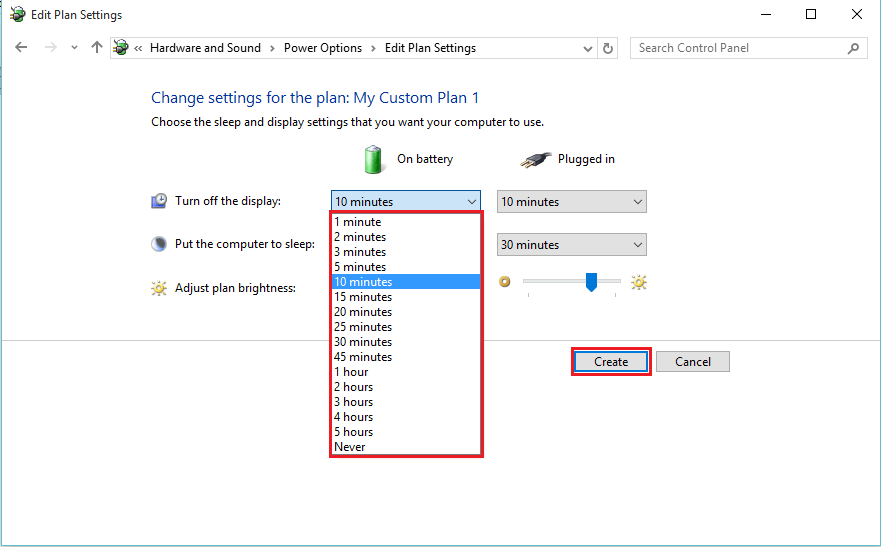 After clicking on "Create" button, a new Power Plan named "My Custom Plan 1" is made successfully.