There are many ways to customize Windows and make it more user friendly and more adapted to your workflow. Today in this article, I will tell you about one of those tricks. Did you know you can launch any webpage/ website of your choice, with a few simple clicks on the keyboard? Yes! You can now set specific keyboard key combinations to launch specific webpages in your browser.
To achieve this setup, you will first have to learn how to drop links and webpages from the browser, onto your desktop or in the links tool bar, placed below in the bottom left of the taskbar.
Also see: – How to create a Keyboard shortcut to Open apps in Windows 10
This article will cover all the instructions you will need to follow in order to be able to open your desired webpage/ link via simple keyboard key combinations . This can work with all major browsers and the method is fairly universal.
I have divided the instructions based on the browser you may be using. You can select the browser you use, and then follow the dedicated instructions for it.
For Mozilla Firefox and Google Chrome
Both the browsers follow the same steps.
1- Open the browser.
2- Open the website/ webpage you want to create the shortcut for.
3- Minimize the window of the browser. This will make the next step easy.
4- In the address bar , just see the icon , placed to just left of the website address in the address bar.
5- Drag and drop the webpage on your desktop, you can rename it to your preference.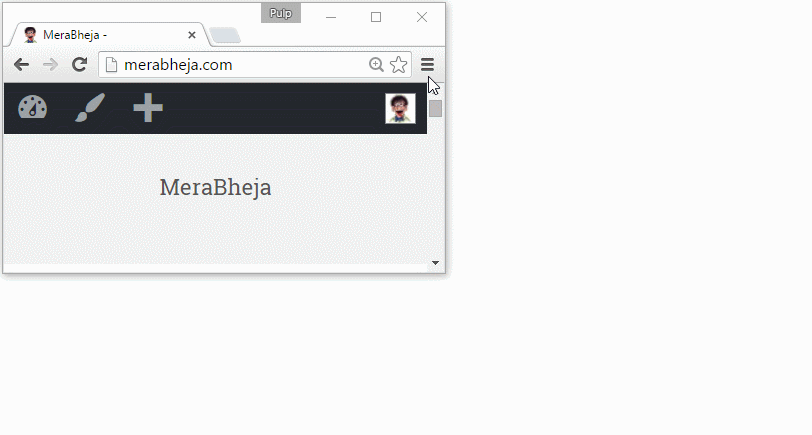 6- Right click on the browser link and select properties.
7- You will now see a window showing you the various properties of the web link.
8- Among the various tabs, Find the tab that says Web Document and select it.
9- Place the cursor in the box that reads Shortcut Key, below URL.
10- Do not try to delete the NONE text. Simply enter the key you want to use in the shortcut.
11- Windows will now process your input and display a combination of different specific keys including the one you pressed, to be used as a shortcut combination for the selected webpage.
12- Click on Apply and then Ok.
13- Now close the browser.
Check the combination to see if it works , if it does not, try refreshing a few times.
For Internet Explorer
1- Open the Internet explorer.
2- Navigate to the website or page of your desired preference.
3- When the site loads, find an empty area and right click on it.
4- You will see the option , Create shortcut, below All Accelerators, click on it.
5- This will create a shortcut of the webpage on your desktop.
6- Right click on its icon and select properties.
7- Navigate to the tab that says Web Document.
8- Enter your desired combination in the box labeled Shortcut Key.
9- Click on apply and then Ok to save your changes
You can now use the combination to launch the desired web page 🙂