There are some apps that are specific to some parts of the world like they can be used by those who belong to that country. For example, if you have moved from India to the US, there might be some applications available in App Store that might be useful for you, but in order to install that app, you need to change your country in App Store.
But recently, many iPhone users have told us that they are unable to change the country/region on the App Store because whenever they tried doing that, it threw a message saying "You have a credit balance, you must spend your balance before you can change stores."
Sometimes, the credit balance will be so very low that you cannot spend by buying any item from App Store. So you might be wondering how you can clear it before proceeding, don't worry continue reading the post below.
How to Clear Credit Balance Before You Can Change Country in App Store
Step 1: Open a web browser like Chrome, Safari, etc. on your iPhone.
Step 2: Visit the below link.
https://support.apple.com/
Step 3: Scroll down and select the Billing and subscriptions option as shown below.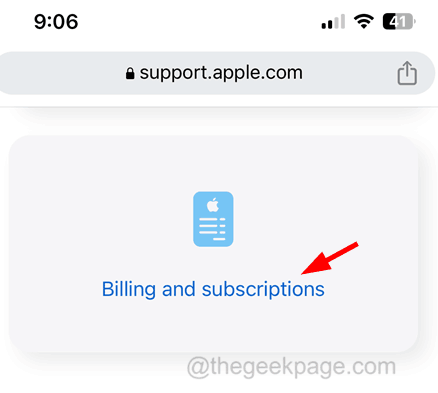 Step 4: Once the page opens, scroll down to the bottom and click on Start now under the Get Support section.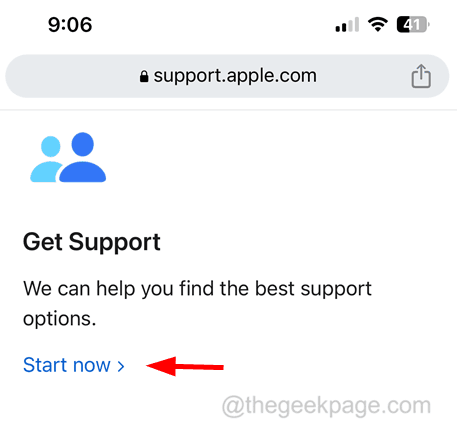 Step 5: Now click on the Subscriptions & Purchases option.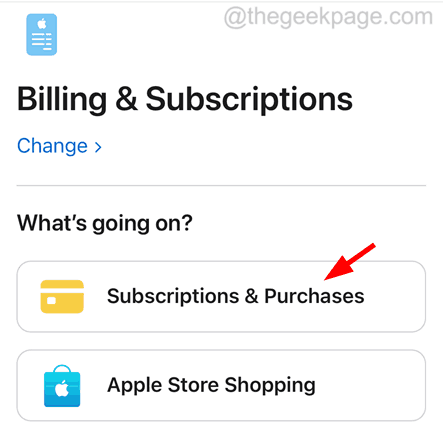 Step 6: Scroll down and write "Cannot change app store country" in the Or, tell us in your own words textbox as shown below.

Step 7: Select the Chat option at the bottom.

Step 8: Enter your first name, last name, and Email address.
Step 9: Then click Continue.

Step 10: This will pop up a new page and you have to tap on No thanks.

Step 11: It will then connect you to an Apple Advisor and for that, you have to wait for some time.
Step 12: Once it is connected, you need to share your problem details and get it resolved with the Advisor through the Chat.